Section Branding
Header Content
Recruiting 2021: Coffee at Creekside
Primary Content
The GHSA Playoffs kickoff tonight on GPB as the eighth-ranked Coffee Trojans (8-2) take on the sixth-ranked Creekside Seminoles (8-2) in a 5A first round showdown at Arrowhead Stadium in Fairburn. Coverage starts at 7 p.m. ET with Recruiting 2021 followed by the Football Friday in Georgia Game of the Week at 7:30. The winner of this game will advance to the second round to face the winner of Cass at St. Pius.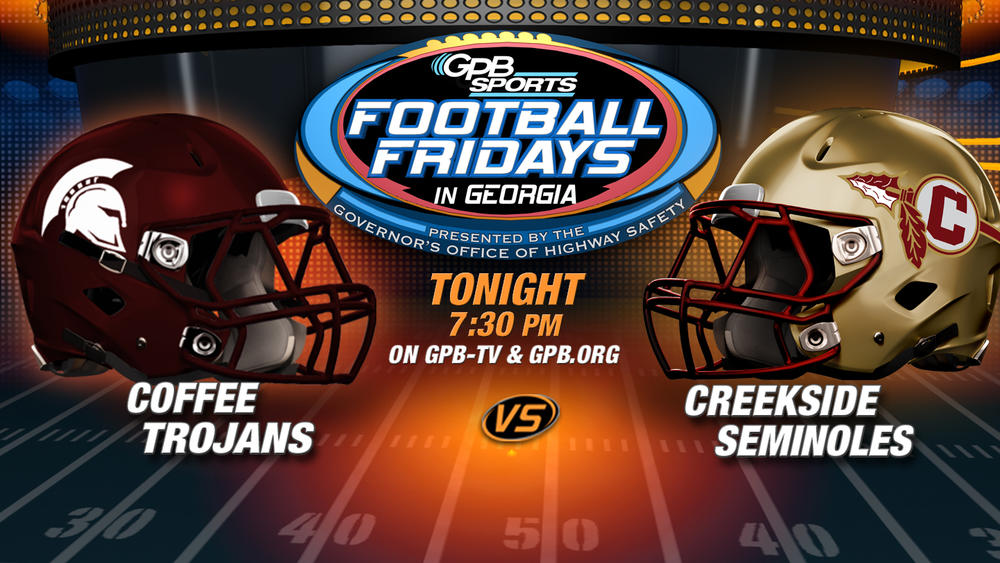 Coffee will make the three-plus hour trip from Douglas to open the playoffs, but this is nothing new for the Trojans. This will be the 15th consecutive road playoff game for Coffee dating back to the 2016 season. They are an amazing 10-4 in those 14 straight playoff road games having advanced to at least the quarterfinals in each of the last five seasons including the 2017 state finals and the state semifinals last season.
Creekside won its only state championship in 2013 and then fell off until Coach Maurice Dixon returned to his alma mater. The Seminoles have rebounded from an 0-10 record in his first season in 2017 to reach the second round of the playoffs in each of the last three seasons.
Creekside kicked off the season with a 19-14 win over defending 7A state champion Grayson and then defeated 6A power Westlake in week two. You saw the Seminoles on GPB the following week lose as No. 1 Cartersville came from behind to beat them 17-14 in the final two minutes. The Seminoles then obliterated the competition in Region 3-5A until falling to No. 5 Woodward Academy 21-14 with the region championship on the line last Friday in the final regular season game of the season. So Creekside's two losses to top-five ranked teams were by a total of 10 points.
Similarly, Coffee's lone two losses have come to the No. 2 and No. 3 ranked teams in the state, losing to region rivals Ware County and defending state champion Warner Robins. That's the reason the Trojans are having to begin the playoffs once again on the road.
The similarities in the two teams don't stop there either. Both are heavy run teams on offense but with the weapons to hit the big play and both rely on stingy defenses. The Seminoles have the second-best scoring defense in 5A allowing just nine points per game. Coffee is fifth in scoring defense at 12 ppg.
So that's the preview, let's take a look at the top prospects to watch in tonight's game:
Coffee Trojans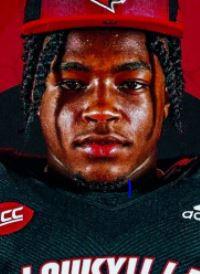 3-Star WR Maurice Turner - The 5-8, 170-pound senior is committed to Louisville. He chose the Cardinals in August over 14 other offers including UCF and Georgia Southern. Turner has been the Trojans most dynamic offense weapon and go-to-guy this season while battling injuries and he's been rehabbing all week in hopes of playing. He has 27 catches for 374 yards and 4 TD while also rushing 64 times for 281 yards and 4 TD on the ground. Turner is averaging 109 yards total offense per game. You will see Coffee moving him around a lot on offense.
ILB Anthony Gaskin - Another one of the Trojans star players whose availability tonight is a question mark. The 6-2, 200-pound senior has eight offers including Georgia Southern, Kennesaw State, Troy and South Alabama. Gaskin is trying to come back from a dislocated shoulder suffered in October. Despite missing three games, Gaskin has 45 tackles with 3 TFL and 3 QB sacks.
Kicker David Vaughn – He could be the difference in the game tonight. Vaughn is committed to Army and is 11-for-15 on field goal attempts this season with a long of 55 yards and all but six of his 49 kickoffs have been for touchbacks. Contrast that with the Seminoles who have not attempted a field goal this season.
Creekside Seminoles
4-Star OT Caleb Holmes - The 6-3, 285-pound sophomore is the No. 3 interior offensive lineman in the Class of 2024 with five offers including Pittsburgh and Maryland. He attended camp at Arkansas State back in June. Holmes is already a two-year starter on the Creekside offensive line with two more years to go. Coach Dixon describes Holmes as "today's modern offensive lineman. Long and lean, very athletic and plays with physicality."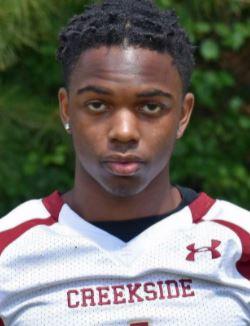 3-Star DB Dainsus Miller - The 5-11, 160-pound senior plays cornerback for what might be the best secondary in the state but could end up being a safety at the next level. Miller has 25 offers including Georgia, Georgia Tech, Alabama and Michigan State. He has 42 tackles on the season with an interception and forced fumble. Miller won the gold medal in the 300-meter hurdles and triple jump at the 5A state track meet last spring.
3-Star CB Daiquan White - The 5-10, 160-pound, junior has 15 offers including Georgia Tech, Florida State, Ole Miss and Arkansas. White has taken unofficial visits to the Yellow Jackets and Seminoles. White had an interception last week against Woodward Academy and had a pick-six against Cartersville on Football Fridays back in September which led my broadcast partner Wayne Gandy to opine that White reminded him of Deion Sanders. He has 60 tackles with 3 TFL and 2 INT.
3-Star DT Malik Tullis – The 6-2, 260-pound junior has been offered by Georgia Tech, Syracuse, Liberty and UMass. Tullis has 54 tackles, 7 TFL and 8 QB Sacks.
3- Star Safety Isiah Davis – The 6-0, 184-pound, senior has 10 offers including Pittsburgh, Liberty and Eastern Michigan. He plays more WR than defense for the Seminoles with 23 catches for two TD.
Safety Roderick McCrary – The 5-10, 170-pound, sophomore has eight offers including Georgia Tech, Pittsburgh and Maryland with 87 tackles, 3 TFL and 2 INT.
Safety Ricky McCrary – Roderick's twin brother has been offered by Marshall and Eastern Kentucky. He has 47 tackles. 3 TFL and 1 INT.
Running Back Dylan Vickerson – The 6-0, 200-pound, freshman has already been offered by Michigan State and Buffalo. He's a back-up right now but Coach Dixon says he's going to be really good.
Running Back  Khary Morrow – The 5-10, 185-pound, junior sees more action right now as a linebacker. He's been offered by Pittsburgh.
Linebacker Javeon Miller – The junior wrecking ball has been offered by Marshall and Arkansas State. He's having a monster season with 70 TT, 21 TFL and 20 QB sacks.
Quarterback Nyqua Lett – The senior signal caller is receiving interest from South Alabama, Florida A&M, Alcorn State and North Carolina A&T. Lett has right at 2000 yards total offense, accounting for 22 TD – 16 passing and 6 rushing.
So, it all starts with the Gabby Award-winning and Emmy-nominated Recruiting 2021 at 7 p.m. followed by Football Fridays in Georgia at 7:30 p.m. as the Creekside Seminoles host the Coffee Trojans. Join Wayne Gandy, Jon Nelson, Tabitha Turner-Wilkins, Nick Noto Palmer, and me for the call. And remember, when it's over, it isn't over! Stick around for the already-famous GPB Sports Postgame for all the big scores, interviews with the top coaches around the state and breakdown of the GHSA playoff brackets.
If you miss all the fun on TV because you're out watching another game, don't worry, we replay the entire Football Fridays in Georgia at the end of our live show. You can also watch live on GPB.org., the GPB Sports app or our Twitter or Facebook page from where ever you are or watch it on demand anytime at GPB.org.
Enjoy your Football Friday!
Secondary Content
Bottom Content