Section Branding
Header Content
Recruiting 2021: Cambridge at Johns Creek
Primary Content
Cambridge and Johns Creek make their GPB debuts tonight as the ninth-ranked Bears (5-0, 3-0) play at the eighth-ranked Gladiators (5-1, 3-0). Sole possession of first place in GHSA Region 7-6A will be on the line with just one month left in the regular season. Coverage starts at 7 p.m. with Recruiting 2021 followed by the Football Friday in Georgia Game of the Week at 7:30.
If you're an old school Georgia high school football fan you might be saying to yourself, "I'm not familiar with these two teams." This is just the 10th year of GHSA football for Cambridge and just the 13th season for Johns Creek.
It's become a pretty good rivalry in that short period of time but never before have these two teams met with so much at stake.
At 5-0, the Bears are off to their best start in program history. A win tonight guarantees just their fourth winning season, as Cambridge is still seeking its first-ever region title. They can't win it this evening, but they can put themselves in the driver's seat.
Under Head Coach Craig Bennett, who has been the Bears coach all 10 seasons, the program has reached the playoffs twice and last season picked up their first postseason win. Cambridge leads all 6A in scoring defense having allowed just 32 points total in five games.
The Gladiators are a little bit more established and are in the running for their third region title in four years under fifth-year Head Coach Matt Helmerich who is already the program's all-time winningest coach (31-17). Johns Creek has rebounded strong this season after a COVID-and-injury plagued 2020 that saw the Gladiators slip back to 4-5 last season after going a combined 19-4 record in 2018-19.
This will be the sixth all-time meeting between these two teams with the Bears leading the series 3-2 after a 21-14 victory last year.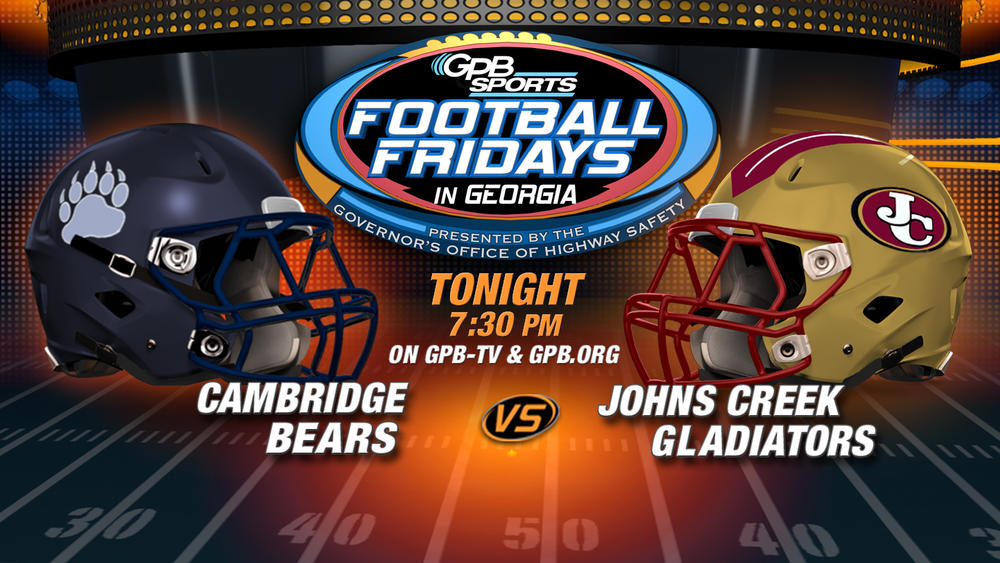 So that's the preview, let's take a look at the top prospects to watch in tonight's game:
Johns Creek Gladiators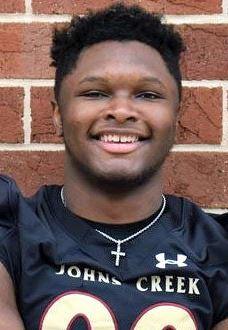 T.A. "Alex" Cunningham - The 6-6, 265-pound, 4-Star sophomore is the No. 1 ranked defensive lineman in the Class of 2024, the third-ranked sophomore prospect in Georgia and No. 7 overall national 10th grade prospect. He is picking up offers by the minute it seems, having just tweeted another from the Miami Hurricanes after racking up two more this week from Auburn and Texas A&M. That gives Cunningham at least 34 total offers including Georgia, Georgia Tech, Tennessee and Penn State. He has 26 total tackles, two quarterback sacks and a team-leading nine tackles-for-loss this season. Not bad for a 15-year-old who did not even start playing football until his freshman season.
Tyler Gibson - The 6-5, 290-pound, 3-Star senior offensive tackle committed to Georgia Tech in June over 13 other offers including Indiana which he also visited over the summer. Gibson is the highest ranked offensive line commitment for the Yellow Jackets out of three they currently have. He has grown into an offensive tackle prospect after starting out his Johns Creek career as a tight end and defensive lineman.
Terian Williams - The 5-11, 175-pound, 3-Star senior athlete committed to Stanford in September over 40 other offers including Texas Tech and Kansas State – visiting all three programs this past summer. He will play all over the field for the Gladiators tonight and starts at safety (the position he will likely play with the Cardinal) and also WR. Williams told 247 Sports that his decision to commit to Stanford was a "40-year decision." In other words, a lifetime decision and not just a football decision. Williams has a region-leading four interceptions to go along with 49 total tackles.
Some of the other top Gladiators Senior Prospects to Watch
DB Lebron Morgan – The 5-11, 188-pounder has been offered by Arkansas State and is projected as a cornerback.
WR Josh Thompson – The 6-0, 170-pounder has been offered by Eastern Kentucky, UT-Martin, Jacksonville State and Mississippi Valley State
LB Micah Gay – The 6-1, 195-pounder has been offered by Monmouth, Mississippi Valley State, Tennessee State and Stetson.
DL Andrew Guth – The 6-4, 210-pounder has eight offers including Washington & Lee.
QB Kyle Durham – The 6-1, 185-pounder has been offered by Reinhardt and receiving interest from multiple NCAA D-II and NAIA programs
Cambridge Bears
Carson Kent – The 6-4, 215-pound senior tight end is receiving interest from Georgia State, Georgia Southern, Kennesaw State and Austin Peay. He's visited the Panthers and Governors. Kent has nine catches with two TD. Coach Bennett says Kent has really blossomed and become a great route runner and his blocking has really improved. He could either be a TE/H-Back at the next level or WR.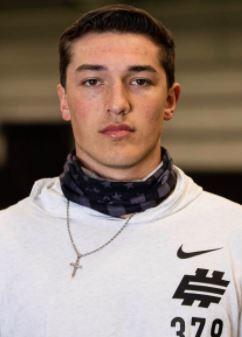 Zach Harris – The 6-1, 180-pound senior is a 4-year starter at quarterback and a true pocket passer with nearly 6,000 yards passing in his career. He's completed more than 78-percent of his passes this season for over 1,000 yards and 10 TDs. But his athletic career beyond football is most likely baseball. The pitcher is committed to the Georgia Southern Eagles but could have another big decision before he ever gets to Statesboro. With a 95-mph fastball, Harris could end up being selected in the MLB Draft next summer. Coach Bennett says he's probably one of the toughest kids he's ever coached.
Jack Marlow – The 6-1, 185-pound junior is committed to play lacrosse at Michigan. He rarely comes off the field. He starts at safety but also plays running back, punts and returns kicks for the Bears. Marlow started as a freshman wide receiver and was a mainstay at the position last year as a sophomore but moved to the secondary this season out of necessity. He leads the team in rushing attempts this season and has scored three TDs.
So, it all starts with the Emmy-nominated Recruiting 2021 at 7 p.m. followed by Football Fridays in Georgia as the Johns Creek Gladiators host the Cambridge Bears at 7:30 p.m. And remember, when it's over, it isn't over! Stick around for the already-famous GPB Sports Postgame Show.
If you miss all the fun on TV because you're out watching another game, don't worry, we replay the entire Football Fridays in Georgia at the end of our live show. You can also watch live on the GPB Sports app or our Twitter or Facebook page from where ever you are or watch it on demand anytime at GPB.org. 
Enjoy your Football Friday!
Secondary Content
Bottom Content