Section Branding
Header Content
Recruiting Roundup: Roswell at Cherokee
Primary Content
We'll be looking for an encore presentation of one our best regular season games of the 2020 season when Football Fridays in Georgia stops at Tommy Baker Field in Canton tonight for a crucial Region 5-7A showdown as the No. 9 Roswell Hornets (5-1, 1-0) play at the Cherokee Warriors (3-3, 1-0).
It was nearly a year ago these two teams met as unbeatens at Ray Manus Stadium with the Hornets rallying from a 28-21 third quarter deficit, breaking the fourth tie of the game with Ryan Hill's 3-yard TD with 2:29 remaining to defeat the Warriors 35-28. It ended Cherokee's 6-0  start, the program's best season start since the 1972 team finished 10-0.
WATCH: Last year's match-up here
This year's contest will be the first game in the series back at Baker Field since Cherokee defeated Roswell 21-14 in 2019. Despite the closeness of the growing rivalry the last two seasons, the Hornets lead the all-time series 18-3.
The outcome of this game will likely determine which team gets to start the GHSA Playoffs at home. It played out that way last season when the winner, Roswell, played and defeated Mill Creek at home in the first round of the playoffs and the loser, Cherokee, opened the playoffs on the road and lost at North Gwinnett.
The winner also remains in a likely head-to-head race with No. 3 Milton for the region championship.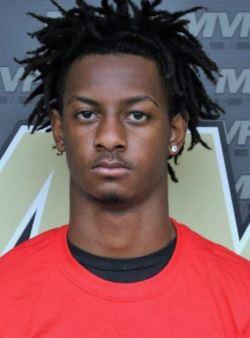 This is a series that has become an important region battle the last few seasons under Cherokee Coach Josh Shaw. Just five seasons removed from the seventh 0-10 season in program history, Shaw is on the verge of leading the Warriors to their fourth consecutive playoff berth, something that has never happened in program history. Despite that, Cherokee is still seeking its first outright region championship in the program's 66-year run.
The Warriors are 3-3 but all three losses, against 6A No. 5 Rome, Creekview and 5A No. 3 Cartersville, came with 4-Star WR Adarrius Harshaw out with injury. Those three teams have a combined record of 13-3.
Meantime, Roswell is no stranger to success. Second-year Coach Chris Prewett is 13-4 and continued a Hornets tradition that includes three state championships and 13 region titles with four in the last six years. The Hornets are 5-1 with that lone loss coming at No. 6 Walton 31-19 two weeks ago on GPB's Football Fridays in Georgia.
So that's the preview, let's take a look at the top prospects to watch in tonight's game:
Roswell Hornets
Ethan Nation - 5-11, 165-LBS, JR – 247 Sports 4-Star and No. 19 Cornerback in the country – 44 Offers including Georgia, Georgia Tech, Alabama, Ohio State, Notre Dame, Auburn, Florida, Clemson and Miami. Nation has taken unofficial visits to all those schools. Nation has nine career interceptions, eight of which came in his sophomore season, so much so that teams are rarely throwing to his side of the field. The Hornets have begun to dabble with him at safety to get him more interception opportunities. He's also starting at WR, where he's got 24 catches, averaging 62 yards receiving per game and has scored six TDs.
Robbie Roper – 6-3, 205-LBS, SR – 247 Sports 2-Star QB – Offered by Morehead State, Western Carolina and Morgan State. Roper was the top passer in 7A for most of the first month of the season until he suffered a shoulder injury in the Hornets loss at Walton on GPB a couple of weeks ago. After sitting out last week's win at Etowah, Roper will be back in Roswell's starting lin-up tonight. He's averaging more than 296 yards passing per game with 19 TDs and just three interceptions.
Jayven Hall – 6-0, 210-pound, Junior - Picked-up his first offer from Eastern Kentucky after starring in that game on GPB a couple weeks ago. His recruiting has blown-up since. Took an unofficial visit to Michigan State last weekend. Also drawing interest from Georgia Tech, Penn State, Tennessee, Mississippi State and UAB. Hall is averaging a team-leading, close-to 11 tackles per game with 12 TFL, a quarterback sack and interception
Zeke Moore – 6-3, 225-SBS, JR - Receiving interest from Virginia Tech and Wake Forest. The two-year starter has 13 catches for three TDs and is probably an H-Back at the next level.
Cherokee Warriors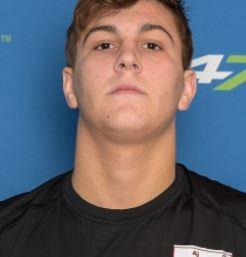 A.J. Swann – 6-4, 200-LBS, SR – Rivals 4-Star QB – Committed to Maryland in March over 12 other offers including Georgia Tech and Vanderbilt. The three-year starter has thrown for more than 6,000 yards in his career with 58 TDs and 16 INT but only three picks this season. Coach Shaw calls Swann "the face of the Cherokee program" and believes he'll get a chance to play on Sunday, an opinion that I've heard echoed from others in the coaching and recruiting community.
Adarrius Harshaw – 5-11, 150-LBS, SR – ESPN 4-Star WR – Committed to Utah in July over eight other offers including Maryland. As I mentioned earlier, unfortunately for Harshaw he's been hurt half the season. He went out on the first series against Rome and the Warriors proceeded to drop the next three games. He is expected back tonight but how effective he can be is in question. Harshaw has more than 100 career receptions for 1650 yards and 17 TD.
Toby Thompson - 6-4, 240-LBS, SR – Rivals 2-Star DE committed to Army over Air Force. Plays fullback and defensive end for Cherokee and likely will play on the offensive side of the ball for the Black Knights.
Ryan Chandley – 6-4, 270-LBS, SR OL – Committed to Southern Illinois – Plays tackle for the Warriors but will be an interior offensive lineman for the Salukis.
Aidan Moore – 6-2, 215-LBS, SR WR/DB – Has two offers from Birmingham Southern and Berry. Transfer from Sequoyah who plays on both sides of the ball but primarily slot receiver and No. 2 running back. He's scored five total TDs.
So, it all starts with the Emmy-nominated Recruiting 2021 at 7 p.m. followed by Football Fridays in Georgia as the Cherokee Warriors host the Roswell Hornets live at 7:30 p.m. on GPB TV and GPB.Org. 
And remember, when it's over, it isn't over! Stick around for the already-famous GPB Sports Postgame Show.
If you miss all the fun because you're out watching another game, don't worry, we replay the entire Football Fridays in Georgia at the end of our live show or you can watch the replay on GPB.Org anytime.
Enjoy your Football Friday!
Secondary Content
Bottom Content