Section Branding
Header Content
Recruiting 2021: South Paulding at Carrollton
Primary Content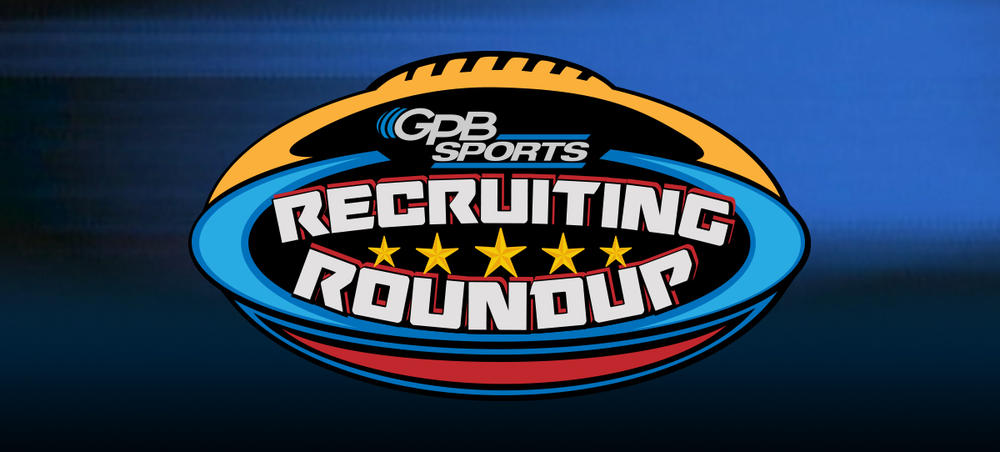 It'll be a week of firsts for Week Four of Football Fridays in Georgia as we travel to West Georgia for an important Region 5-6A showdown as South Paulding (4-1, 2-0) plays at eighth-ranked Carrollton (4-1, 1-1). Coverage starts at 7 p.m. with Recruiting 2021 followed by just the second all-time meeting between the Spartans and the Trojans.
This will be the first-ever televised game for South Paulding and GPB Sports' first-ever visit to historic Grisham Stadium. The game is hugely important in the very tough Region 5-6A. Because of Carrollton's 45-27 loss at No. 7 Rome last Friday night, the Trojans are already in must-win mode if they are to win their third straight region title and another region loss would make it highly unlikely that Carrollton would be able to secure a home playoff game, and maybe even a playoff berth.
South Paulding is currently tied for first in the region with Douglas County at 2-0 in league play having upset Rome 34-32 two weeks ago. As I mentioned it's a tough region. The Spartans were the only team in the state last season to have a winning region record and at least six overall wins and not qualify for the playoffs.
The two programs' histories could not be more different. The Trojans are playing their 94th season of football with seven state titles, 13 state championship game appearances, 31 region crowns and have reached the playoffs 32 of the last 33 seasons. Carrollton is coached by Joey King who returned to Georgia high school coaching after two seasons as a college assistant at Coastal Carolina and USF. Before that, King coached a guy named Trevor Lawrence and went 67-4 in five seasons at Cartersville with two state championships.
Meantime this is just the 16th season of football for South Paulding. The Trojans have reached the playoffs just four times (all in the last eight seasons) and never advanced beyond the second round. They are still seeking their first-ever region championship. South Paulding is coached by the enthusiastic Eric "Sumo" Robinson who is 3-0 after being promoted to head coach this season when Jason Nash stepped down after two games for personal reasons.
All that said, this should be a fun game. Carrollton averages 44 points per game and South Paulding 39 points per game.
That's the preview, let's take a look at the top prospects to watch for in tonight's game:
South Paulding Spartans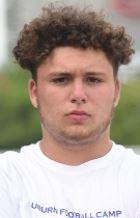 4-Star Madden Sanker - The 6-4, 275-pound, junior is the No. 2 ranked interior offensive lineman in the nation in the 247 Sports Composite. Sanker has 16 offers including Georgia, Georgia Tech, Auburn and Oregon. He is a state championship wrestler and can play all five offensive line positions, which is one of the reasons programs like him so much. Robinson adds that he's the best offensive lineman that he's ever coached. Sanker has taken unofficial visits to see both the Yellow Jackets and the Bulldogs twice each and an unofficial to Auburn as well. The experts believe this could end-up being an in-state battle between UGA and GT.
Junior QB Kasen Weisman - The 6-2, 170-pounder has been offered by California, Jacksonville State, and Eastern Kentucky. Weisman has completed close to 69 percent of his passes for more than 1,100 yards for an average of 227 passing yards per game with 9 TDs and just two interceptions He's also scored five rushing TDs. Coach Robinson says Weisman has really grown into a leader.
Junior RB Jamarion Wilcox – The 5-10, 195-pounder nicknamed by Georgia Coach Kirby Smart as "Baby Chubb." No offers yet but drawing interest from the Bulldogs, Georgia Tech and Louisville. Averaging 116 yards rushing per game with 10 TD.
Junior OL Issac Keene – The 6-3, 280-pounder is drawing interest from Kentucky and Louisville. Coach Robinson calls him the biggest kept recruiting secret in their program.
And you have junior safeties Jake Wesson and Brandon Rangel. Both drawing interest from South Carolina, Charlotte, and Jacksonville State.
Carrollton Trojans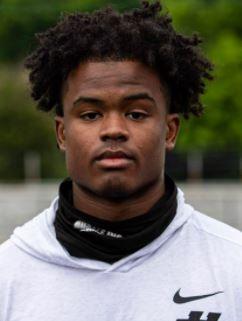 3-Star QB MJ Morris – The 6-2, 190-pound, senior is committed to N.C. State over 33 other offers. He started his high school career with the Trojans, spent his junior season at Pace Academy and returned to Carrollton for his senior year. Averaging close to 273 passing yards per game with 18 TDs and just one interception while completing 68 percent of his passes. Coach King says that since the day he got back, he has been a leader on the team and has really improved in his full field progressions.
Senior Athlete Terrell Carmichael - The 5-11, 185-pounder has five offers including Coastal Carolina, South Alabama and Troy. In fact, Carmichael got his Chanticleers offer from King when he was an assistant coach there in 2019. Now, he plays all over the field for King – WR, back-up QB, FS and punt returner. Carmichael has 14 catches for a whopping 433 yards and six TDs. That's right at 31-yards per catch and more than 86 receiving yards per game. He also has a 50-yard punt return TD, an interception and 2 TFL.
Junior WR Takare Lipscomb – Has three offers from Pitt, Western Kentucky and Morgan State. Lipscomb has a team-leading 18 receptions for 398 yards and four TDs.
Sophomore RB/CB Bryce Hicks - Drawing interest from Clemson. The 5-9, 160-pounder averages 5.4 yards per carry with six total TDs – three rushing and three receiving.
Junior WR Ace Williamson – Drawing interest from Jacksonville State. Also, an outstanding baseball player. Has 15 catches averaging 16 yards per reception with four TDs.
Senior OL Jamari Mason – Drawing interest from Berry. Plays center for the Trojans. Can play every position on the OL.
So, it all starts with the Emmy-nominated Recruiting 2021 at 7 p.m. followed by Football Fridays in Georgia as the Carrollton Trojans host the South Paulding Spartans at 7:30 p.m. When it's over, it isn't over! Stick around for the already-famous GPB Sports Postgame Show.
And if you miss it because you're out watching another game, don't forget, we replay the entire Football Fridays in Georgia at the end of our live show and you can watch it anytime on our website or in our GPB Sports app.
Enjoy your Football Friday!
Secondary Content
Bottom Content