Section Branding
Header Content
Recruiting 2021: No. 8 Roswell At No. 7 Walton
Primary Content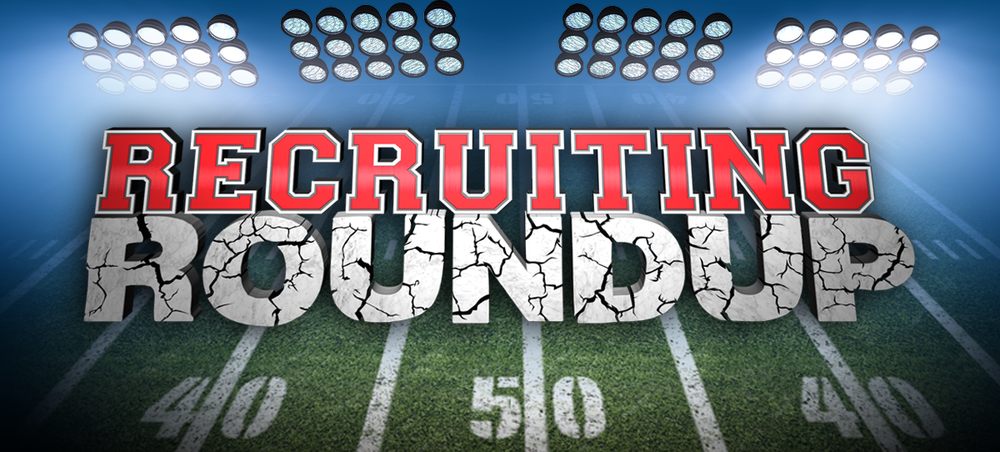 Week Three of Football Fridays in Georgia takes us to East Cobb tonight for a big Class 7A rivalry game as eighth-ranked Roswell (4-0) plays at seventh-ranked Walton (2-1). Coverage starts at 7 p.m. with Recruiting 2021 followed by the 34th all-time meeting between the Hornets and the Raiders.
This rivalry is about as close as it can be, with Roswell having won three straight and six of the last seven meetings to grab a 17-16 lead in the all-time series. But not one of the last three meetings have been decided by more than a touchdown and the last time GPB televised this rivalry game, the Hornets rallied from a two-touchdown deficit at Raider Valley to win 32-31.
In that 2018 game, Roswell scored with less than two minutes left in the game and then went for two points and the lead. But the game was not finished until the Hornets blocked Walton's potential game-winning 26-yard field goal attempt with eight seconds remaining. At the time, the Raiders were 7-0 and ranked No. 2 in the GPB Sports 7A Top 10. Walton has gone 17-15 since that tough loss.
Here in 2021, Roswell has steamrolled its first four opponents 171-71 under second-year head coach Chris Prewitt who is 12-3 since being promoted from defensive coordinator before the 2020 season.
Walton was ranked fourth in the preseason rankings and opened the season with a dramatic 34-28 overtime win over then-fifth ranked Lowndes in the Corky Kell Classic. But since August 27th, the Raiders have played only one game because of a Covid cancellation and scheduled off-week. That one loss was a stunning 51-35 home defeat at the hands of West Forsyth, who we saw fall 38-10 to Mill Creek last week on Football Fridays in Georgia.
Fifth-year Raiders coach Daniel Brunner, a Roswell alum, feels his program is back to where it traditionally has been, but tonight's game will be huge in determining that before Walton jumps into its tough Region 3-7A schedule.
So that's the preview, let's take a look at the top prospects to watch for in tonight's game:
Roswell Hornets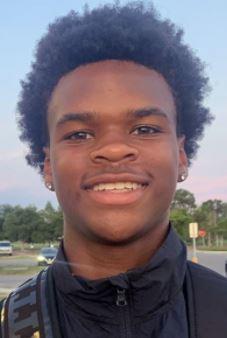 Ethan Nation - The 5-10, 170-pound, 4-Star junior is the 247 Sports No. 19 cornerback in the Class of 2023. Nation has 44 Offers including Georgia, Georgia Tech, Alabama and Miami. He took an unofficial visit to the Hurricanes this summer and also camped in Tuscaloosa. Nation had an incredible 8 interceptions last season as a sophomore and has picked up another here in his junior season but that's not easy for him to do, given that few teams bother to throw his way anymore. He's also playing on the offensive side of the ball this season and has caught 18 passes for 322 yards and 4 TDs.
Robbie Roper - The 6-2, 192-pound, senior QB definitely feels underrated with his 2-star ranking, so much so that we highlighted him on our GPB Sports Recruiting 2021 "Make That Kid an Offer" segment. Roper has been offered by Western Carolina and Morgan State but he's also drawing interest from Georgia Tech, Ole Miss and Vanderbilt with his incredible senior start. Perhaps no QB in 7A, and maybe the entire state, has had a better first month of the season than Roper. He's thrown for 1,425 yards for an average of 356 passing yards per game. He's completed 73.5 percent of his passes with 19 TD and just two interceptions.
Other Hornets to watch:
Jayven Hall – 6-0, 210, junior LB – Transfer from nearby Fellowship Christian but came up through the Hornets junior program – No offers yet but receiving interest from Georgia Tech, Penn State, Mississippi State and UAB.
Case Barrett – 6-2, 210, senior LB – 39 TT, 7 TFL, 1 QBS – His brother Carson is a junior OL at D3 power Mount Union and Coach Prewett is hoping that Case gets a shot at the next level too.
Ethan Crite – 6-2, 180, junior WR – 10 catches for 317 yards and 5 TD – Coach Prewett says Crite reminds him of a young Marquis Willis, who starred for the Hornets last year and is currently playing junior college right now but likely destined to be Power 5 conference prospect.
Nykahi Davenport – 5-11, 178, sophomore RB – Averages 5 yards per carry in an offense that does not run the ball very much – Prewett compared him to baby giraffe right now but believes he has the potential to become a freak athlete.
Walton Raiders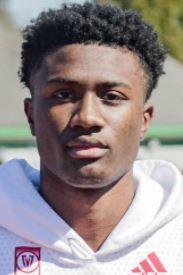 Marcus Allen - The 6-2, 175-pound, senior with the famous name but not related, is a 247 Sports Composite 4-Star CB. He committed to North Carolina over 29 other offers including Georgia Tech, Auburn and Pitt. Allen visited all four of those schools on successive weekends in June, closing with UNC at the end of that month after which he picked the Tar Heels. His dad played hoops for Army and was a team captain and his older brother Derrick started his college football career at Notre Dame and is now at Georgia Tech. Allen is the Raiders leading tackler in the secondary with 22 stops in three games.
Sutton Smith - What does this 5-10, 180, senior NOT do? You've heard coaches describe players as Swiss Army Knives? Smith fits the definition playing at RB, WR and CB. The 247 Sports Composite 3-Star RB is committed to Memphis over 11 other offers including Nebraska, Maryland and Navy. A transfer from McEachern, Smith has close to 400 yards of total offense in Walton's 2-1 season start and has scored 5 TD.
Other Raiders to Watch
Cason Henry – 6-6, 290, Senior - 3-Star OT – Committed to South Carolina over Florida and North Carolina.
Zac Rozsman – 6-2, 200, Senior, 3-Star QB – Committed to App State over Georgia Tech and Vanderbilt – Has thrown for 349 yards and 4 TDs while sharing snaps with sophomore prospect Jeremy Hecklinski. Rozsman has also rushed for 2 TD and is a dual-threat QB.
Rawson MacNeill – 6-5, 190, Senior 3-Star WR – Committed to Rice over 9 other offers including Iowa State & Tulane – I saw him when I called the Georgia Elite Classic last December – think Brian Finneran – match-up nightmare for DB. Also, very smart. They graduate astronauts from Rice.
A.J. Brown – 6-0, 190, Senior SAF – Committed to UAB over 8 other offers including Georgia State and Boston College
Evan Bax – 6-4, 280-pound senior OG – Has an offer from Tennessee Tech and drawing interest from others.
Ryan Purves – 6-5, 275, Senior OT – Receiving interest from Georgia, Georgia Tech, South Carolina and North Carolina.
Will Fitzpatrick – 6-6, 266, Junior OT – Receiving interest from Duke and Florida State.
So, it all starts with the Emmy-nominated Recruiting 2021 at 7 p.m. followed by Football Fridays in Georgia as the Walton Raiders host the Roswell Hornets at 7:30 p.m. When it's over, it isn't over! Stick around for the already-famous GPB Sports Postgame Show.
And if you miss it because you're out watching another game, don't forget, we replay the entire Football Fridays in Georgia at the end of our live show.
Enjoy your Football Friday!
Secondary Content
Bottom Content