Section Branding
Header Content
Recruiting 2021: Mill Creek at West Forsyth
Primary Content
Week Two of Football Fridays in Georgia takes us to Cumming tonight for a big Class 7A non-region battle as fourth-ranked Mill Creek plays at ninth-ranked West Forsyth. Coverage starts at 7 p.m. with Recruiting 2021 followed by the fifth all-time meeting between the Hawks and the Wolverines.
Mill Creek has rebounded from a tough, COVID-plagued 2020 to start this season 3-0. A rash of season-ending injuries coupled with COVID cancelations and postponements led to a 5-6 finish last year, the Hawks first losing record since 2006, the third season in program history.
But here in 2021, Mill Creek has beaten Parkview, Norcross and Dacula by a combined 119-30 and look more like the team that finished 10-3 in 2019 and reached the state quarterfinals.
West Forsyth has followed up one of its best seasons in program history with a 2-1 start in 2021. After beating Carver 38-8 in the season-opening Corky Kell Classic, the Wolverines were upset by Cartersville 38-31 (and we saw last week on GPB just how good the Purple Hurricanes are again) and then last week stunned previous fourth-ranked Walton on the road 51-35.
West Forsyth finished 9-4 in 2020 and reached the state quarterfinals for just the second time in program history.
Mill Creek leads the series 4-0 including a 20-17 last-minute win last season.
Let's take a look at the top prospects to watch for in tonight's game:
Mill Creek Hawks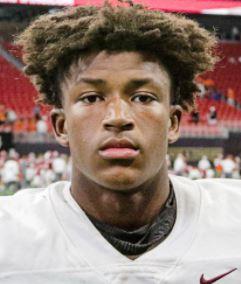 Caleb Downs - The 6-0, 185-pound, junior is the 247 Sports No. 1 ranked safety in the nation in the Class of 2023.
Downs has 29 offers including North Carolina, Georgia, Alabama, Clemson, Ohio State, Notre Dame and Florida State. That's all the schools that he has visited since June 1.
But there's little secret that the Tar Heels just may have the inside track. His brother Josh, who starred at North Gwinnett, is North Carolina's leading receiver and if he chose UNC, his position coach would be his uncle, the legendary Dre Bly.
His dad Gary is a former NFL RB and is the RB coach at East Tennessee State.
Downs will play defense, special teams and close to half the game on offense tonight. He'll be fun to watch.
Hayden Clark - The 6-1, 205-pound, junior QB has completed 51 percent of his passes for 551 yards and 4 TDs in the Hawks 3-0 start.
Clark was forced into the starter's role last year because of injury and like everybody else in 2020, without the benefit of spring practice, summer workouts or 7-on-7s.
Now that he has had all those things, he's a much more mature QB, spreading the ball around and able to keep the play alive when the pocket breaks down.
He is a college prospect awaiting his first offer.
Other Hawks who will be, or are college prospects – 6-4, 285-pound, sophomore OG Aiden Banfield is likely to become a Power 5 conference prospect. 6-4, 190, junior OLB Jamal Anderson is the son of the former Atlanta Falcons star RB by the same name and leads Mill Creek with 19 total tackles. 6-2, 170-pound senior Strong Safety Bryson Taylor has been offered by New Mexico State.
West Forsyth Wolverines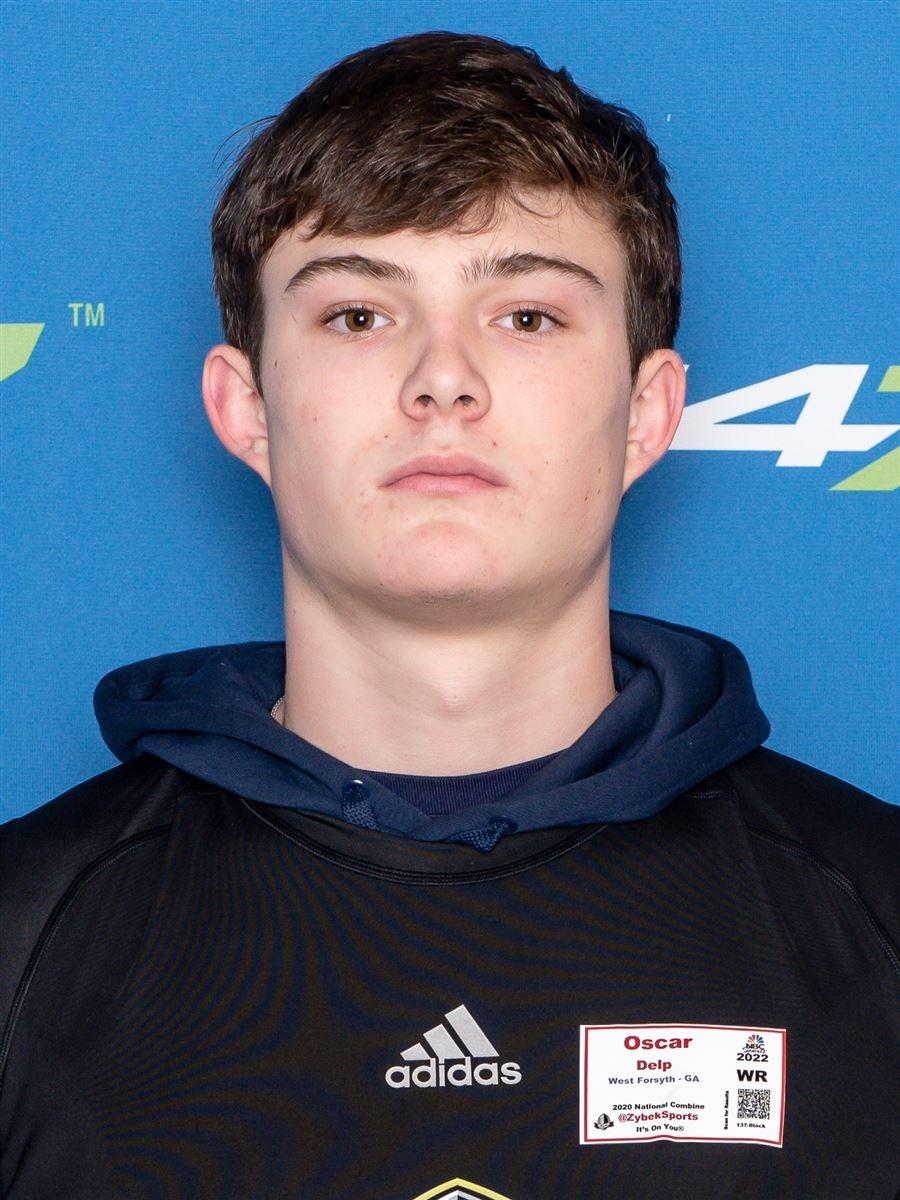 Oscar Delp – The 6-5, 225-pound 4-star senior is the 247 Sports No. 2 Tight End in the country.
His story is well known at this point. He burst onto the scene last year as a junior with no offers and now has 33 of them.
While Delp has not set an announcement date, he told our Hannah Goodin on Recruiting 2021 that he is looking at dates in early October. He has a Top 4 – Georgia, Michigan, Clemson, and South Carolina.
Since the start of his junior year, Delp has 62 catches for more than 1,000 yards and 12 TDs.
Delp took an unofficial visit to Clemson last weekend and was at the Georgia-Clemson game the week before.
He's taken official visits to Georgia, Michigan, South Carolina and Florida but not yet Clemson.
The Delp vs. Downs battle in tonight's game will be a big story within the game story.
Peyton Streko – The 5-10, 180-pound junior RB has been a difference maker for West Forsyth in his first season in the program. In four games, Streko has rushed for 465 yards and scored nine total TDs.
Extremely fast, Streko is a definite college prospect just waiting for his recruitment to open up.
He has already been highlighted this season in our Recruiting 2021 "Make That Kid an Offer" segment and we are hoping that he gets many!
Other Wolverines who are college prospects – 6-4, 225-pound, senior FB/TE Cooper Johnson is committed to Charleston Southern. 6-3, 280-pound, senior OT Max Freeman, a three-year starter, is committed to Penn. 5-11, 175-pound senior CB Bryce Allen, who holds the program record with 40 passes broken up, has been offered by Navy and 6-4, 285-pound, senior OT John Leonard, another three-year starter, has four offers.
So, it all starts with the Emmy-nominated Recruiting 2021 at 7 p.m. followed by Football Fridays in Georgia as the West Forsyth Wolverines host the Mill Creek Hawks. Don't miss it live or remember to set your DVRs if you're out and about watching another game. And if you forget to record it, we've got you covered. The show and the game replay starting immediately following the live broadcast. And you can watch it anytime on GPB.org/sports in our on demand section. 
Enjoy your Football Friday!
Secondary Content
Bottom Content