Section Branding
Header Content
Recruiting 2021: Creekside At Cartersville
Primary Content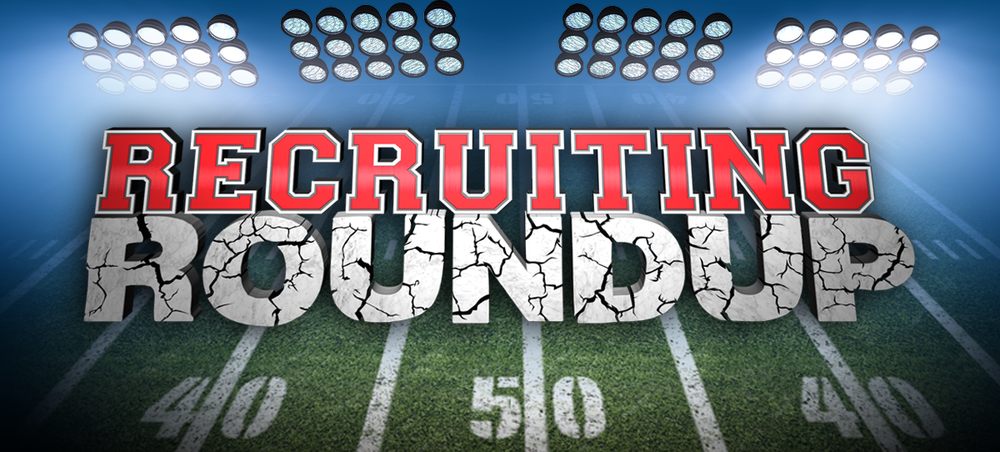 We are finally here! Time for another Football Friday in Georgia as we kick off our 2021 season on GPB with the fourth-ranked Creekside Seminoles at seventh-ranked Cartersville Purple Hurricanes.
There has been no bigger story than Creekside the first three weeks of the season. Unranked in our GPB Sports 5A Top 10 to start the season (shame on us), the Seminoles opened the schedule with a shocking 19-14 victory over defending Class 7A state champion Grayson, a team that was still ranked Top 10 in the nation by Max Preps.
Got everybody's attention, right? Got mine. Huge win no doubt, even though the Rams were not the same team that won it all back in December. Then came last week when the Seminoles knocked off 2020 6A semifinalist and third-ranked Westlake. OK, now we really believe.
Tonight, the Seminoles get to try and do it again. Cartersville lost virtually all their starters (all but four) from last year's team that reached the 5A final. But the Purple Hurricanes have started the season 2-0, plastering Morrow (as they were expected to do) but then knocking off 7A Top-10 West Forsyth 38-31.
So maybe it is more reload than rebuild for the Canes. After all, Cartersville is one of the most established and respected programs in the state with four overall state titles and a record of 117-9 over the last 10 seasons. Last year the Canes beat the Seminoles 21-18 at Creekside with Cartersville getting a stop on the final play of the game at the 13-yard line to preserve the win.
All that said, let's take a look at the top prospects to watch for in tonight's game:
Creekside Seminoles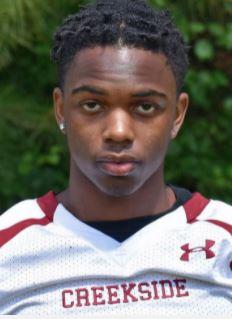 3-Star DB Dainsus Miller – 5-11, 160-pound, Senior. 25 offers including Georgia, Georgia Tech, Alabama and Oklahoma. Miller had 14 total tackles in Creekside's two wins over Grayson and Westlake with three passes broken up. Coach Maurice Dixon says, "Miller's physical ability pops off the screen."
3-Star Safety Isiah Davis – 6-0, 184, Senior – 10 offers including Pitt, Middle Tennessee, and Liberty. Playing more on the offensive side of the ball, Dixon says, "He's too athletic not to use him there." Davis has 2 catches for 50 yards in the Seminoles run-oriented offense with 5 total tackles and 2 PBU on defense
3-Star CB Daiquan White - 5-10, 160, Junior - 24 offers including Florida State, Georgia Tech and Tennessee.
3-Star DT Malik Tullis - 6-2, 260, Junior – Offered by Georgia Tech, Florida State, Syracuse and UMass.
LB Javeon Miller – 6-0, 208, Junior – Offered by Arkansas State.
4-Star IOL Caleb Holmes – 6-3, 285, Sophomore – 247 Sports No. 3 IOL in Class of 2024 – Offered by Maryland, Arkansas State and Eastern Kentucky.
SAF Roderick McCrary – 5-10, 170, Sophomore – Six offers including Georgia Tech, Pitt and Maryland.
Cartersville Purple Hurricanes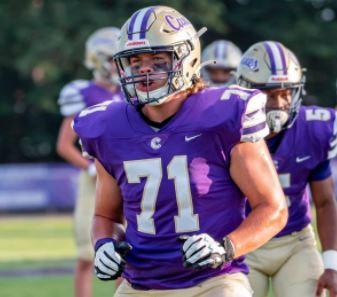 OT Johnathan Cline – 6-4, 262, Junior – Offered by UCF which is now coached by Gus Malzahn. Cline is in his first year starting at left tackle for the Canes after serving as a back-up on last year's state runner-up team. Cline did summer camps at UAB and West Georgia and told Rivals that his friends "always told him he'd go D1." And so, his journey begins. Coach Conor Foster says Johnathan is "emerging and has all the measurables."
Cline is the only Hurricane who currently has an offer. That's a far cry from the days of Trevor Lawrence who will make his NFL debut this Sunday.
But there are some other players that Foster believes are college prospects now or will be in the future. All three of the Canes running backs have that potential with senior Amari White returning from a season-ending knee injury last season, junior Malachi Jefferies, and sophomore Christian Lando.
On the defensive side, junior linebacker Myles Forristall is Cartersville's leading tackler and while he's not nearly as big as his brother Miller, Foster believes he'll play college ball. Of course, TE Miller Forristall just wrapped up a stellar career at Alabama last season.
So, it all starts tonight with the Emmy-nominated Recruiting 2021 at 7 p.m. followed by Football Fridays in Georgia as the Cartersville Purple Hurricanes host the Creekside Seminoles. Don't miss it live or remember to set your DVR's if you're out and about watching another game. And if you forget to record it, we've got you covered. The show and the game replays starting immediately following the live broadcast.
Enjoy your Football Friday!
Secondary Content
Bottom Content