Section Branding
Header Content
Corky Kell Standouts Gain Attention; Two Top Prospects Announce
Primary Content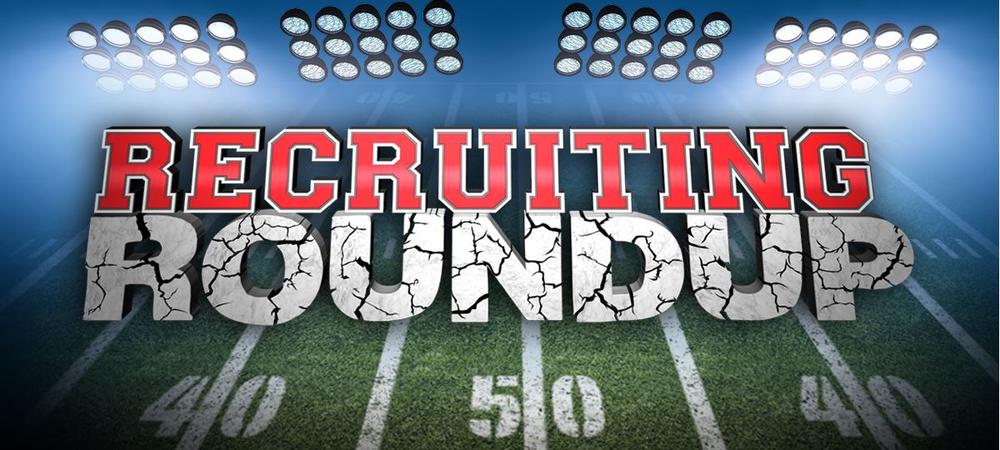 I'm a little bleary-eyed and short on sleep today after calling the first four Corky Kell Classic games the last two days -- both days with games ending after midnight. But hey it's football season and that's what I'm here for!
I have three more games on my schedule over the next two days including a huge game tonight chock full of college prospects as Class 6A No. 1 Buford plays at 7A No. 2 North Cobb.
My takeaways from the first four games of the Corky Kell:
6A No. 4 and 2020 state semifinalist Westlake is going to be good again, although their offense will be much more run-oriented, and their defense will be just as hard to block -- if not harder.
Class 3A quarterfinalist Carver-Atlanta should be the deepest and most talented team out of the Atlanta Public Schools. The Panthers will win a lot of games this year simply handing the ball to 3-Star Quintavious Lockett and Jarveous Brown and running behind their offensive line.
Hard to gauge just how good 7A No. 6 Cherokee, No. 10 West Forsyth and Dacula really are, after they overwhelmed their over-matched opponents, Mays, Carver and Tucker, respectively. Of those three the Falcons have more things to fix.
No. 8 Archer will be much better than the Tigers showing against Westlake. But this is typical Coach Andy Dyer style – use non-region games to get ready for the region schedule and then the playoffs. Not saying that the Tigers will be a state championship team this year, but remember they started 0-3 in 2014 and then won 11 straight games to reach the finals.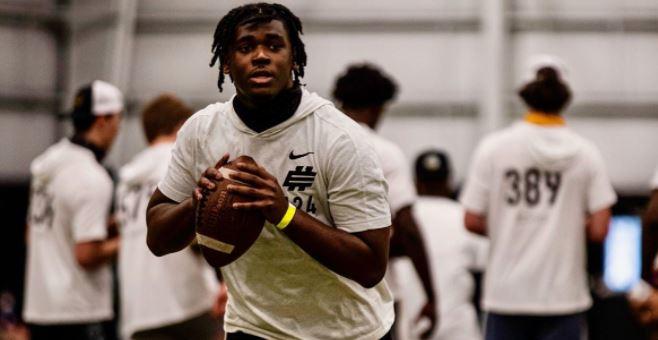 Breakout Performances
Last year in the Corky Kell we saw the coming-of-age performance by West Forsyth tight end Oscar Delp who went from zero offers that night to 247 Sports Composite 4-Star and No. 3 TE in the country over the last year.
While we have not seen anything that quite that dramatic just yet, there are a few players that have jumped off the page the first two nights.
Westlake junior RB Jai'Den Thomas. After Lions starter Zina Mulbah left the game in the first quarter with an apparent minor injury, Thomas rushed for 129 yards on 19 carries showing great toughness that would belie his 5-10, 180-pound body and incredible acceleration. He's a fast-rising prospect.
Westlake LB Gannon Weathersby and 3-Star DE and West Virginia commit Zion Young will be getting more offers. Weathersby who transferred from Hughes was a heat-seeking missile with a team-leading 7 tackles, 2 sacks and 2.5 TFL. Young was nearly impossible for Archer to block coming off the edge with 4.5 tackles, 2 sacks and 3 TFL.
Westlake junior QB R.J. Johnson is going to continue to get more and bigger offers. Beginning his third season as a starter, Johnson has laser accuracy and a big arm. He is also incredibly elusive in the run game. While I'm not saying he is a bigger prospect than was Westlake alum Cam Newton, Johnson is going to end up with a lot more wins and possibly championships than the former Heisman Trophy winner and No. 1 NFL Draft Pick accomplished with the Lions.
Cherokee WR and Sequoyah transfer Aidan Moore is going to get some offers before the season is over. At 6-2, 215-pounds he's got good size in the receiving game and pull-away speed. He had three catches for 71 yards and 2 TD in the Warriors rout of Mays.
West Forsyth QB Keegan Stover is going to end up in the recruiting game. Just a junior, he is now a two-year starter for the Wolverines. His size alone at 6-4, 200-pounds draws looks and he's getting better and better. Stover was 12-of-21 passing for 171 yards and 4 TD in the win over Carver.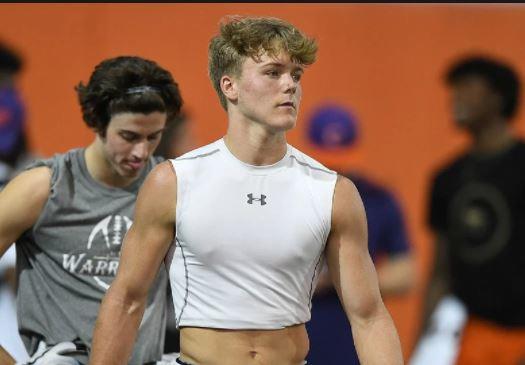 This Week's Big Recruiting News
Buford 4-Star SAF Jake Pope committed to Alabama. In the end it came down to the Crimson Tide and North Carolina. I talked to Jake this week and he repeated a theme that we often hear from prospects on why they made the decision that they did. Pope said it was about the relationships with the coaches, in particular with Bama Safeties Coach Charles Kelly and even the big guy himself, Head Coach Nick Saban. I'm expecting a huge senior season from Jake Pope.
Deyon Bouie commits to Texas A&M. You might remember that in this space just last week we told you that the Bainbridge 4-Star and 247 Sports Composite No. 2 athlete had decommitted from Georgia in June and taken two visits to College Station, Texas. Well perhaps it was then inevitable that Bouie would jump ship to the Aggies. There is a Bulldogs thread in this story. Former Georgia OC James Coley and GA Nick Williams are now on Jimbo Fisher's staff at A&M and they took that Bouie connection with them. Now it's paid off.
Remember you can stay up to date on all the state's big recruiting news by reading this blog every Friday and by watching our GPB Sports Recruiting 2021 show every Friday at 7 p.m. In fact, our first show of the season debuts tonight so don't miss it!
Our first three shows will be available online under our On Demand section. Our first TV show will air Sept. 10 when GPB Sports kicks off another season of Football Fridays in Georgia. Looking forward to it!
Secondary Content
Bottom Content