Section Branding
Header Content
Recruiting Landscape Keeps Changing For Georgia's Best
Primary Content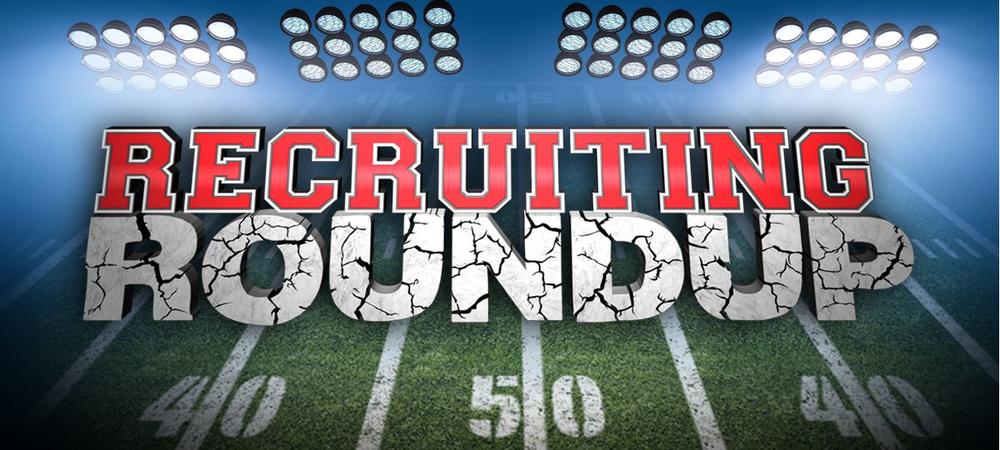 The 2021 GHSA football season kicks off in five days.  When it does, it'll be a reminder that so much can change in recruiting over the course of one year.
Take for example the case of West Forsyth tight end Oscar Delp, who we will see Wednesday when his Wolverines host Mays in the second game of the Corky Kell Classic. This time a year ago, Delp was a little-known tight end with zero college scholarship offers, playing for a program with a moderate history of success.
In a strange, back-handed way, the pandemic helped play a role in Delp's meteoric rise. Today he is a consensus four-star and the No. 3-ranked tight end in the 247 Sports Composite. He has 33 offers with Georgia, Clemson, Michigan and South Carolina his favorite four. (That's a bit of breaking news, with Delp just trimming Alabama from his top choices Thursday).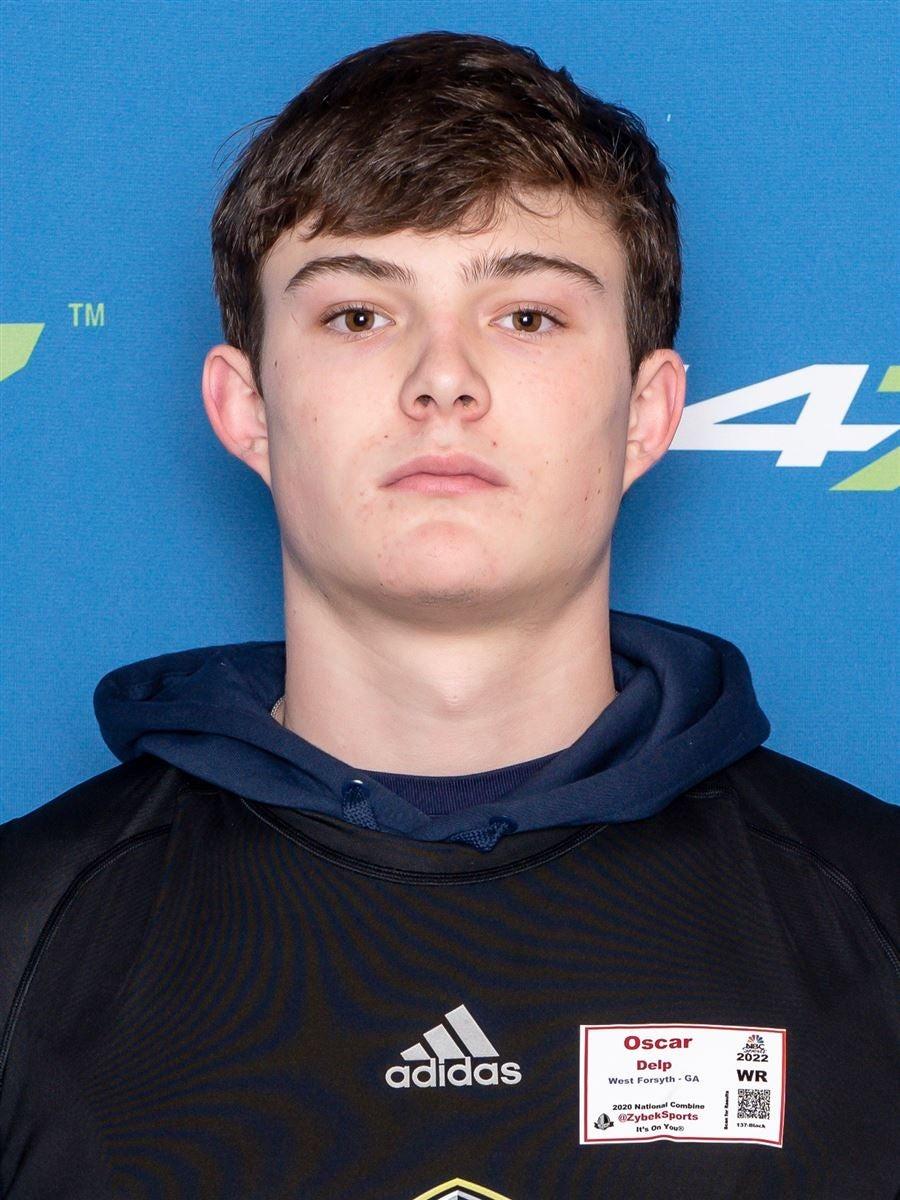 In the late summer of 2020, with the country still in the throes of the pandemic (and unfortunately that shadow has not yet passed), football fans, coaches and players were all so eager for something to remind us of the way life had been just six months earlier.
Despite many critics, the GHSA made the bold decision to play high school football. History will show that it was the right decision.  When West Forsyth lined up to play Mays on Sept. 2, college coaches from around the nation were tuned in, watching online.
Those coaches had not had a chance to truly recruit since the pandemic started. No visits, no camps, no fresh new video to watch and look for prospects. As they watched West Forsyth beat Mays, this 6-foot-5, 220-pound, junior tight end, jumped off the screen with his obvious measurables and athleticism. Delp only had three catches that night, one going for a close to 50-yard touchdown, but it was the way he looked doing it that had coaches reaching for their cell phones.
Before the sun had risen the next day, Delp had received an offer from Michigan. Before West Forsyth had played its next game, Delp had five more offers.  It is anticipated that Delp will make his announcement in September.
Now as my colleague Jon Nelson says, "crootin'" is one of the four seasons of college football. Actually, it's a never-ending season all to itself. In case you shut it down after the February National Signing Day, here's some of the bigger stories that you may have missed.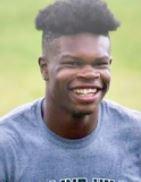 No. 1: Collins Hill star Travis Hunter is now the No. 1-rated prospect in the country. The five-star, No. 1 ranked cornerback in the nation and commitment to Florida State ascended to the top spot when Texas Southlake Carroll five-star QB Quinn Ewers decided "to go pro." That's written only partly in jest. Ewers decided to leave high school before his senior year and enrolled at Ohio State so that he could take advantage of the NCAA's new NIL rules. Ewers already has an endorsement with a Texas-based beverage company. Hunter, who helped lead Collins Hill to it's first-ever state championship game in December, is back with a whole slew of his Eagles teammates. Collins Hill is ranked No. 3 in the GPB Sports preseason Class 7A Top 10.
No. 2: Jefferson quarterback Malaki Starks is now a linebacker! Well kind of. Classified by the recruiting services as an "athlete" during his junior season while leading the Dragons to the Class 4A championship game as a QB and safety, 247 Sports now classifies Starks as a LB. Not that he's playing that position in high school but that's where the Georgia Bulldogs' 5-star commit is projected to play when he arrives on campus in 2022. And get this, even though Starks has yet to play LB, the 247 Sports Composite has him ranked as the No. 3 player at that position in the entire nation. Weird science.
No. 3: The state's No. 3 prospect, Hardaway man-child Mykel Williams committed to Southern Cal over the summer. The 6-5, 265-pound, five-star is the No. 5 rated defensive lineman in the nation. Despite his commitment to play for the Trojans, Williams remains a top target for the Georgia coaching staff. Williams visited USC shortly after NCAA restrictions on visits were lifted June 1 and committed almost immediately (as in June 15). Many of these players (like Williams) have never had a chance to play the visitation game because of the pandemic. I'm not saying that Williams will change his mind, but IMO we might expect a more topsy-turvy recruiting process this fall as players make visits, decisions and then change their minds after their next visit. It's all new to them.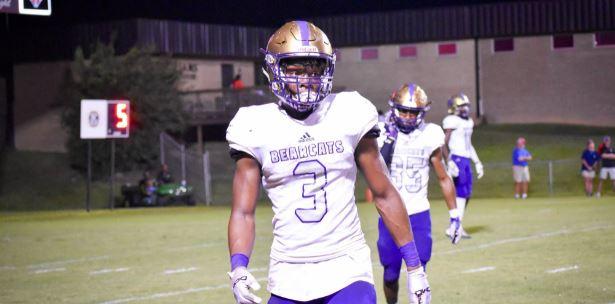 No. 4: OK, keep in mind what I just wrote. That leads us to our next item. Bainbridge four-star and 247 Sports Composite No. 2 athlete Deyon Bouie decommitted from Georgia in June. Bouie had committed to the Bulldogs back in November. Remember at the time the only contact players could have with coaches was electronically. So, here's the Bouie timeline this summer. Texas A&M offers Bouie on May 8. Then less than one month later, June 4 (same week the aforementioned restrictions were lifted), he unofficially visits Texas A&M. Four days later he decommitted from the Dawgs. Bouie has since paid A&M another unofficial visit. Like I said above, I expect the recruiting cycle this fall to have even more twists and turns than usual.
Five-in-Five Quick Hitters:
Oconee County four-star and No. 2 TE Jake Johnson committed to LSU. No big surprise his highly recruited brother and QB Max is already there. 
Collins Hill 4-star and No. 7 QB Sam Horn committed to Missouri. 
Four-star CB Marquis Groves-Killebrew became one of four Power-5 conference prospects to transfer from Brookwood to North Cobb. That's a big reason why the Warriors are ranked No. 2 in the GPB Sports preseason 7A Top 10.
Greater Atlanta Christian 4-star Addison Nichols, the No. 3 interior offensive lineman in the country, just committed to Tennessee a couple of weeks ago.
Lambert 4-star WR Kojo Antwi committed to Ohio State. And remember you read this here first. I am predicting a bit of a breakthrough season for the Longhorns. Lambert was 0-10 in 2019 but went 5-5 in coach Tommy Watson's first season there last year. I say the Longhorns sneak into the playoffs this season in Region 6-7A.
So, there you go. You see how much has changed over the last year. I can't wait to see what unfolds here in the 2021 season.
Remember you can stay up to date on all the state's big recruiting news by reading this blog every Friday and by watching our GPB Sports Recruiting 2021 show every Friday at 7 p.m. Our first three shows will be available online and through our social media platforms. Our first TV show will air Sept. 10 when GPB Sports kicks off another season of Football Fridays in Georgia. Looking forward to it!
Secondary Content
Bottom Content