Section Branding
Header Content
GHSA Basketball Championships: Day 4 Recap
Primary Content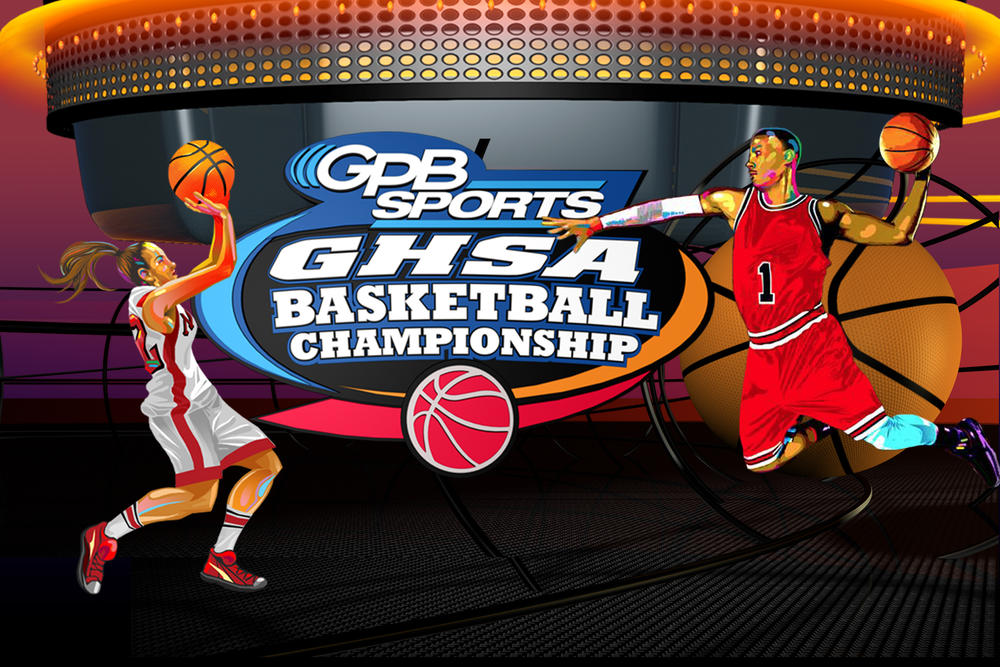 It was a day of streaks coming to an end on Saturday, the final day of the Georgia High School Association basketball championships at the Macon Coliseum. The Marietta girls won a title for the first time in 70 years, while the Calhoun County girls and Towns County boys brought home a trophy for the first time. The Milton boys are wearing the crown for the first time since 2012 and the adaptive division saw Gwinnett end Houston County's eight-year domination.
Here's a look at what happened on Saturday:
Class 7A girls: Lauren Walker had 19 points and 12 rebounds to lead Marietta to a 52-47 win over Woodstock and bring home the school's first title since 1951.
Chloe Sterling added 10 points, 15 rebounds and five steals for the Blue Devils (21-5). Kayla Day scored nine for Marietta.
Woodstock (22-9) was led by Bridget Utberg with 26 points, four rebounds and five steals. Karson Martin added 12 points and seven rebounds and Casey Miller had seven points and 13 rebounds.
Class 7A boys: No. 1 Milton, ranked as high as 10th in national polls, outlasted Berkmar 52-47 to win its first state title since 2012.
The Eagles (28-2) were led by Kanaan Carlyle with 15 points, including 9-for-12 at the line. He made 8 of 10 free throws in the final minute to preserve Milton's lead. Milton also got 12 points and nine rebounds from Lebbeus Overton, who sparked a fourth-quarter comeback with three straight baskets, and 12 points from Bruce Thornton.
Berkmar (25-6) got 11 points and 10 rebounds from Dara Olonade, 11 points from Destin Logan and nine points from Jameel Rideout.
Class A Public girls: Takia Davis had nine points, 20 rebounds, 12 blocks and three steals to lead Calhoun County to a 49-45 victory over Clinch County and earn the school's first state championship.
Calhoun County (14-1) got 10 points and 10 rebounds from Destiny Hightower and 10 points from Carmen Cannon.
Clinch County (22-2) was led by Zyahia Johnson with 27 points and five steals. Angel McRae had seven points and 13 rebounds.
Class A Public boys: Jake McTaggart went 9-for-19 from the field to score 22 points and grabbed 12 rebounds to help Towns County win its first state championship in a 64-60 win over Hancock Central.
Towns County (25-3) also got 14 points and 14 rebounds from Kolby Moss and 12 points and nine rebounds from Collin Crowder.
Hancock Central (15-2) got 18 points apiece from Leroy Wilson and Marquavious Lawrence and 16 points from Jamal Taylor. Wilson had 10 rebounds and Taylor grabbed eight. The Spartans' downfall came on 3-point shots, where they were 9-for-40.
Adaptive Championship: Will Millikan scored 20 points and Seth Earley scored 18 to lead the Gwinnett Heat to a 42-25 win over Houston County and end the Sharks eight-year reign as state champion. It was the third time Gwinnett has beaten Houston County this year and it produced the team's second state championship. Houston County was led by Joe Hall with 12 points.
Boys Slam Dunk Contest: Wilson Sibley, a junior at North Oconee High School, won the slam dunk contest by defeating Cash Allen of Chattooga in the final. Cameryn Johnson of Long County finished third.
Secondary Content
Bottom Content