Section Branding
Header Content
Recruiting 2020: No. 2 Colquitt County at No. 3 Norcross
Primary Content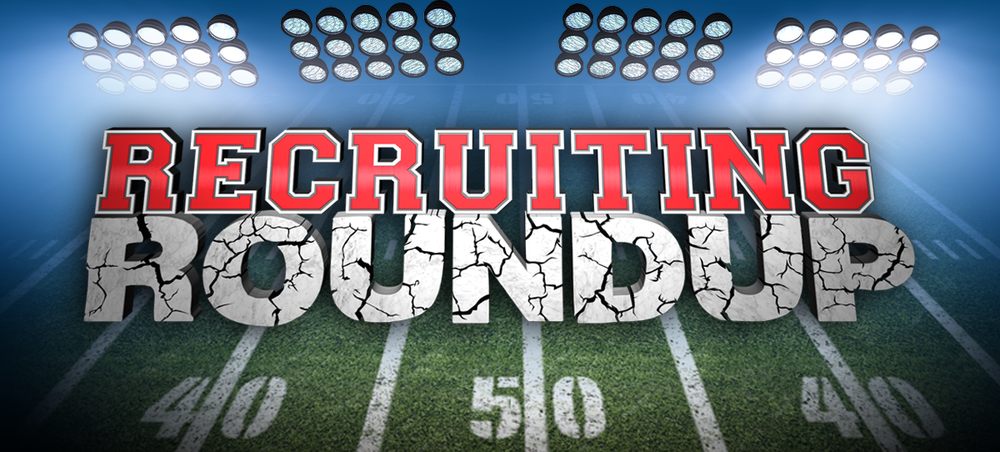 When we get to this point in the season, it is like High School Football Christmas time. There are so many great games to choose from, its hard to pick which one is best.
Tonight, there are just three GHSA quarterfinal games pitting unbeaten teams against each other, and just one in Class 7A. That is the game we have for you this evening on GPB as the second-ranked Colquitt County Packers (9-0) play at the third-ranked Norcross Blue Devils (12-0).
Colquitt County has endured two separate COVID shutdowns that wiped out five weeks of practice and games to build an impressive undefeated record. The Packers have won by an average of five touchdowns per game and not won by less than two touchdowns. This includes a 24-10 win over Class 6A No. 6 Valdosta (The Return of Rush Game) and a 40-10 victory against Region 1 rival No. 5 Lowndes.
Colquitt has annihilated its first two playoff opponents at home by a combined 84-15 trouncing Brookwood 49-3 and Walton 35-12, scoring three defensive touchdowns in that second-round win. The Packers have done this without No. 1 quarterback Xavier Williams, who suffered a season-ending knee injury in the regular-season finale. They are trying to win the program's fourth all-time state championship with backup Zane Touchton running the show.
After going 18-17 over the previous three seasons, Norcross has returned to the state's center stage. Coach Keith Maloof says his team "has been coming the last couple of years." A big part of that has been his decision to go with Mason Kaplan at quarterback after starting the 2019 season 0-4. Since then, the Blue Devils has won 18 of their last 20 games.
Riding big wins over East Coweta, Mill Creek and Archer, Norcross finished with its first 10-0 regular season and region championship since 2016. The Blue Devils have outscored their first two playoff opponents 87-40, beating South Forsyth 47-20 and then Roswell 40-20.
These two teams have playoff history that Norcross fans no doubt fondly remember. The Blue Devils beat Colquitt County in the 2012 and 2013 semifinals in route to winning the state championships in those back-to-back seasons.
The only other meeting in the all-time series came in the Packers 20-17 win over Norcross in the 2017 Corky Kell Classic. That game came down to a last-second close-to-50-yard field goal by current Georgia Bulldogs kicker Jake Camarda that would have sent the game to overtime, but was discounted by the officials. Still one of the most impressive high school kicks I have ever seen.
So, do not be surprised if we see some drama like that tonight.
Here is a look at the top prospects to keep your eyes on in tonight's game:
Colquitt County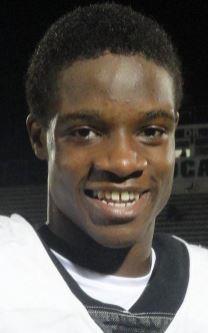 3-Star WR Lemeke Brockington committed to Minnesota
Brockington has 23 catches for a team-leading 527 yards and six touchdowns this season. The 6-0, 185-pound senior chose the Golden Gophers over 19 other offers including Georgia Tech, South Carolina and Tennessee.
3-Star CB Omar Daniels committed to Kansas State
The 6-0, 180-pound senior has two interceptions for the Packers and chose the Wildcats over 11 other offers including Memphis, Colorado and Arkansas State. He will join former Cedar Grove star Tee Denson in Manhattan.
Packers Best of the Rest
Tay Carolina – 6-2, 185, Junior – Rivals 3-Star WR – Offered by Cincinnati and Florida State.
Zy Brockington – 6-2, 250, Senior – 247 Sports Composite 3-Star DE – Committed to Memphis.
Xavier Williams – 6-2, 205, Senior – 247 Sports 3-Star Dual Threat QB – Committed to Charlotte. (Out with season-ending knee injury)
T.J. Spradley – 5-10, 185, Senior – 247 Sports Composite 3-Star CB – Committed to Kent State.
Jaheim Ward – 6-2, 168, Senior – Rivals 2-Star Safety – Committed to Austin Peay.
Norcross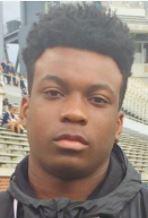 3-Star OLB Jalen Garner committed to Houston. If you saw him on GPB just three weeks ago, you know what I am talking about. Garner is a wrecking ball and simply one of the most production linebackers I have seen this season. He has 120 tackles with six sacks and 24 tackles for loss.
Senior RB Jahni Clarke has two offers, including Florida Atlantic. He was our Georgia Cotton Commission Player of the Game three weeks ago in the Blue Devils region championship clinching victory over Archer. Clarke is Norcross' leading rusher with 941 yards on 136 carries and 14 TD this season.
Blue Devils Best of the Rest
Josh Graham – 5-9, 175, Senior Athlete (Plays safety for Norcross) – Committed to Morgan State
Lawson Luckie – 6-3, 220, Sophomore TE – Offered by Georgia, Georgia Tech, South Carolina, Arkansas and Florida State.
Trey Goodman – 6-0, 173, Senior WR – Four offers including Charleston Southern.
Mason Kaplan – 6-1, 200, Senior QB – Offered by Valparaiso.
Zakye Barker – 6-0, 220, Junior OLB/SS – Offered by Princeton.
Zemetrick Larry – 6-6, 260, Senior DE – Offered by Chattanooga, Morgan State and Fort Valley State.
Also, do not forget our coverage starts tonight at 7 p.m. with "Recruiting 2020." Huge news involving former Marietta 5-star TE and 2019 Gatorade National Player of the Year Arik Gilbert opting out of the rest of his freshman season at LSU. It was another big week for the Georgia Bulldogs landing three, big in-state commitments and our Hannah Goodin talks with one of them, Tift County 4-star junior DT Tyre West. Plus, much, much more followed by Packers vs. Blue Devils at 7:30 p.m. on GPB.
Secondary Content
Bottom Content