Section Branding
Header Content
Top Football Performers For Second-Round Playoffs
Primary Content
Here are some of the top performers from last week's second-round playoff games.
Sammy Brown, RB, Commerce: Carried 13 times for 118 yards and one touchdown and caught 34-yard touchdown pass in 28-14 win over Gordon Lee.
Andrew Carner, RB, Jones County: Ran for three touchdowns in 34-13 win over Griffin.
Thomas Castellanos, QB, Ware County: Rushed for three touchdowns and threw for two others in 49-25 win over Creekside.
Adriel Clark, WR, Rabun County: Had five receptions for 140 yards and three touchdowns in 35-0 win over Model.
Jahni Clarke, RB, Norcross: Rushed for 206 yards and three touchdowns in 40-20 win over Roswell.
Greg Daniel, RB, Calvary Day: Rushed for 257 yards and one touchdown in 14-7 win over First Presbyterian.
Antwan Daniels, DB, Colquitt County: Returned two interceptions for touchdowns in 35-12 win over Walton.
Gabe Ervin, RB, Buford: Ran nine times for 160 yards and two touchdowns in 42-7 win over Cambridge.
Jamal Haynes, WR, Grayson: Caught five passes for 79 yards and returned a kickoff 99 yards for a touchdown in 30-6 win over Harrison.
Justice Haynes, RB, Blessed Trinity: Rushed 25 times for 314 yards and three touchdowns in 44-0 win over Decatur.
Colin Houck, QB, Parkview: Completed 15 of 18 passes for 176 yards and four touchdowns in 41-14 win over East Coweta.
Quante Jennings, RB, Cartersville: Scored three touchdowns in 31-19 win over St. Pius.
R.J. Johnson, QB, Westlake: Threw four touchdown passes and ran for another in 55-13 win over Richmond Hill.
Christian Lewis, QB, Calhoun: Threw three touchdown passes in 33-14 win over Clarke Central.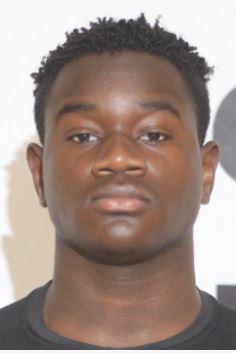 Jordan McDonald, RB, Milton: Rushed 26 times for 132 yards in 17-9 win over Archer.
Amehre Morrison, RB, River Ridge: Rushed 25 times for 115 yards, caught four passes for 57 yards and scored three times in 42-10 win over Rome.
Jake Richardson, LB, Collins Hill: Intercepted a pass and blocked a field goal in 17-6 win over Denmark.
Keshawn Ridley, RB, Carrollton: Rushed 15 times for 174 yards and two touchdowns in 39-13 win over Sprayberry.
Gunner Stockton, QB, Rabun County: Completed 18 of 23 passes for 217 yards and three touchdowns and ran for 110 yards and one touchdown in 35-0 win over Model.
Brooks Sturgeon, K, Wesleyan: Kicked two field goals, including a 37-yarder as time expired, in 20-17 win over North Cobb Christian.
Secondary Content
Bottom Content