Section Branding
Header Content
Recruiting 2020: No. 5 Lowndes at No. 8 North Cobb
Primary Content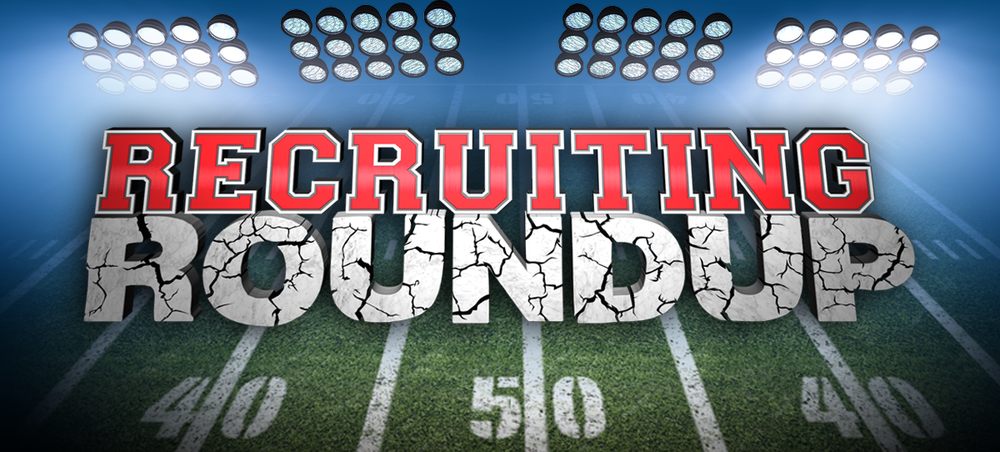 We have got another fun one for you tonight on GPB as the perennial state power and fifth-ranked Lowndes Vikings travel north to Atlanta to take on the eighth-ranked North Cobb Warriors.
There is no question the Vikings are one of the preeminent programs in the state with five all-time state championships. Lowndes came up just short in its quest for No. 6, reaching the 2019 7A final and losing to Marietta. North Cobb's history is a little more modest. The Warriors are coming off their first region championship since 2013 and only three times in the program's 63-year history have the Warriors advanced beyond the second round.
That was back in 2016 when Coach Shane Queen's son Tyler quarterbacked the team to the 2016 state quarterfinals. Tyler is still with the team but now as a 24-year-old, first-year assistant coach.
But this 2020 North Cobb team is 10-1 and no fluke. The Warriors beat three 2019 state championship teams this season in Buford, Marietta and Harrison. Their only loss was at North Gwinnett.
Of course, Lowndes is Lowndes. Simply one of the best programs in the state, which after 18-years and three state championships with Randy McPherson at the helm turned things over to legendary Alabama high school coach Jamey Dubose. The Vikings have beaten Valdosta, Lee County, Camden County, Archer, Griffin and clobbered Newton 42-0 in the first round of the playoffs. The Vikings only setback came after a two-week COVID shutdown when they were routed at Colquitt County.
Both teams have incredible dual-threat quarterbacks who will be the focal storylines of this match-up. Lowndes 4-star Jacurri Brown who is the No. 6 rated junior dual threat in the nation and North Cobb sophomore Malachi Singleton who has offers from Georgia Tech and Virginia Tech and promises to be one of the top dual threats in the nation in the Class of 2023.
So, like I said, this one is going to be fun. Cold. Rainy. Typical December Atlanta weather and I will get to call it along with Wayne Gandy and Hannah Goodin from the comforts of our climate-controlled GPB studios. (Poor Nellie out in the elements. I will pass along your sympathies.)
Let us look at the top prospects playing in tonight's game:
Lowndes 4-Star QB Jacurri Brown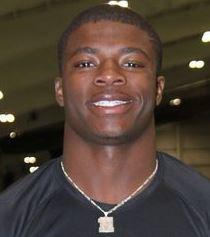 The 6-4, 205-pound junior has 22 offers and the Florida Gators are considered his leader. He has also been offered by Georgia, Georgia Tech and Auburn. Brown was voted All-State last year as a sophomore. This season, Brown has thrown 14 TD passes with just three interceptions and is averaging 139 passing yards per game and is the Vikings leading rusher with 12 running touchdowns, totaling 845 yards on the ground for 94 yards per game average.
Lowndes 3-Star OLB Thomas Davis Committed to Miami
The 6-0, 235-pound senior committed to the Hurricanes in July over 13 other offers including Florida State and South Carolina. Davis was the Region 1-7A Defensive Player of the Year last season and runs sprints and throws shot put for the Vikings track and field team. Not your usual combination. He leads Lowndes with 9.5 tackles for loss this season. He is back playing at defensive end for Lowndes after starting the season at middle linebacker.
North Cobb QB Malachi Singleton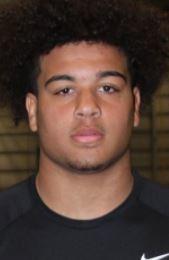 The 6-2, 205-pound sophomore is destined to be one of the top dual-threat QBs in the nation in the Class of 2023. Singleton has already been offered by Georgia Tech and Virginia Tech. He is also drawing interest from Georgia, Auburn, Tennessee and Ole Miss, although neither of those four programs have yet to offer. Singleton was 14-for-17 passing for 215 yards in the Warriors 35-7 first round win over Pebblebrook. For the season he has passed for 1,461 yards, 14 TDs and just five interceptions. Like Brown, Singleton is also the Warriors leading rusher with 931 yards on the ground and 17 TDs.
North Cobb 3-Star WR Christian Moss
The 6-3, 180-pound senior has five offers including FCS power Jacksonville State. Christian has "Mossed" his opponents to the tune of a team-high 43 catches for 703-yards and six touchdowns. Coach Queen says Moss has made the biggest transition from junior to senior season of any player he has ever coached.
Rest of the Very Best
Lowndes Vikings
T.J. Quinn – 6-1, 200, Senior – 247 Sports Composite 3-Star SAF – Committed to Louisville.
DeAunte Hunter – 6-4, 195, Junior – 247 Sports Composite 3-Star OLB – Offered by Ole Miss, Cincinnati, and Troy.
Jacques Hunter – 6-3, 210, Senior – 247 Sports Composite 3-Star DE – Committed to Vanderbilt.
Leon Williams – 6-2, 215, Senior – 247 Sports Composite 3-Star ILB – Committed to Kent State
Jalon Baker – 6-0, 180, Senior OLB – Committed to Tennessee Tech
Tylar Belcher – 5-8, 156, Junior CB – Offered by Akron
North Cobb Warriors
Tray Curry – 6-4, 210, Senior – 247 Sports Composite 3-Star WR – Virginia Tech leader out of 15 offers
Josh Josephs – 6-3, 207, Junior OLB – 10 offers including Georgia Tech, North Carolina and Ole Miss
Nasir Howell – 6-1, 170, Senior Safety – Committed to North Dakota State
Trevor Lovett – 6-1, 180, Senior Pro Style QB – Offered by Bowling Green, UMass, and Presbyterian – Committed to play baseball at Georgia Highlands
Jadyn Walker – 6-1, 207, Senior OLB – Seven offers including Presbyterian
Montrel Jenkins – 6-0, 195, Senior SAF – Three offers including Presbyterian
Camron Cunningham – 5-9, 185, Senior RB – Offered by Reinhardt
Jevon Johnson – 6-0, 160, Senior WR – Offered by Washburn
Do not forget our #FootballFridaysInGeorgia coverage starts at 7 p.m. with "Recruiting 2020." A lot of decommits in the state to tell you about this week as we get closer to National Signing Day. We will preview the top five playoff games to keep an eye on and the prospects to watch. Hannah Goodin talks with Georgia Bulldogs 4-Star offensive tackle commit Micah Morris, who you saw last week on GPB in Camden County's tough overtime loss at Parkview in the first round of the playoffs. Plus, some Georgia Bulldogs recruiting news as well, followed at 7:30 pm by Vikings vs Warriors. Let's make a night of it.
Secondary Content
Bottom Content