Section Branding
Header Content
Recruiting 2020: Camden County at Parkview
Primary Content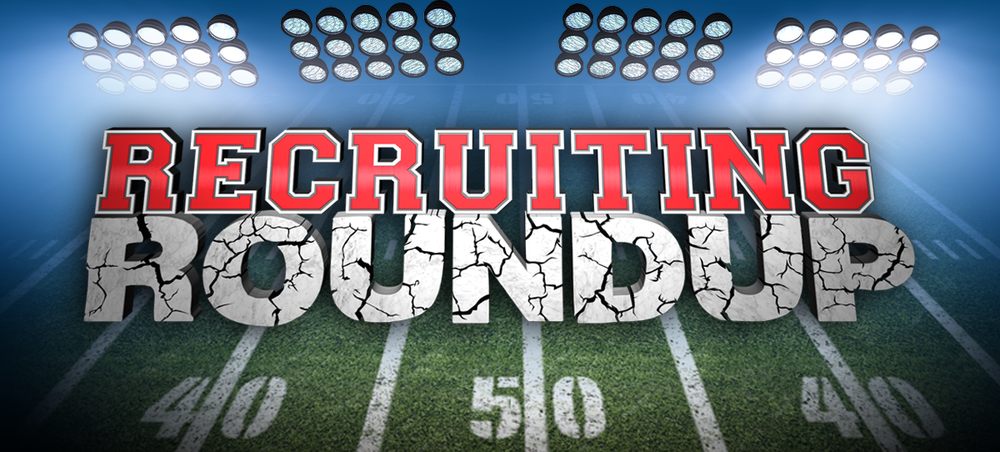 Happy Thanksgiving! I am thankful for all the people who support Football Fridays in Georgia on GPB. I am thankful we have had Football Fridays here in 2020. Back in mid-August, I was not sure we would have a season, much less play a full regular season. So, I am extremely thankful as we head into the playoffs tonight.
I am thankful to the leadership of the GHSA and Executive Director Robin Hines. He did not buckle to public pressure to quit nor was he reckless in his approach to this serious pandemic. He allowed individual school districts and counties to decide what was best for them. No mandates. Just the good sense to trust local leadership to make the right call for their situation.
I am thankful to all the coaches who went above and beyond to make this season possible. Their jobs are tough enough, but add in having to sanitize uniforms daily, making sure teenage boys followed protocols and totally adapting to a new way of doing things. This is not easy for football coaches, who are as staunch, routine-based people as you will find in any walk of life. So ironically while it was hard to adapt, once they did, they were the perfect people to adhere to a "new normal."
I am thankful tonight that we kickoff our five-week playoff coverage with the Camden County Wildcats at Parkview Panthers. In my first GPB 7A ballot of the season I had the Panthers ranked third in the state's highest classification and the Wildcats fifth. Obviously, things have not played out that way, with Camden entering tonight's game 5-5 (albeit having played the toughest schedule in 7A) and Parkview at 6-3.
Both teams have been hit hard by injuries, COVID, tracing/quarantine and opt-outs. If/when fully healthy I stand by my preseason prediction that these are two Top 5 teams. On paper, I do not think that you could ask for a better first-round playoff game to watch.
When we saw Parkview on GPB six weeks ago, they improved to 5-1 with a 35-7 win over Newton. But the beginning of their troubles had already started. The Panthers star RB Cody Brown was hurt. Their starting center Arbad Elsayed would be lost for the season and Parkview stumbled down the stretch losing two of three. Good news: Brown is back. He rushed for 165 yards last Friday in Parkview's 35-25 rivalry loss to Brookwood in the "Battle of Five Forks Trickum."
All five of Camden's losses have come to teams ranked among the state's Top 5. Star running back Jamie Felix has played in only five of the Wildcats 10 games and been less than full speed in most of those games. Coach Bob Sphire has had to play so many players both ways, including star offensive line Micah Morris on the defensive line along with two more of his O-line teammates. It is almost impossible to do that. Sphire says he has had to cross-train his 7A team like he did with his small-school Kentucky state championship team at Lexington Catholic 25 years ago.
All that said, these are two proud programs with two great coaches. One of them knows tonight will be their last game and I anticipate that both will play their guts out to try to survive and advance. It's gonna be fun.
Here is a look at the top prospects to watch tonight:
Camden County 4-Star and #10 OT Micah Morris Committed to Georgia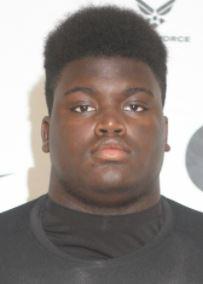 The 6-5, 330-pound senior rarely comes off the field, starting at both left guard and nose guard, all while battling injuries. Morris chose the Bulldogs back in April over 20 other offers and is expected to play offensive tackle for Georgia. If there were any fears that the departure of former Georgia OL Coach Sam Pittman to become head coach at Arkansas might impact Morris' recruitment, that was mitigated by the fact that Morris had already developed a great relationship with Bulldogs current OL Coach Matt Luke when Luke was the head coach at Ole Miss. On defense, Morris has 24 total tackles, six tackles for loss and one quarterback sack. Not quite sure how he is managing to play both physically demanding positions.
Camden 4-Star RB Jamie Felix - Florida Considered Favorite
The 5-10, 190-pound junior is rated the No. 24 RB in the Class of 2022. The Gators are considered his leader among his 14 current offers which also include Georgia, Auburn, Tennessee, Florida State and South Carolina. Felix has been limited to 59 carries and 184 yards, but if healthy, will make for quite a showdown with Cody Brown. Sphire estimates that Felix is only about 80 percent but admits that Felix's 80 percent is better than most player's 100 percent.
Parkview 4-Star and No. 9 RB Cody Brown Committed to Tennessee
If Brown is 100 percent, the Panthers could be a threat to make another run deep into these playoffs. He's rushed for only 972 yards and eight TD this season and I know that's sounds like a great season, but a far cry for him from the 1,676 yards rushing he had last year as a junior - when he was named to the GPB All-State team -- and the 1,588 yards he had as a sophomore. Brown has rushed for 4,666 yards and 60 touchdowns in his career.
Parkview 3-Star WR/CB Jared Brown Committed to Coastal Carolina
Well, if you saw Parkview's Football Friday win over Newton during the regular season … I do not need to write anything else. You know how good he is. He was unstoppable that night when he was named our Georgia Cotton Commission Player of the Game. He has caught 37 passes for 680 yards and eight touchdowns this season and it just seems like he did all of that against the Rams on GPB. As promised early in the season, Coach Eric Godfree is now playing him both ways, using him as a lockdown corner, the position many believe he will end-up playing at Coastal. But he is one of the most dynamic WR that I have seen this season, many of whom are higher ranked.
Very Best of All the Rest
Camden County Wildcats
Shawn Hardy – 6-3, 190, Senior – 247 Sports Composite 3-Star WR – Committed to Nebraska in May over seven other offers. Unfortunately, Hardy is sidelined with a knee injury.
DeTerias Glover – 6-3, 255, Senior – 247 Sports Composite 2-Star DE – Committed to Arkansas State in August over two other offers
Jadin Jones – 6-2, 200, Junior OLB – Offered by Georgia Tech and Kentucky
Noah Demeritt – 6-6, 340, Junior OG – Offered by Kentucky
Parkview Panthers
Quincy Bryant – 6-1, 195, Senior – 247 Sports Composite 3-Star CB – Committed to Wake Forest in May over 16 other offers
Ronnie Hamrick – 6-0, 175, Senior – 247 Sports Composite 3-Star CB – Committed to UCF in May over six other offers
Bryce Fleetwood – 6-4, 185, Senior – 247 Sports Composite 3-Star WR – Five offers including Tennessee, Virginia and Kansas
Tyler Curtis – 6-0, 220, Senior – 247 Sports 3-Star RB – Offered by Kent State, Akron and Savannah State
Colin Houck – 6-3, 190, Sophomore Pro-Style QB – Offered by Florida State
David Patterson – 6-3, 230, Senior DE – Committed to Ohio in July over 4 other offers
Torren Coppage – 6-2, 215, Senior ATH – Offered by Kent State
Jackson Walls – 6-5, 290, Senior OT – Offered by Bowling Green
So, make your plans to join us tonight on GPB. Remember our coverage starts at 7 p.m. with another edition of "Recruiting 2020." On tonight's show, we will update you on the latest involving former Georgia Bulldogs 4-star DE commitment Elijah Jeudy of Northeast and whether he will end-up recommitting to Georgia. We will preview the top five playoff games tonight and prospects to watch. Hannah Goodin interviews UGA's latest commitment, Paulding County 5-Star Smael Mondon, the No. 2 OLB in the nation, plus Georgia Tech and Georgia State recruiting news and three more "Make That Kid an Offer" nominees. Then it's Wildcats at Panthers at 7:30 p.m. Happy Thanksgiving!
Secondary Content
Bottom Content