Section Branding
Header Content
Recruiting 2020: No. 10 Archer at No. 3 Norcross
Primary Content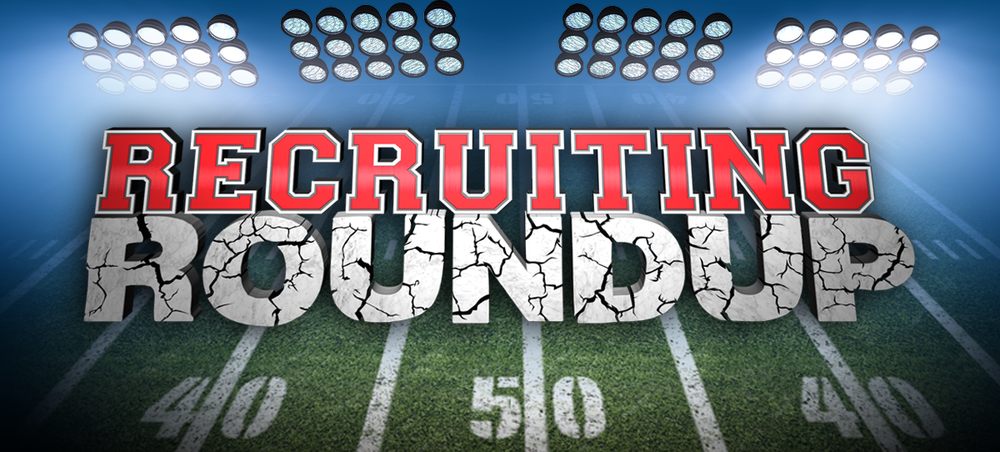 There's nothing quite like the final Friday night of the high school football regular season with a region championship on the line. That's what we have tonight when 10th-ranked Archer (6-3) plays at third-ranked Norcross. To make things even more interesting the Blue Devils are going for their first 10-0 regular season since they last won a region title in 2016.
"It would mean a ton to win the region championship," long-time Blue Devils Coach Keith Maloof said. "Going 10-0 is hard, especially in the region we play in. Making the playoffs is always the first goal. Second goal is win the region title. We talk about it every year."
It would be just the seventh region title in Norcross' 66-year history and the sixth in Maloof's 22-year run as the Blue Devils head coach. Prior to their 2016 region title, Norcross last won their league championships in 2012-2013 when the Blue Devils went 28-2 and also won consecutive state crowns.
On the other sideline will be the Tigers, seeking their first region title since 2017. "It would be unbelievable for these seniors," Coach Andy Dyer said. He's coached many of the players in the Tigers' senior class since they were 8 years old, including Little League baseball. That's because his son Andrew is also a member of the Archer senior class and many of these kids have played together in all sports for close to a decade.
"I've known them half their lives" Dyer said. "Region titles are hard to come by. We're fired up to go after it."
Dyer is the only coach that Archer has had in its 12-year history. He quickly made the Tigers into a state power. Over the last six seasons, Archer has played in the state finals, state semifinals and three times finished their seasons in the state quarterfinals. A win tonight would give the Tigers their fourth region championship.
This will be the fifth straight season these two teams have played but the first time ever as region opponents and quite predictably with a championship in the balance. Archer has won the last two seasons by a combined 68-0 but Dyer said, "you can throw that all off the table."
The Tigers started the season 0-3 with losses to three teams who were either ranked No.1 at the time or have been since. A 14-13 win over perennial state power North Gwinnett was the start of their current six-game winning streak.
Norcross started the 2019 season 0-4 but have since won 15 of their 17 games over the last 14 months with only one of those two losses in the regular season.
You ask both coaches and they'll tell you, they expected to be playing for the region championship tonight. And so they are.
Let's take a look at some of the top prospects that you'll see tonight on GPB.
Archer Tigers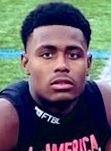 3-Star Safety Caleb Wooden
The 6-2, 185-pound junior has offers from Georgia Tech, Duke and Louisville. He is the younger brother of current Auburn Tigers defensive end and former Archer star Colby Wooden. Caleb is the Tigers' leading tackler with 62 total stops from his free safety position, with three interceptions including a pick-six (one of six defensive touchdowns for Archer this season), one quarterback sack and two tackles for loss.
Senior Athlete Trent Lee Offered by Kentucky
The 6-2, 205, senior plays wide receiver for the Tigers and has six catches for one TD in Archer's run-based offense. Lee has also been offered by Valdosta State. The Tigers went to a more run-oriented attack halfway through the season because of inexperience on the offensive line, also switching to senior Vashaun Stockman at quarterback.
Senior WR Zion Jackson committed to Army
The 6-1, 180-pound senior has three catches this season for 35 yards after grabbing 20 passes for 244 yards. But like Lee, his production has been diminished as Archer has gone to more of a ground game.
Norcross Blue Devils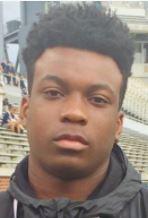 3-Star OLB Jalen Garner committed to Houston
The 6-0, 200-pound senior committed to the Cougars in August over 16 other offers including Power 5 conference programs Iowa State and Kansas State and locally Georgia State. Garner is the Blue Devils second-leading tackler with 81 total stops from his middle linebacker position to go along with his 17 tackles for loss, four sacks, three forced fumbles and a defensive touchdown. Garner had 200 total tackles last season with 32 tackles for loss.
Sophomore TE Lawson Luckie
Name to remember. By the time the 6-3, 225-pound sophomore is a senior, he'll be bigger in size and in reputation, lining-up to become one of the top tight ends in the nation in the Class of 2023. His dad Mike was one of the famous Luckie triplets who played for Georgia back in the 1990s. Luckie already has offers from the Bulldogs, Georgia Tech, South Carolina and Arkansas. He is the Blue Devils second-leading receiver with 26 catches for 330 yards. It'll be fun to watch him develop the next two-plus seasons
Best of the Rest
Josh Graham – 5-9, 175, Senior ATH – Committed to Morgan State in August over 12 other offers
Jahni Clarke – 5-8, 185, Senior RB – Offered by FAU and UT-Martin
Trey Goodman – 6-0, 173, Senior WR – Offered by Penn, Lehigh, East Tennessee State
Tripp Miller – 6-4, 310, Senior OG – Offered by Stetson, Valparaiso and Point University
Mason Kaplan – 6-1, 200, Senior QB – Offered by Valparaiso
Zakye Barker – 6-0, 220, Junior OLB/SS – Offered by Princeton (heavy interest from Wake Forest)
Zemetrick Larry – 6-6, 260, Senior DE – Offered by Chattanooga, Morgan State, Fort Valley State (could go JUCO, then transfer to Power 5 program)
Zion Alexander – 5-10, 170, Senior WR/CB – Offered by Samford and Bryant (strong interest from Navy, Bowling Green, NC A&T)
Quinton Bradford – 6-1, 306, Senior OG – Offered by Campbell
D'Andre Golden – 6-3, 199, Senior WR/CB – Offered by Arkansas Pine Bluff, and Fort Valley State
Lovelle Williams – 6-3, 190, Senior SS – Offered by Fort Valley State (Strong interest from Samford)
Kam Lark – 6-1, 275, Senior DT – Offered by Towson, Morgan State, Western Missouri
Mike Porter – 5-9, 179, Senior RB/SB – Offered by Robert Morris and Point University
Micah Green – 6-0, 272, Senior OL – Offered by Morehouse and Lincoln University
Pharoah Glenn – 6-0, 270, Senior CTR – Offered by Birmingham Southern
Kaleb Jackson – 5-11, 195, Senior RB – Offered by Iowa Central (Interest from Wyoming and Northern Iowa)
Secondary Content
Bottom Content