Section Branding
Header Content
Recruiting 2020: Lovejoy at No. 6 Westlake
Primary Content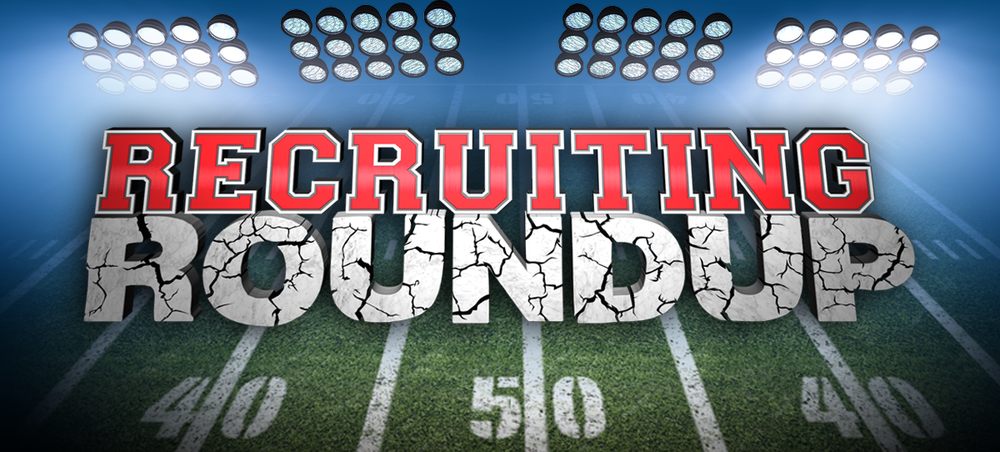 We are constantly reminded in this life just how fragile we are and just how precious and unfortunately fleeting this life can be. When those things happen, it makes it feel meaningless to write a blog about a big high school football game and the big-time prospects playing it.
That is where we are this Friday as sixth-ranked Westlake (6-1) plays for its seventh-straight region championship when the Lions host the 7-1 Lovejoy Wildcats tonight on GPB.
In a tragic accident, Westlake High School lost its principal and his wife this week while the couple vacationed in Puerto Rico. Jamar Robinson reportedly died while trying to save his drowning wife AnnMarie.
The Lions football team decided to play tonight's game in his honor. Principal Robinson was a huge fan of all Westlake's sports, especially the football team.
So, in honor of his memory, I will tell you about the team that he fervently supported and the team that he would have been proudly cheering for this evening.
This will be the first time we have ever televised a game from Westlake, but not because they have not deserved. No program in Georgia has put more players in the National Football League than Westlake. I am sure the names Cam Newton and Pac Man Jones might ring a bell.
The Lions have already secured their eighth straight playoff berth and a victory tonight will clinch the Region 4-6A championship. Lovejoy missed a chance at having the same opportunity this evening when the Wildcats were beaten by Hughes last Saturday 20-18. Even so, the Wildcats have already exceeded last season's win total and can stay alive in the region championship hunt with a victory. This is likely the best Lovejoy team since the Wildcats' 47-6 four-year run earlier in the decade, reaching back-to-back state finals in 2011 and 2012.
Now let's look at the top prospects playing for these two teams.
Westlake Lions
Westlake 4-Star and No. 7 CB Nate Wiggins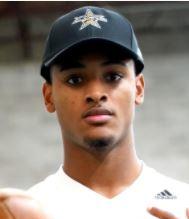 The 6-2, 180-pound senior committed to LSU in August over 31 other offers including Alabama, Auburn, Texas, Florida and Southern Cal. He could end-up playing CB, SAF or WR in college. Wiggins has been selected to play in the All-American Bowl Jan. 9 in San Antonio. Wiggins has scored five touchdowns this season, three on kickoff returns and two on receptions. Coach Bobby May says do not be surprised "when Wiggins runs a 4.2 40 three years from now at the NFL combine."
Westlake 4-Star WR Decari Collins
The 6-3, 200-pound senior has been committed to Clemson for more than 14 months since the start of his junior season when he was at McEachern, where he played last season. Collins chose the Tigers over 23 other offers. He is the Lions leading receiver with 30 catches for 598 yards and 4 TD. Coach May says he is the best high school WR he is ever seen, much less coached.
Westlake 4-Star WR Jaquez Smith
The 6-1, 190-pound senior committed to Indiana in August over 26 other offers, including Mississippi State, Kentucky, Georgia Tech and Pittsburgh. Smith is the second-highest rated prospect in Hoosiers history since the ranking's era began and this also marks the first time Indiana has recruited a 4-star WR and QB in the same class. Coach May says Smith has the best hands he has seen, and he is built like an NFL safety.
Westlake 4-Star Sophomore CB Avieon Terrell
The 5-10, 165-pound, sophomore is the younger brother of former Westlake and Clemson star and 2020 Atlanta Falcons first-round draft pick A.J. Terrell and is quickly establishing his own legacy. He is the No. 4 rated CB in the Class of 2023 and already has 15 offers, including his brother's alma mater Clemson, Georgia, Georgia Tech and Florida.
Lovejoy Wildcats
Lovejoy 3-Star OT Kameren Epps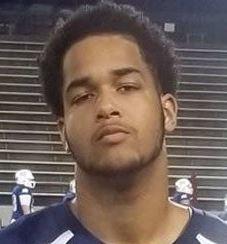 He is a 6-4, 252-pound, senior who starts at LT for the Wildcats and is also a back-up DE. Just returning from an ankle injury that had sidelined him a couple of weeks. Epps committed to Akron in June, but tweeted a week ago that his recruitment was officially back open. Epps also has offers from Kansas State, Middle Tennessee and Kent State. Epps also throws the shot put for the Lovejoy track team.
Lovejoy WR/SAF Quentavius Scandrett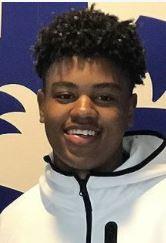 The 6-3, 200-pound, senior is committed to Eastern Michigan. Scandrett chose the Eagles over offers from Liberty, Army and Miami-Ohio. He is a two-year starter with the Wildcats. Scandrett has caught six TD passes this season. He also plays safety for Lovejoy and will need to have a big game against that Westlake receiving corps that boasts three Power-5 conference prospects.
Lovejoy DT Michai Boireau
Unfortunately, we will not see the 6-4, 300-pound freshman tonight. He injured his neck (not seriously) and will be out a couple of weeks. The Wildcats hope to get him back for the playoffs -- but remember the name. This massive ninth grader already has offers from Georgia and Tennessee.
The Best of the Rest:
Westlake Lions
Horace Lockett – 6-6, 315, Junior – 247 Sports Composite 3-Star DE – 12 offers including Alabama, Tennessee, and Georgia Tech.
Leo Blackburn – 6-5, 217, Senior – 247 Sports Composite 3-Star TE – Committed to Georgia Tech over 25 other offers.
Demarko Williams – 5-10, 175, Senior – 247 Sports Composite 3-Star CB – Committed to Ole Miss in June over 10 other offers.
Jakiah Leftwich – 6-6, 302, Senior – 247 Sports Composite 3-Star OT – Committed to Georgia Tech in May over 18 other offers.
Sed McConnell – 6-3, 260, Senior – 247 Sports Composite 3-Star DE – Committed to Illinois in May over 12 other offers.
So, despite the heavy hearts, it should be a great game tonight and a fitting tribute to Principal Jamar Robinson and his wife.
Also, make plans to kickoff your Football Friday by joining us for "Recruiting 2020." On this week's show we look at the nation's No. 2 OLB, Paulding County 5-Star Smael Mondon, who will announce his decision next week. Hannah Goodin interviews the nation's No. 4 Pro Style QB, Grayson 4-Star and USC commit Jake Garcia and we will have news on the nation's No. 2 safety, who chose LSU over the Georgia Bulldogs.
That all starts at 7 p.m. followed by the Wildcats vs. Lions at the bottom of the hour on GPB.
Secondary Content
Bottom Content