Section Branding
Header Content
Recruiting 2020: No. 1 Grayson at No. 10 Brookwood
Primary Content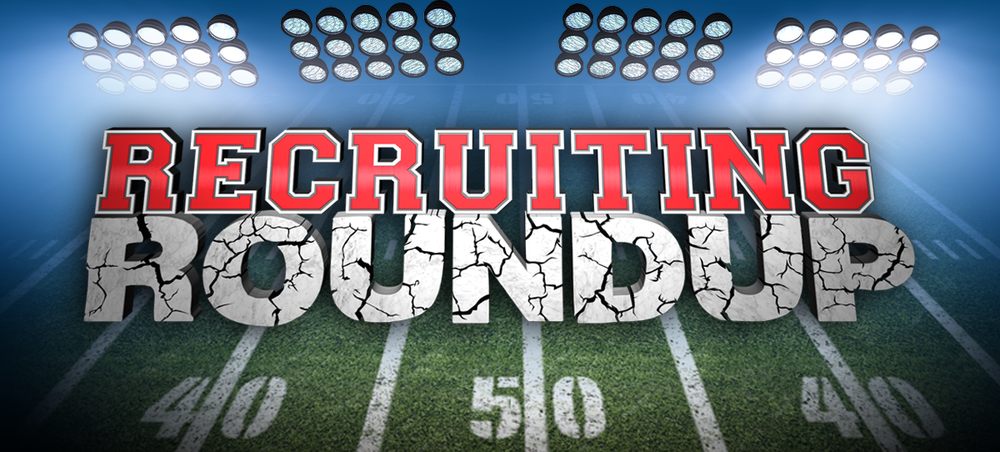 If you thought we had a ton of prospects in last week's game, wait until you see the top-ranked Grayson Rams take on the 10th-ranked Brookwood Broncos tonight on GPB. There are seven four-star prospects on these two rosters and more than 25 players who have received college football scholarship offers. Throw in the fact that the driver's seat in the Region 4-7A championship race will also be on the line, and you have got one heck of a Football Friday in Georgia!
But let's keep it real, beating the Rams was going to be tough enough for the Broncos and now even more so if Brookwood's 4-star sophomore quarterback Dylan Lonergan cannot play. The Broncos star suffered a serious ankle injury last week, a big reason why Brookwood suffered its first loss of the season.
Lonergan is considered doubtful. So, the Broncos will turn to former starting quarterback Jack Spyke (great name by the way) who has been playing tight end since losing his job to Lonergan last year and will try to win with Plan B.
All the while Grayson is coming off its most convincing win of the season as the Rams throttled previously fifth-ranked Parkview 47-7 on national television. Last week's Grayson win certainly stunned a lot of people with its 40-point margin of victory.
It came as they broke in new quarterback, 4-star transfer Jake Garcia, who came in off the bench for starter De'yon Cannon. It was Garcia's first game with the Rams since transferring from Valdosta, where he played in only one game before being ruled ineligible by the GHSA. He has been ruled eligible at Grayson and Coach Adam Carter says the Rams will continue with this two-man quarterback rotation tonight against the Broncos.
I am not sure that this Grayson team is quite as talented as the 2016 team that went 15-0 and won the state championship but they are close. For one thing, the Rams do not have the high-profile Power 5 offensive linemen they had in 2016, but they have more than enough to win a state title.
Brookwood could still be in the mix for a state title run as well, but I believe that will hinge on how soon Lonergan can return from injury. The Broncos offense is dependent in Lonergan's ability to sling it 50 times a game to a pair of Power 5 wide receivers in Sam Mbake and De'Nylon Morrissette. Can Brookwood "re-invent" itself for this one night? That might be hard to do.
Nevertheless, we should have a great game and I invite you to join us. Our coverage starts at 7 p.m. with "Recruiting 2020" and then our Game of the Week live from Brookwood Community Stadium in Snellville beginning at 7:30 p.m.
Now let's look at the top prospects playing for these two teams.
Grayson Rams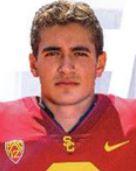 4-Star QB Jake Garcia
Committed to Southern Cal and ranked by the 247 Sports Composite as the nation's No. 4 Pro Style QB. Was just 4-for-11 passing for 180 yards in his debut for the Rams last Friday night, but he did throw for 322 yards in Valdosta's 28-25 season-opening win over Warner Robins. Coach Carter says Garcia has earned the respect of his teammates in a short period of time. But in my opinion a risky move for that delicate balance of team chemistry to add a new QB to the mix this late in the season.
4-Star DB Michael Daugherty
Daugherty is the No. 11 safety in the Class of 2023 and the No. 6 overall sophomore prospect in the state of Georgia and get this, the Rams are so deep he is not even listed among the starters on the depth chart. Carter says that is no big deal as he rotates in with Buffalo commit and senior Jibrahn Claude at free safety and plays a lot. LSU is considered his early leader among his 20 offers that also include both Georgia, Georgia Tech and Florida.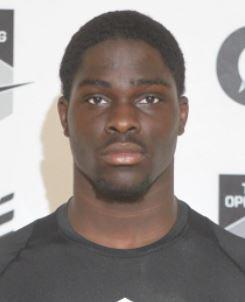 4-Star RB Phil Mafah
Quite honestly, the real story of the Grayson offense this season. He has been committed to Clemson for more than 14 months. Had a big game against Parkview last week and has rushed for 983 yards this season, an average of 140 per game, 9 yards per carry and has scored 15 TDs. As you will see tonight, Mafah is powerful at 6-1, 215, but what he is really improved upon this season is his breakaway speed. If he is not the best back in Georgia this season, he is perhaps having the best season of any running back.
3-Star DE Victoine Brown Committed to Louisville
The 6-4, 227-pound senior chose the Cardinals back in March over 38 other offers and get this he was recruited to Louisville by former McEachern star RB Norval McKenzie. Louisville Coach Scott Satterfield is doing what he did at App State and that is mine the state of Georgia for talent and in particular metro Atlanta. Brown is 6-4, 230-pounds and teamed with Georgia Tech commit Noah Collins, gives the Rams a formidable pair of long Power 5 defensive ends.
Brookwood Broncos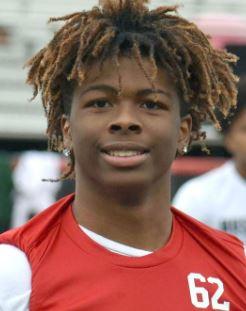 No. 9 Junior CB Marquis Groves-Killebrew Committed to Georgia
The 6-0, 180, 4-Star is a former Grayson Ram who transferred back to Brookwood after one season with the Rams, so it should be very interesting to see him go up against his former teammates. However, Groves-Killebrew grew up in the Brookwood program and his older brother Michael played corner for the Broncos' 2017 state semifinal team. He committed to Georgia in May over 32 other offers and says the Bulldogs have been recruiting him since the eighth grade. Potential NFL talent one day.
4-Star WR Sam Mbake: Leaders Georgia and Penn State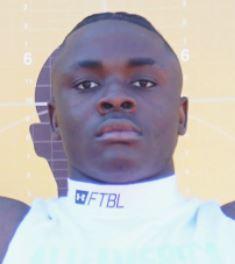 The 6-3, 205-pound junior WR has 25 offers, but calls the Bulldogs' offer his dream and says he grew-up watching Georgia stars like Todd Gurley. For the season, Mbake has 37 catches for 373 yards and 5 TDs. His family is from Cameroon. His mother is a teacher here in Georgia, but his father is back in their native country and is a preacher. He started his career at North Cobb  before transferring to IMG Academy. He returned to Atlanta during the pandemic and moved into the Brookwood district. Jones says Mbake has a Terrell Owens, Dez Bryant presence on the perimeter.
Dylan Lonergan Nation's No. 6 Sophomore QB
Again, hoping that we will get a chance to see this young man play. Lonergan has thrown 18 TDs and just 4 INT and is averaging right at 296 yards passing per game. The 4-star QB in the Class of 2023 already has nine offers. Won the starting job late in his freshman season. Truth be told probably a big reason Mbake and Morrissette ended-up at Brookwood. If you were a great WR, you would want a QB like that throwing to you too.
3-Star CB Andre Stewart Committed to Auburn
The 6-0, 169-pound junior committed to the Tigers before his sophomore season. He is the other half of the Broncos Power 5 tandem at cornerback. A little bit more of a "grinder" in the words of Jones but uber-talented just like Groves-Killebrew. He committed to Auburn well over a year ago but that has not kept other programs from pursing him and Arkansas became the latest to offer him just a couple weeks ago. Georgia Tech and Penn State are also among those to offer him, despite his verbal.
The Rest of the Best:
Grayson Rams
Daejon Reynolds – 6-2, 210, Senior – 247 Sports Composite 4-Star WR – Committed to Florida in February over 38 other offers including Georgia, Georgia Tech and Cincinnati. Likely out for the season with a knee injury.
Noah Collins – 6-3, 215, Senior – 247 Sports Composite 3-Star DE – Committed to Georgia Tech in May over 25 other offers including Notre Dame and Cincinnati
Jamal Haynes – 5-9, 175, Senior – 247 Sports Composite 3-Star ATH – Committed to Georgia Tech in January over Pitt, Purdue, and Maryland
Sebastian Sagar – 6-4, 215, Senior – 247 Sports Composite 3-Star OLB – Committed to Georgia Tech in July over 13 other offers including Miami and West Virginia
Jibrahn Claude – 5-11, 185, Senior – 247 Sports Composite 3-Star Safety – Committed to Buffalo in May over 7 other offers including Iowa State and UCF
Fernando Sanchez – 6-2, 212, Senior – 247 Sports Composite 3-Star DE – Committed to Central Michigan in August over 7 other offers including Arizona State and Maryland
Jaden Smith – 5-10, 170, Senior – Rivals 2-Star WR – Committed to Eastern Kentucky in August over 7 other overs including Tennessee and Kentucky
Marbu Franklin Neal – 6-1, 215, Senior OLB – Committed to Air Force over Army, Troy, and Buffalo
Mumu Bin-Wahad – 6-0, 180, Junior CB – Committed to Cincinnati October 29th over 6 other offers including Arkansas and Michigan State
Griffin Scroggs – 6-4, 300, Junior OG – Offered by Iowa State, Kansas, and Florida Atlantic
A.J. Lopez – 6-0, 160, Junior SAF – Offered by Duke, Florida Atlantic and Akron
Waltclaire Flynn – 6-2, 275, Freshman OT – Offered by Florida State
Tyler Rowe – 5-11, 175, Junior WR – Offered by Akron
Garrett Brophy – 6-1, 240, Senior OG – Committed to Johns Hopkins
Walker Williams – 6-4, 235, Senior OT – Offered by The Citadel and Southern.
Grady Bryant – 5-10, 195, Senior LB – Offered by Berry
Tyler Pugh – 5-10, 175, Senior DB – Committed to UT-Martin
Brookwood Broncos
De'Nylon Morrissette – 6-1, 200, Junior – 247 Sports Composite 3-Star WR – Alabama considered his leader among 18 offers
Trey Staley – 6-2, 200, Senior – 247 Sports Composite 3-Star OLB – Committed to Kansas in May over 4 other offers including Army and Troy
Ryan Young – 6-3, 295, Senior OG – Offered by Campbell, Charleston Southern and Marist
Jackson Schulz – 6-2, 240, Senior DE – Committed to Davidson.
Secondary Content
Bottom Content