Section Branding
Header Content
Recruiting 2020: No. 9 North Gwinnett at Collins Hill
Primary Content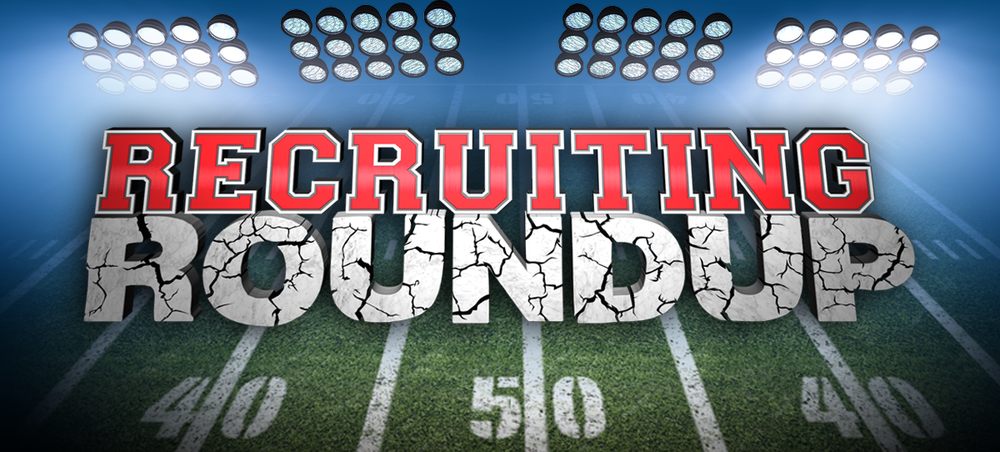 Wow, what a game we have for you tonight on GPB! Ninth-ranked, and in my opinion serious state championship contender, North Gwinnett against highly underrated Collins Hill. Not only will this game most likely decide the Region 8-7A Champion, but there will also be at least three, maybe four, future NFL players in this game.
There is no doubt in my mind that the Bulldogs are one of the top four teams in the state, even though we currently have them ranked ninth in our GPB Top 10. With the return of linebacker Barrett Carter from injury and cornerback Jordan Hancock opting back in after initially sitting out the first half of the season because of Covid-19, North Gwinnett is as good, and better than most in our Top 10.
Case in point, since getting those two players back, the Bulldogs have shut out two opponents that are either ranked in our Top 10 or have been -- North Cobb (16-0) and Mill Creek (31-0). In their last three games, including the 14-13 loss vs. Archer, North Gwinnett has surrendered a total of 86 yards. That is not 86 yards per game but 86 yards total. Against good, if not great teams!
If all that was not enough, Coach Bill Stewart is using Carter, Hancock and recent Kansas commit Jayson Gilliom on both sides of the ball. The result was the Bulldogs putting up 31 points on Mill Creek in their last game two weeks ago.
That leads me to Collins Hill. Although my GPB colleagues do not have Collins Hill ranked, I am a firm believer that the Eagles are a Top-10 team. I had Collins Hill No.7 on my GPB ballot this week. Among their five wins, the Eagles have beaten Rome, Alpharetta and Carrollton. Their only two losses have come against teams a combined 12-1, No.1 Grayson and No. 8 East Coweta.
Collins Hill was tied with the Rams 7-7 in the fourth quarter, before Grayson pulled away to win 28-7. And the Eagles' loss to the Pirates came in double overtime 24-17.
And get this, Collins Hill is loaded with junior stars without one senior on their offensive line. If not this year, then maybe next.
Here is a look at the top prospects to watch tonight:
North Gwinnett 4-Star Barrett Carter – Nation's No. 4 OLB – Committed to Clemson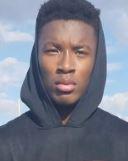 Carter committed to the Tigers in May over 56 other offers including Georgia and Alabama. Carter has been hampered by injuries this season and that was a big reason North Gwinnett lost two straight games after starting the season 3-0. But since he returned the Bulldogs have shut out their last two opponents North Cobb and Mill Creek. Even with the missed games Carter still has six TFL on the season and will be a factor on the offensive side of the ball as well where he will run, catch and even pass.
North Gwinnett 4-Star Jordan Hancock – Nation's No. 4 CB – Committed to Ohio State
Hancock committed to the Buckeyes back in July over 44 other offers including Georgia and Clemson. He originally opted out this season because of COVID-19, citing health concerns for his parents but has since changed his mind and made his season debut two Friday nights ago in North Gwinnett's 31-0 win over Mill Creek. Hancock had two tackles and one for loss in that win, plus three receptions on offense – and no exaggeration on my part – with he and a healthy Carter this team could win the state championship.
Collins Hill 5-Star Travis Hunter – Nation's No. 2 Junior CB – Committed to Florida State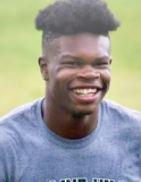 But he is so much more than all that. Hunter might be the single-most dynamic player you see on GPB this season. Not only is he the state's No. 1 ranked junior but he is the nation's overall No. 5 prospect in the Class of 2022. It gets better. He is lethal on offense. He is the state's top producing WR in 7A. Hunter has 65 catches for 775 receiving yards and 11 TD. He committed to Florida State in March (when he was still a sophomore) over 14 other offers including Georgia and Alabama. As T-O would say, bring your popcorn!
Collins Hill 4-Star Sam Horn – Nation's No. 4 Junior Pro Style QB
Tennessee is considered Horn's leader among 13 offers that includes Georgia Tech and Oklahoma State. Horn can sling it. He is averaged 236 passing yards per game – 1,651 total passing yards – completing 66 percent of his passes – 16 going for TD. He threw for 2,200 yards last season and 22 touchdowns, so that means he could pass 4,000 career passing yards Friday night and possibly go over 40 career TD passes in this game as well and that's basically halfway through his junior season. Coach Lenny Gregory says Horn reminds him of Ty Detmer, only with a stronger arm. Gregory should know. He was a teammate of the Heisman Trophy winner at BYU.
The Rest of the Best…
North Gwinnett
Bobby Ezzard – 6-1, 178, Senior – 3-Star WR – Committed to Liberty in August over Kentucky and Maryland. 17-217 yards receiving with 1 TD.
Jayson Gilliom – 6-2, 190, Senior Safety – Committed to Kansas Monday. Gilliom is playing CB and WR for the Bulldogs. He has 1 INT and 5 PBU.
Kayden McDonald – 6-3, 325, Sophomore DT – Offered by Georgia, Tennessee, and Michigan State. Absolute monster on defense. Leads Bulldogs DL with 40 total tackles, leads the team with 14 TFL and has eight of North Gwinnett's 47 sacks on the season.
Aaron Brebnor – 6-0, 180, Senior Safety – Offered by Army. Leads Bulldogs secondary with 31 total tackles, leads the team with 3 INT and has 6 TFL.
Seth Anderson – 6-0, 175, Senior WR – Offered by Army. Son of former NFL star wide receiver Flipper Anderson. Leads the Bulldogs with 20 catches for 222 yards and 2 TD.
Collins Hill
Jonathan Martin – 6-4, 300, Senior DT – Committed to UMass this summer over 7 offers including South Alabama, and Troy. Has 52 total tackles on the season from the nose tackle position with 10 TFL and 1 QB sack.
James Smith – 6-2, 255, Senior DE – Offered by Coastal Carolina and Akron. I did a double-take on his stats because they sound unreal, but they are not. Leads the Eagles with 93 total tackles, a whopping 29 TFL, 7 sacks and 16 QB hurries. Best stay out of his way!
Jaylen George – 6-2, 259, Junior DE – Offered by Akron. Also starts at LT for the Eagles.
So, make your plans to join us tonight on GPB. Our Football Friday in Georgia coverage starts at 7 p.m. with "Recruiting 2020." On tonight's show our Hannah Goodin talks with Prince Avenue 5-Star Brock Vandagriff, the nation's No. 2 dual threat QB committed to Georgia.
We update you on Paulding County 5-Star Smael Mondon, the nation's No. 1 OLB who has Georgia in his Top 5. He has set his announcement date for November 18. Also 4-Star Southern Cal commit, Jake Garcia, the nation's No. 4 Pro Style QB could make his debut for Grayson tonight.
Plus, three fresh candidates for our ever-popular segment "Make That Kid an Offer," and then we tee-it-up with No. 9 North Gwinnett at Collins Hill at 7:30 p.m. statewide on GPB-TV and worldwide on the GPB Sports App.
Folks, you cannot get much better than that!
Secondary Content
Bottom Content