Section Branding
Header Content
Recruiting 2020: No. 7 Cherokee at Roswell
Primary Content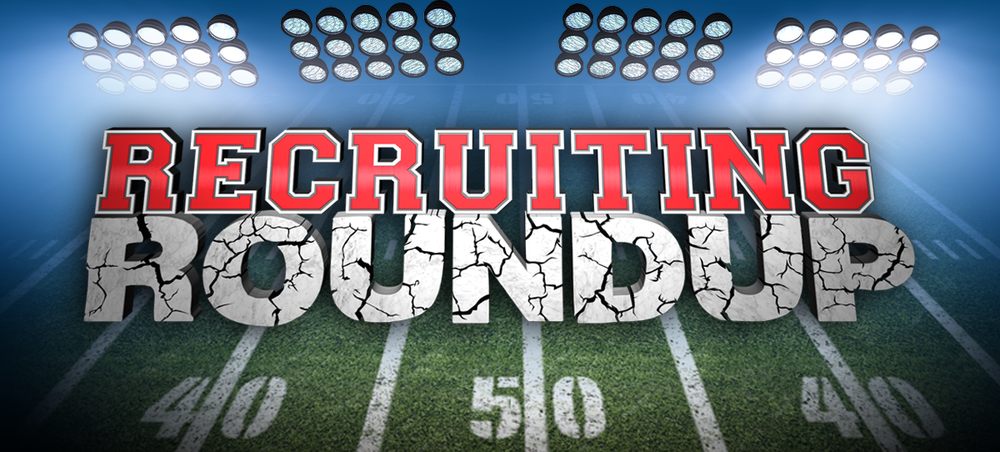 It is late October and we have got a battle of unbeatens for Football Friday in Georgia on GPB. Cannot get much better than that! Tonight, it is the seventh-ranked and 6-0 Cherokee Warriors playing at the 5-0 Roswell Hornets. Our coverage starts at 7 p.m. with "Recruiting 2020."
This game will not decide the Region 5-7A championship, but the winner can control its destiny, while the loser will face an uphill climb. Roswell has won four of its last five region titles. Cherokee has won one in its 65-year history and that was back in 2002.
The Warriors are 6-0 for the first time since 2007 while the Hornets are 5-0 for the first time since their back-to-back state finalists seasons in 2015 and 2016. Roswell leads the all-time series 17-3 but Cherokee stopped a five-game losing streak in the series with a 21-14 win last year.
But while all the history and tradition weigh heavily on the side of three-time state champion Roswell, do not sleep on the Warriors. In his ninth season, Coach Josh Shaw has built a region championship contender, with a very strong junior class, that might be even better in 2021.
So, let us look at the top prospects playing in tonight's game on GPB.
Cherokee Warriors
3-Star RB Keith Adams of Cherokee Offered by Georgia Southern and Middle Tennessee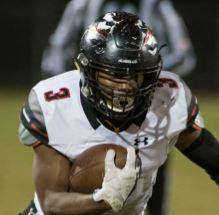 The 5-10, 200-pound, junior has rushed for 740 yards in the Warriors' first six games, averaging 123 rushing yards per game and 6.5 yards per carry. Adams has scored seven TDs and had four 100+ yards rushing games. Shaw says Adams is the most physical back that he has ever been around, almost to a fault, often preferring to run over opponents than around them. Adams is a chip off the old block…or should we say blocks. His dad Keith starred at Westlake, went on to Clemson where he was 1999 ACC Defensive Player of the Year and is one of the program's all-time greats, a Tigers Hall of Famer, who also played seven seasons in NFL. His grandfather Julius was a star defensive lineman in the NFL and played 15 seasons with the New England Patriots. So, you might say football is an Adams Family affair.
Cherokee Dual Threat Junior QB A.J. Swann offered by Troy and Iowa State.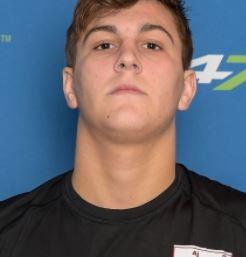 The 6-1, 194-pound, junior has thrown for 1,085 yards with 12 TD and 5 INT while completing 53-percent of his passes. Swann is averaging 181 yards passing per game. While Swann has only two offers right now, he is starting to draw interest from several Power 5 programs. Shaw says having Swann at QB is like having Offensive Coordinator Justin Pearce on the field.
Nason Simmons - 6-6, 280-pound, senior offensive tackle. Simmons has seven offers including Mississippi State, Wake Forest, and Vanderbilt.
Braesen Parker - 5-11, 205-pound, senior linebacker. Parker has been offered by Berry, Reinhardt, Rhodes, and Sewanee.
Austin Trimble - 5-10, 165-pound, senior cornerback. Trimble has been offered by Marist, Berry and Reinhardt.
Riley Lyons - 6-3, 170-pound, senior cornerback. Lyons has been offered by Berry, Reinhardt, and Maryville.
Roswell Hornets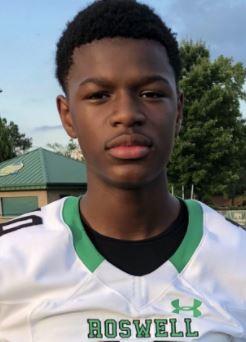 3-Star WR Michael Fitzgerald Committed to UMass
The 6-5, 200-pound, senior committed to UMass in June over three other offers. Fitzgerald has 15 catches for 296 yards and four touchdowns. He is averaging 74 receiving yards per game and close to 20 yards per catch. He is a two-sport athlete and plays hoops for the Hornets. Fitzgerald committed to the Minutemen, although he has not been able to visit the campus because of Covid-19. He was playing QB on the JV team several years ago, when Coach Chris Prewett says they decided to try him at wide receiver. He did not know the routes, so they told him to just go run and catch the ball. He scored two touchdowns that game and has been at WR ever since.
3-Star Athlete Marquis Willis drawing interest from Illinois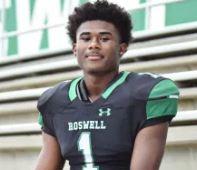 The 6-2, 187-pound, senior is the younger brother of former Roswell star quarterback Malik Willis, who led the Hornets to the state final, originally signed with Auburn and is now starring for 5-0 Liberty. Willis is Roswell's leading receiver with 27 catches for 467 yards and four TDs. He is averaging 93 receiving yards per game and 17 yards per catch. Prewett says he feels Willis recruitment was really hurt by the COVID-19 shutdown in the spring, a time when coaches traditionally do a lot of evaluation. He believes his senior video will be invaluable. So far Willis is creating a lot of it.
Corey Robinson – 6-5, 275-pound, senior. Robinson is a 3-Star OT with 13 offers including Coastal Carolina and Liberty.
Anietie Ntekop - 6-4, 260-pound, senior OT. Ntekop has been offered by Liberty.
So, make your plans to join us tonight on GPB. Our Football Fridays in Georgia coverage starts at 7 p.m. with "Recruiting 2020." On tonight's show our Hannah Goodin talks to the nation's No. 2 OT Amarius Mims, who just last week committed to Georgia. We will preview 5-star Brock Vandagriff's big game as No. 3 Prince Avenue hosts No.1 Athens Academy. Vandagriff is the nation's second-ranked dual threat quarterback and committed to the Bulldogs. Plus, we will have news of 4-star QB and Southern Cal commit Jake Garcia's transfer from 6A No. 2 Valdosta to 7A No.1 Grayson.
All of that is just the appetizer to the main course as the Cherokee Warriors play at the Roswell Hornets starting at 7:30 p.m. We hope you will make us a big part of your Friday night!
Secondary Content
Bottom Content