Section Branding
Header Content
Recruiting 2020: Newton at No. 5 Parkview
Primary Content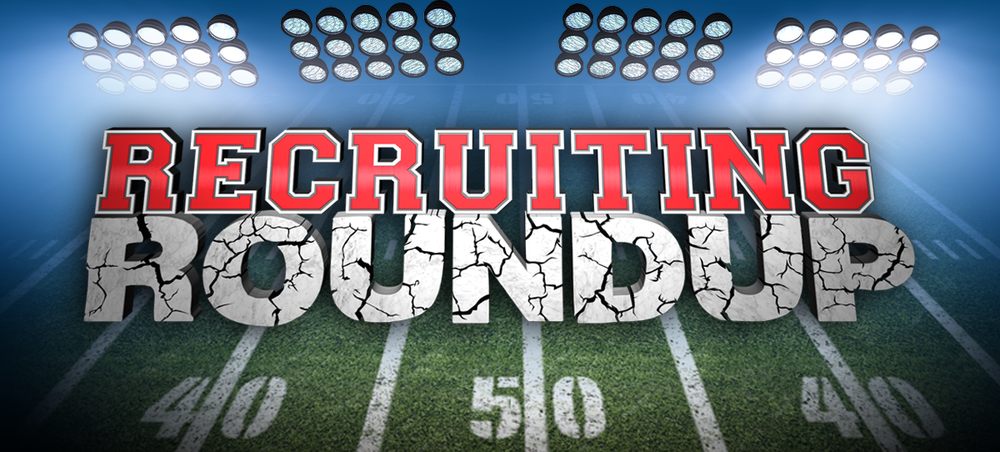 Want to start a vigorous debate among high school football fans in the state of Georgia? Begin a conversation about what is the toughest region in GHSA. I am not about to go down that road, but I do submit Region 4-7A as Exhibit A.
Three of the region's five teams are ranked in our GPB Sports Class 7A Top 10: No. 1 Grayson, No. 4 Brookwood, and No. 5 Parkview. Throw-in 4-1 South Gwinnett and a 2-2 Newton team that has made the playoffs eight straight years and do the math. Easy to see that a pretty good team will be left out of the state playoffs since only the top four teams qualify for a postseason berth.
So that is the backdrop tonight as the Region 4 opener between Newton and Parkview steps into the Football Fridays in Georgia spotlight this evening from The Big Orange Jungle. Our coverage starts on GPB at 7 p.m. with "Recruiting 2020," followed by the Rams vs. Panthers 30 minutes later.
These two teams have played 11 times over the last 40 years, with the most recent meeting in the first round of the 2017 playoffs when Parkview beat Newton 42-35 in overtime. Now the teams are in the same league for the first time since 1995 and with only four region games, in a region stacked with talent, the stakes are high for this region opener.
Parkview is 4-1 after going 12-2 last season reaching the state semifinals before losing to eventual state champion Marietta. Here in 2020, the Panthers had their Corky Kell Classic season opener at Mill Creek canceled three days before because of COVID-19 making Parkview the first of many teams to go through that so far this season.
Since then the Panthers have won three straight, including a "revenge" 50-28 win over the aforementioned Blue Devils with their lone loss a 21-0 setback to then No. 2 North Gwinnett. Coach Eric Godfree says that loss "was good for his team" because it exposed some problems that they have been able to correct.
Newton knows all about the shutdown. Its scheduled opener against Woodward Academy was erased and Coach Camiel Grant says they were together "as a team" for only two weeks when Newton beat Alcovy 27-0 in their rescheduled season opener.
The Rams feel they should probably be 3-1 but lost an 8-7 heartbreaker to McEachern two weeks ago. The Indians scored a late touchdown and two-point conversation to take the lead. Newton engineered a two-minute drive but star Nyland Green (more on him below) dropped a potential game-winning touchdown, followed by the Rams missing a 31-yard game-winning field goal attempt.
So, I'm really excited about tonight's game.
Here is a look at the top prospects to watch for both teams.
Newton Rams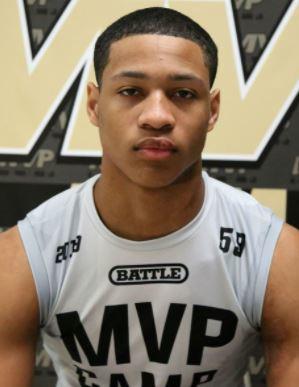 Nyland Green – 6-2, 183, Senior. 247 Sports 4-Star. No. 2 CB in the nation. No. 3 prospect in Georgia with 32 offers. Georgia, Clemson, Auburn, Tennessee and LSU are his Top 5. Nyland is a rather eclectic young man who likes to eat handfuls of Skittles before every game, brings his Chucky doll to every game and does a back flip before his team runs through the banner. Green is the Rams leading receiver with six catches for 137 yards and three touchdowns and quite frankly does not have a lot of great defensive stats because teams do not throw to his side of the field. He says he probably will not make and announce his college decision until sometime in November.
Justin Benton – 6-3, 245, Sophomore. 247 Sports 4-Star. No. 10 DE in the nation in the Class of 2023. Benton is the son of former Georgia Bulldogs LB Phillip Benton who played in the early 90s. He has 14 offers and to no one's surprise, his dad's alma mater is considered his leader. Benton had nine sacks and 76 total tackles last year as a freshman. This year as a sophomore he leads the Rams in tackling and has four sacks in four games with five TFL. While Benton is playing DE right now, he might grow into an interior defensive lineman in the future.
Elijah Zollicoffer – 6-6, 320, Junior. 247 Sports Composite 3-Star DT. Eight offers including Georgia Tech, Florida and Auburn. Also plays OT the position Grant believes he will play in college.
Darius Green – 6-0, 190, Senior. 247 Sports Composite 3-Star SAF. Committed to Minnesota in May over 11 other offers.
Olan Robinson – 6-1, 220, Sophomore ILB. Offered by Tennessee
Parkview Panthers
Cody Brown – 6-0, 227, Senior. 247 Sports Composite 4-Star. No. 9 RB in the nation. Committed to Tennessee in May over 15 other offers. Brown has rushed for 710 yards in the Panthers first 5 games scoring 6 TD and averaging 9.2 yard per carry. Cody told our Hannah Goodin a couple of weeks ago that the Vols really moved to the front during the pandemic by staying in close contact. He added that when he pulled up to Neyland Stadium there on the Tennessee River he had the feeling that the Vols were the right choice.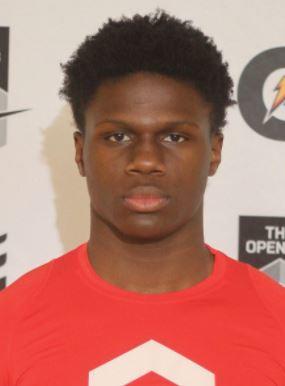 Quincy Bryant – 6-0, 195, Senior. 247 Sports Composite 3-Star CB. Committed to Wake Forest in May over 16 other offers. Bryant will likely play safety for the Demon Deacons but plays Spur for Parkview. Earned first-team All-Region 7-7A honors last season as a junior. Bryant is the Panthers leading tackler this season with a sack and five TFL in Parkview's first five games.
Jared Brown – 6-0, 175, Senior. 247 Sports 3-Star CB. Committed to Coastal Carolina in August over 10 other offers where he will likely play WR. He is the Panthers leading receiver.
Ronnie Hamrick – 6-0, 175, Senior. 247 Sports Composite 3-Star CB. Committed to Central Florida in May over six other offers. Plays safety for the Panthers.
Bryce Fleetwood – 6-3, 185, Senior. 247 Sports Composite 3-Star WR. Five offers including Tennessee, Virginia and Kansas
Tyler Curtis – 6-1, 225, Senior. 247 Sports 3-Star RB. Offered by Kent State, Akron and Savannah State.
Colin Houck – 6-1, 165, Sophomore Pro-Style QB. Offered by Florida State.
David Patterson – 6-3, 230, Senior DE. Offered by Georgia State, FAU, South Alabama and Kent State.
Jackson Walls – 6-3, 296, Senior OT. Drawing interest from Kentucky.
So, this one should be a lot of fun. We invite you to join us for Football Friday in Georgia tonight on GPB. Coverage starts at 7 p.m.
Secondary Content
Bottom Content