Section Branding
Header Content
Recruiting 2020: No. 1 Cedar Grove at No. 5 Milton
Primary Content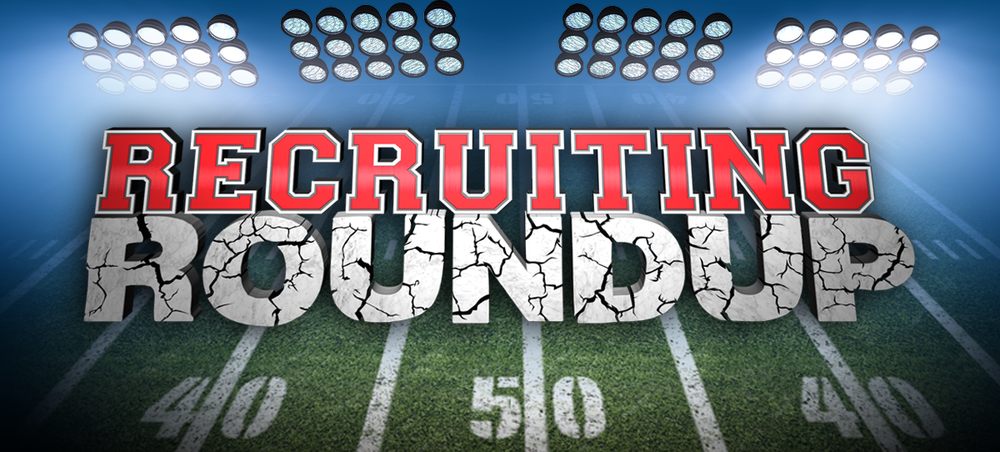 What a way to start our 20-game GPB Sports Football Fridays In Georgia schedule! In this season like no other, we kickoff our weekly slate tonight with 3A's top-ranked Cedar Grove playing at 7A's fifth-ranked Milton. Coverage starts at 7 p.m. with the debut of our brand-new show Recruiting 2020, followed by the Saints at the Eagles.
Over the last five years Cedar Grove has emerged as one of the top programs in the state and THE top program in GHSA 3A. The Saints have won the last two state championships in that classification and three of the last four. Over that five-year stretch, Cedar Grove has made it as far as the state semifinals each season.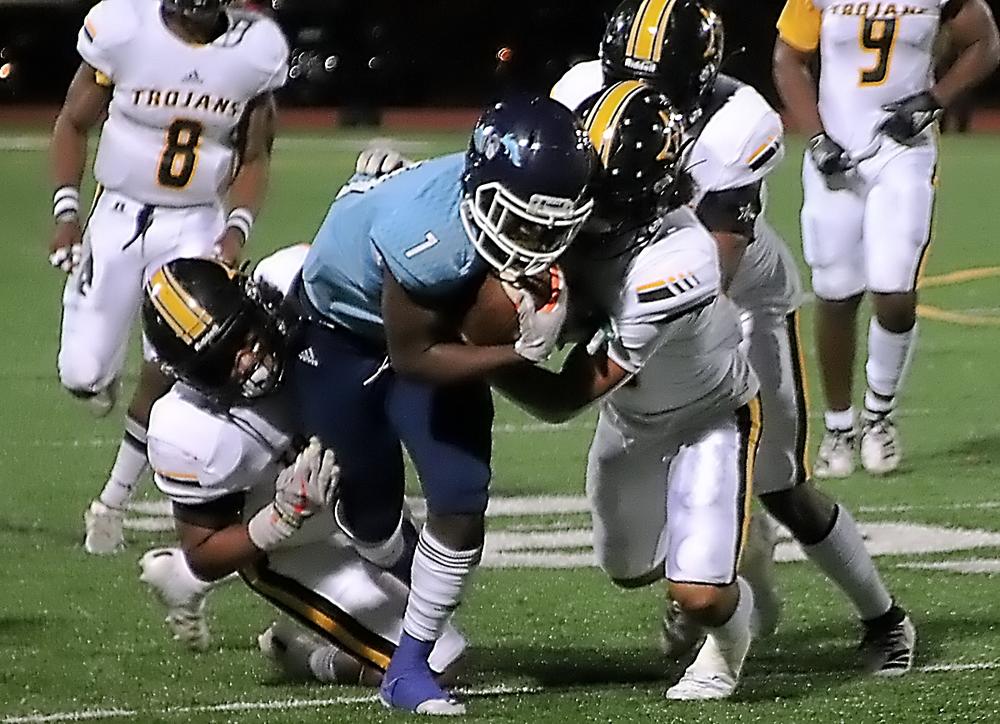 It has been an extraordinary ascension for the Saints program. Prior to this recent run, Cedar Grove had won only three region titles in its first 41 seasons. But under Coach Jimmy Smith, the Saints rose to power and have continued that under Coach Miguel Patrick who was promoted from defensive coordinator when Smith left for the college ranks. Smith is now the running backs coach at Arkansas.
You can pretty much say all those same things for the Milton football program, which experienced little success before Coach Adam Clack arrived on the scene four years ago. In 2018, the Eagles won their first state championship in its 69-year history. Milton has won three region titles in the last six years after winning one prior to that dating back to 1950, and the Eagles have gone 8-4 in the state playoffs in those six seasons after going 0-10 in the current playoff era before that.
This will be the season opener for Cedar Grove because DeKalb County delayed the start of its programs' seasons until this weekend. Milton is already 2-0 with a 29-0 shutout of John's Creek and a convincing 43-18 win over 4A's 10th-ranked Hapeville Charter.
This is a dream game for college football coaches. There are 12 players on these two teams that have offers from Power-Five Conference programs.
Perhaps the most intriguing of all those is Eagles defensive end L.T. Overton. The 6-5, 243-pounder is 247 Sports' No. 1 rated sophomore in the entire nation. Even though he has played only 27 snaps over the first two games, Overton has already recorded six quarterback sacks, four QB hurries and three forced fumbles. Overton played in Alabama last season before transferring to Milton after the season. As a ninth grader he was also a starter on the varsity basketball team that reached the 7A State Final Four.
Coach Clack believes he could earn a college basketball scholarship if he wanted to but says Overton's goals are to dominate in college football and one day play in the NFL. Clack adds that Overton could easily grow to 6-foot-8 and be "Jadaveon Clowney" size. Overton already has 13 offers including Georgia, Georgia Tech, Alabama and Oklahoma.
On the offensive side of the ball, the Eagles boast 3-star running back Jordan McDonald who has 18 offers including Georgia Tech, LSU and Tennessee. McDonald is averaging 118.5 yards per game and has scored four touchdowns. Clack believes McDonald is the most underrated back in the state and compared his style to that of former Alabama Heisman Trophy winner and current Tennessee Titan Derrick Henry.
Like Milton, the talent strength of this Cedar Grove team is in its junior class and perhaps even scarier for the rest of the state's 3A teams, Patrick believes his sophomore class could be just as good if not better.
To that point Saints mike linebacker Raul "Po-Po" Aguire leads the team's defense and is 247 Sports No. 2 sophomore inside linebacker in the nation. Aguire has four offers from Georgia, Auburn, Tennessee and Arkansas. Coach Patrick calls Aguire a bruiser who fills the gaps with speed and power.
On the offensive side of the ball, Cedar Grove will be without its highest-rated recruit tonight. Four-Star wide receiver Janiran Bonner will miss the first couple of weeks of the season because of injury after catching 30 passes and scoring nine touchdowns last year as a junior.
With three-year starter and three-star Eastern Michigan commit Austin Smith at QB, the Saints will still throw the ball plenty but will also count heavily on Rivals 4-Star junior RB Rashod Dubinion. After backing-up DeKalb County leading rusher Chavon Wright (1,826 yards, 22 TD) last season, Dubinion enters 2020 as the Saints lead back. He has 17 offers including Georgia, Florida, Auburn and Kentucky. Coach Patrick compared his style to current New Orleans Saints and former Norcross HS and Tennessee star Alvin Kamara.
Here is a comprehensive list of the prospects for these two teams:
Cedar Grove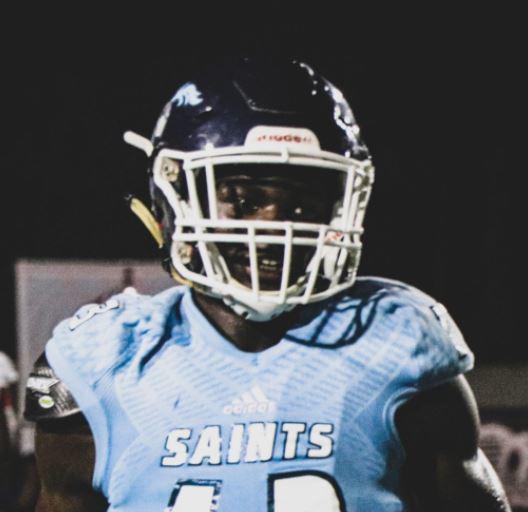 Janiran Bonner – 6-1, 193, Jr – 247 Sports Composite 4-Star - #19 WR in the nation – 19 offers with Auburn considered his leader including Georgia, Oklahoma
Christen Miller – 6-5, 285, Jr – 247 Sports 4-Star - #9 DT in the nation – 13 offers including Georgia, GT, Florida and LSU
Raul Aguirre – 6-2, 215, So – 247 Sports 4-Star - #2 ILB in the nation – 4 offers Georgia, Auburn, Tennessee and Arkansas
Rashod Dubinion – 5-10, 173, Jr – Rivals 4-Star RB – 17 offers including Florida, Auburn and Kentucky
Jordan Grier – 6-0, 185, Sr – 247 Sports Composite 3-Star Safety – Committed to Indiana in July over 22 other offers
Austin Smith – 6-1, 192, Sr – 247 Sports Composite 3-Star dual threat QB – Committed to Eastern Michigan over 14 other offers
Langston White – 5-11, 188, Sr – Rivals 3-Star RB - 22 offers including Missouri, Michigan State and Stanford
Christian Anderson – 6-6, 270, Sr – Offensive Tackle – Committed to Chattanooga this week over 5 other offers
Kayin Lee – 6-0, 160, So – CB – 5 offers including Auburn and Tennessee
Keon Watson – 6-4, 323, Sr – Offensive Guard – Offered by Tennessee State
Milton
L.T. Overton – 6-5, 243, So – 247 Sports 4-Star DE - #1 overall sophomore in the nation – 13 offers including Georgia, GT, Alabama and Oklahoma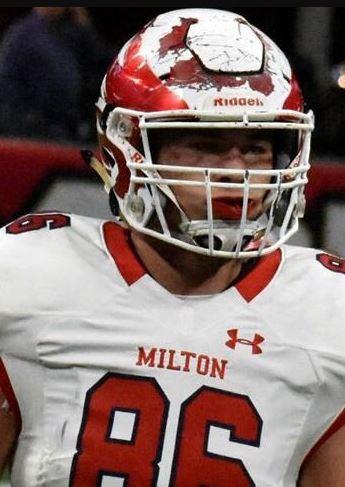 Jack Nickel – 6-4, 230, Jr – 247 Sports Composite 3-Star - #15 TE in the nation – Committed to Notre Dame in July over 27 other offers
Jordan McDonald – 6-0, 215, Jr – 247 Sports Composite 3-Star RB – 18 offers including Georgia Tech, LSU and Tennessee
Cameron Dye – 6-4, 265, Sr – Rivals 3-Star OT – 12 offers including Baylor, USF, Coastal Carolina and Liberty
Devin Farrell – 6-0, 162, Jr – Rivals 3-Star dual threat QB – 6 offers including Georgia Tech, Duke and Wake Forest
So, this one is going to be fun. Remember to join us at 7 p.m. for the debut of Recruiting 2020 followed by our Game of the Week No. 1 Cedar Grove at No. 5 Milton. Football Fridays In Georgia just got bigger!
Secondary Content
Bottom Content