Section Branding
Header Content
GHSA Investigates Transfer Of Valdosta Quarterback
Primary Content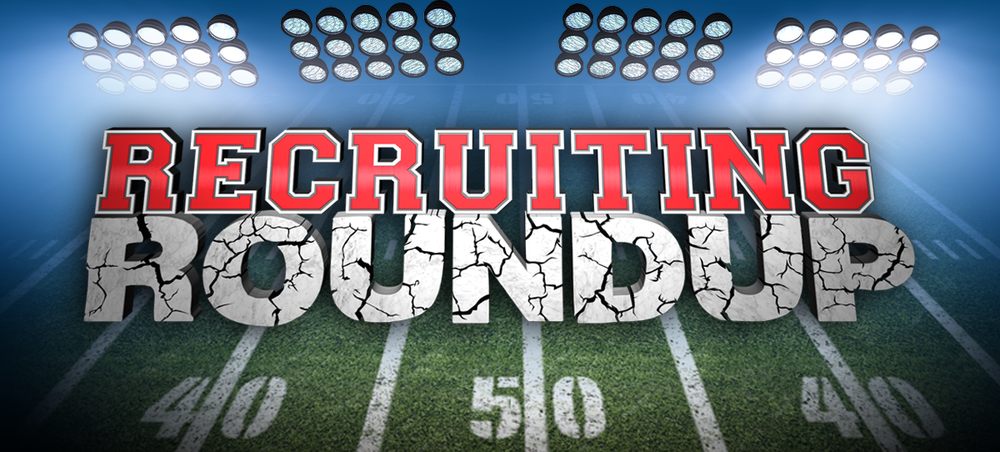 The Georgia High School Association is reportedly looking into the transfer of 4-star Valdosta quarterback Jake Garcia. The nation's fourth-rated pro-style QB in the 247 Sports Composite rankings who is committed to Southern Cal did not play in the No.1 Wildcats 45-7 win over Class 4A No. 7 Bainbridge last Friday night.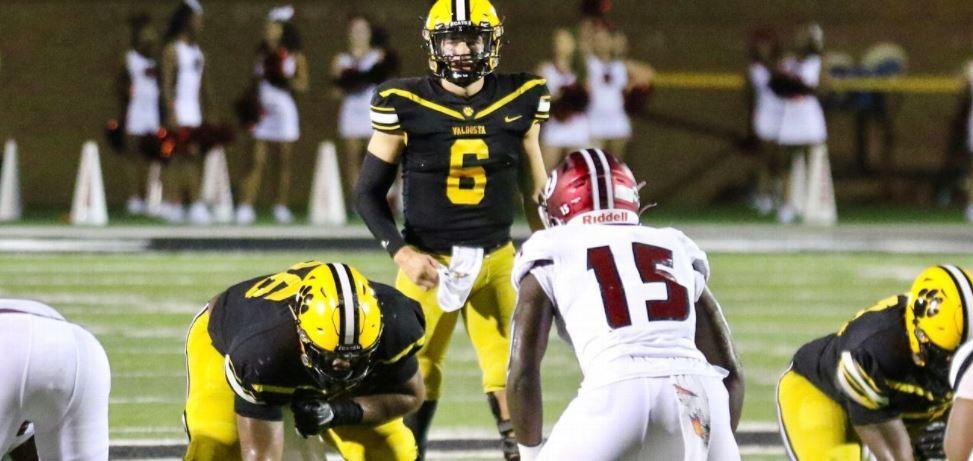 This after Garcia threw for 322 yards in Valdosta's dramatic, last-second, 28-25 season-opening win over No. 2 and three-time consecutive 5A State Finalist Warner Robins. Coach Rush Propst says Garcia's absence in last Friday's game had nothing to do with the GHSA's investigation and that instead the star signal caller was sidelined with a lower-leg injury.
ESPN's Mark Schlabach reported this week that Garcia's parents ended their marriage in order to meet the GHSA's eligibility requires. The governing body's bylaws state there must be a "simultaneous move (by the transfer student) with the entire parental unit" into a school district for the player to be immediately eligible.
The star quarterback moved from Southern California to Valdosta along with his dad after the high school football season in that state was delayed until spring because of Covid-19. Apparently, Garcia's mother did not make the move. Garcia plans to enroll at USC this coming January thus necessitating a move to another state in order to have a senior high school season before enrolling in college early.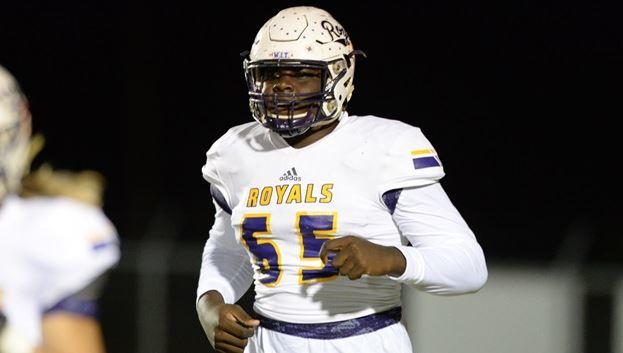 Announcement Day For No. 1 Mims Drawing Near
Monday we will find out where 4-star and No. 14 ranked wide receiver Deion Colzie has decided to attend college. As we told you in last week's blog, the Athens Academy star reportedly will make his announcement Sept. 28 and Florida, Notre Dame and Tennessee are considered the leading candidates although many believe Georgia and Alabama could still be in the mix. Colzie was committed to the Fighting Irish until this past spring.
Now the countdown is on for the No. 1 recruit in the state and that is massive, 5-star Bleckley County offensive tackle Amarius Mims. The 6-foot-7, 315-pound senior is the second-ranked offensive tackle in the nation and the No. 6 overall prospect in the 247 Sports Composite. He plans to make his announcement Oct. 14.
Of course, everything he does becomes instant fodder for speculation about what program he will choose, and Auburn certainly got a huge bump on the rumor mill when Mims took a visit to The Plains this past weekend. Adding fuel to that Auburn fire, Mims says he plans on visiting the Tigers again before he makes his decision. Mims also tells that he will visit Georgia, Tennessee, Alabama and Florida State before the big day, and he has been to those schools' multiple times during the recruiting process. Officially Mims' top-six consists of the Bulldogs, Vols, Crimson Tide, Seminoles, Tigers and Oklahoma Sooners.
Chief Finds a New Home
Florida Gators 4-star commit Chief Borders is getting to play this season after all. The nation's 20th-ranked outside linebacker was initially ruled ineligible by the GHSA after transferring from McEachern to Carrollton. Borders' family hired legal counsel and now the star OLB is playing at 2018 Class 2A champion Heard County. Borders made an immediate impact in first game, the Braves' 35-20 win over Manchester last Friday night, recording 10 tackles, 2 TFL and a quarterback sack.
Ware County Star Mincey Commits to Vandy
Gators 6-1, 205-pound middle linebacker Michael Mincey has decided to play his college football with the Commodores. Mincey chose Vanderbilt over eight other offers including South Carolina, Kentucky and Mississippi State.
Named Preseason First Team All-State by the Atlanta Journal-Constitution, Mincey committed having not yet visited the Nashville campus. He and his mother plan to change that during a Ware County bye week this season. Mincey was recruited by former Georgia Tech star and college head coach Ted Roof who is now Vandy's defensive coordinator.
Game Week is Nearly Here
So happy that we are finally able to say that. Be sure to join us next Friday night, Oct. 2 when GPB kicks off it's 20-game, 2020 Football Fridays in Georgia schedule as the eighth-ranked and 2018 Class 7A champion Milton Eagles play host to the No. 1 ranked and two-time defending, and three-times-in-four years Class 3A champion Cedar Grove Saints. What a way for us to get started! Not only an incredible inter-classification showdown but also a game loaded with prized prospects, including the No.1 ranked sophomore in the nation! But more about that in next week's blog.
Also, make sure to make your plans to join us every Friday at 7 p.m. for our brand-new show Recruiting 2020 with Hannah Goodin, Jon Nelson and me. We will have all the top recruiting news around the state, highlight the biggest games, interview the top players and get you ready for our GPB Game of the Week.
Football Fridays in Georgia are about to get bigger!
Secondary Content
Bottom Content