Section Branding
Header Content
Countdown Starts For Athens Academy Prospect Colzie
Primary Content
While it is true there are more college football prospects playing in GHSA Class 7A, big-time recruits are in no way exclusive to the state's higher classifications. Just last week we highlighted the nationally televised quarterback battle between Prince Avenue Christian senior 5-star Brock Vandagriff and Rabun County junior 5-star Gunner Stockton.
 
Now this week we lead off our recruiting blog with news on Athens Academy 4-star Deion Colzie. The Spartans' wide receiver is the No. 14 ranked senior wideout in the country and is now just 10 days away from making his college commitment announcement.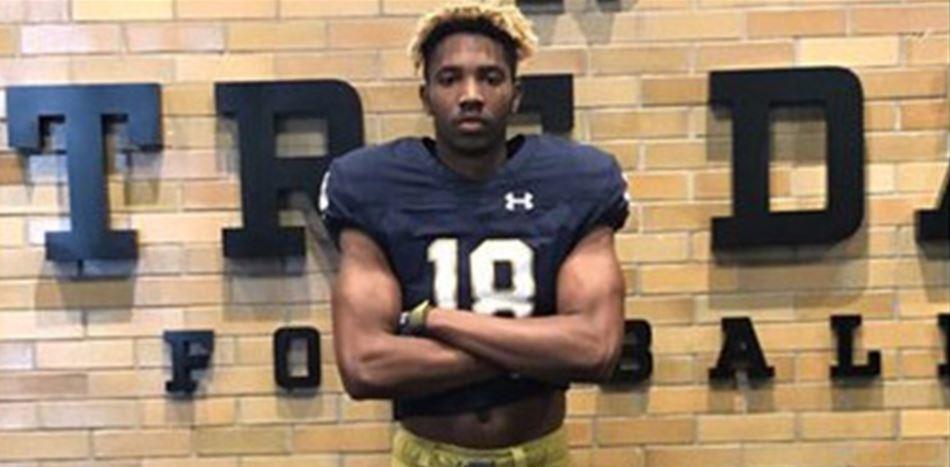 The 6-foot-4, 193-pound star will reportedly choose between three teams that have emerged as his leaders, Florida, Notre Dame and Tennessee, although hometown Georgia and Alabama are still considered to be in the mix among his 19 total offers. His former Athens Academy teammate, RB Len'Neth Whitehead is now with the Vols. Colzie originally committed to Notre Dame last October but decommitted from the Fightin' Irish in March.
Tri-Cities Star Pushes Back Decision Date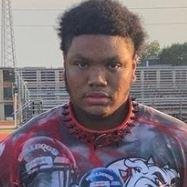 Meantime Tri-Cities 3-star defensive tackle Cameron Ball was scheduled to make his announcement on his father's birthday this coming Tuesday. However, it appears the 6-5, 300-lbs senior has changed his mind and pushed back his announcement date.
The 247 Sports Crystal Ball predicts Ball will choose Arkansas over hometown Georgia Tech. His top five also includes Illinois, Arizona State and Tennessee among his 41 total offers. Tri-Cities is scheduled to open its season Saturday against North Clayton. Ball had 56 tackles and six quarterback sacks last season as a junior.
Juniors Emerging from the Shadow of COVID-19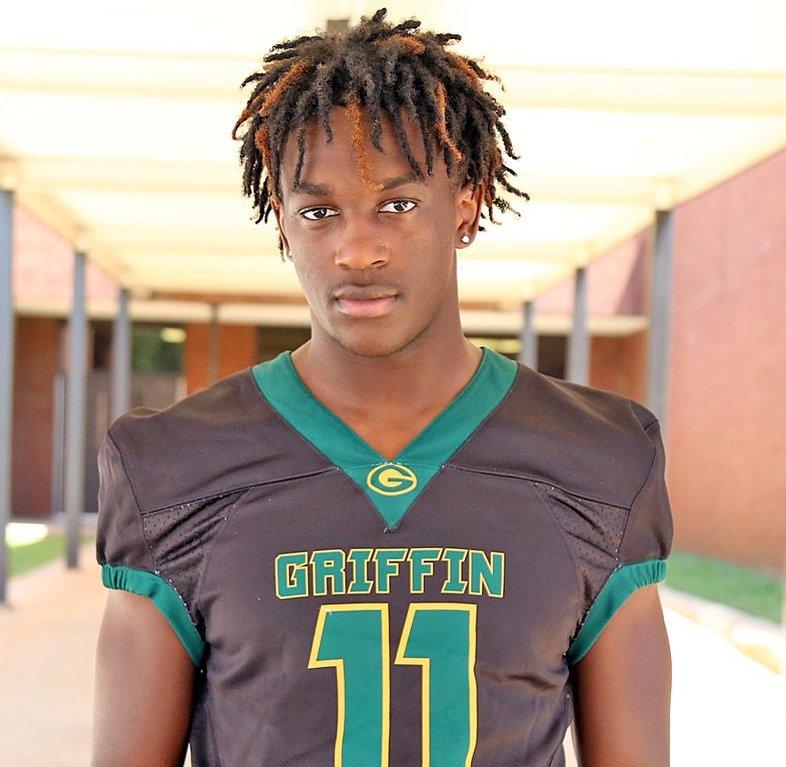 Five quarterback sacks in the first two games of the season will grab a coach's attention. Perhaps we should rephrase that … coaches' attention. In the last 10 days, Griffin outside linebacker Donovan Westmoreland has picked up nine offers. In order, Akron, Georgia Tech, Maryland, Tennessee, Mississippi State, Illinois, Syracuse, Troy and most recently the Georgia Bulldogs. The 6-2, 195-pound junior is not even rated yet in the 247 Sports Composite. That will likely change … very soon. Much like West Forsyth tight end Oscar Delp who we wrote about last week and has now picked-up 10 offers since his televised performance in the Corky Kell Classic, Westmoreland is a junior who's recruitment was obscured by COVID-19 in the spring as campuses were shut down during what is typically a big recruiting period. Their recruitments are now exploding now that high school football has returned.
You can count Hillgrove junior safety Emory Floyd on that list as well. The 6-2, 165-pounder, who is also a track star for the Hawks with a 10.5 second time in the 100-meters, picked up his first three college football offers two Wednesdays ago, and they were big ones. Georgia, Tennessee and Minnesota all stepped up to the plate on the same day and like Westmoreland and Delp, he has not even been rated yet by the 247 Sports Composite.
Relive the Excitement of 2019 GHSA Class 5A Final
While we await the kickoff of our 2020 Football Fridays in Georgia schedule two Friday nights from now, GPB Sports will entertain you tonight with an encore presentation of the Buford Wolves' thrilling 17-14 overtime win over Warner Robins last December. This will give you a great chance to see Demon's star Ahmad Walker who my buddy Rusty Mansell of 247 Sports called the most underrated player in Georgia. The 3-star inside linebacker who committed to Liberty in July was an absolute monster in that final with two quarterback sacks and three tackles-for-loss. You will also get a chance to see Buford 3-star running back Gabe Ervin, who committed to Nebraska in June. And aside from all that, it was just a great game so hope you enjoy it again!
Big Announcement
Football Fridays in Georgia are about to get bigger. GPB Sports will kick off it's all-new recruiting show on Oct. 2 at 7 p.m. The studio show featuring the top high school football recruits in the state will be hosted by Jon Nelson, Hannah Goodin and me. The 30-minute show will precede our Game of the Week every Friday night leading all the way up to National Signing Day and beyond. Really looking forward to that!
And … and … still not ready to tell you were our first game will be. But that announcement is coming soon too so hang tight.
Secondary Content
Bottom Content