Section Branding
Header Content
QB Showdown Puts National Focus On Tiny Tiger, Ga.
Primary Content
If asked, how many of you could point out Tiger, Ga., on a map? Full confession, I could find it, but I would have to search. Funny because Tiger will be the epicenter of college football recruiting tonight as Class 2A's No. 2 Rabun County plays host to Class A Private's No. 3 Prince Avenue Christian before a national television audience on ESPN.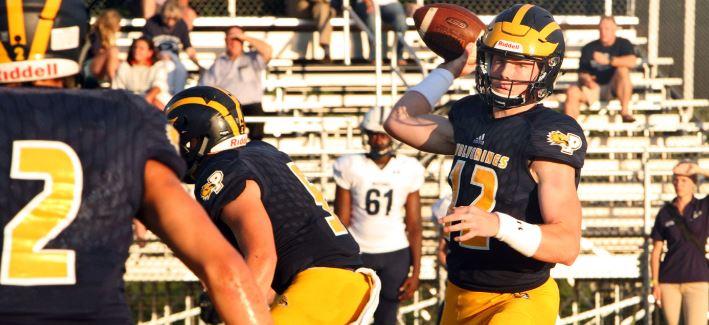 How could this be? Easy. Two of the top high school quarterbacks in the nation play for these two small GHSA football teams.
Prince Avenue's Brock Vandagriff is a consensus five-star committed to play for his hometown team, the Georgia Bulldogs. He is the nation's No. 2-ranked dual threat senior quarterback in the 247 Sports Composite rankings. 
Rabun County's Gunner Stockton is also a consensus five-star and the nation's No. 1 junior dual threat QB in those same rankings. He committed to South Carolina this summer where he will play for former Bulldogs Will Muschamp (Gamecocks head coach) and Mike Bobo (offensive coordinator). 
His commitment to Carolina was not considered a stretch. Stockton's high school coach is Jaybo Shaw. Jaybo's brother is Connor, who was one of the most popular and successful Gamecocks quarterbacks in recent history.
This promises to be an incredible game between two quarterbacks who can put on a show. Vandagriff has passed for more than 5,800 yards the last two-plus seasons with 59 touchdowns through the air. As a sophomore he rushed for just over 1,000 yards and 23 TDs on the ground. While a broken fibula slowed his running game last year, he averaged 308 yards passing per game as a junior with only three interceptions.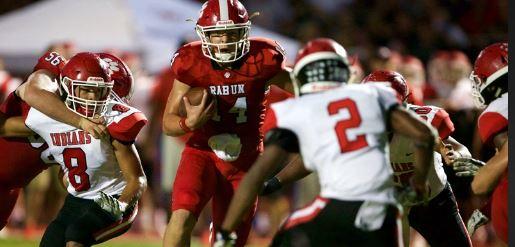 Stockton has thrown for more than 6,500 yards in his career, more than 80 touchdowns in the air, 1,900-plus yards running the ball, and more than 35 rushing scores.
It is anybody's guess as to how many points will be needed to win this game.
West Forsyth player gets scholarship offers from TV
As we are all painfully aware, Covid-19 has impacted our lives in ways we could never imagine. College football recruiting is no exception. Springtime is usually a very busy time. College coaches can get away from campus and watch high school players participating in spring practice.
One of the reasons this time is so productive is, there are no games being played. College colleges do not have to worry about getting ready for games, nor do high school coaches and players. This gives college coaches a chance to really evaluate high school players and talk to their coaches without the pressure of the season schedule interfering. 
So, as you might imagine, many players have entered this season still pretty much off the recruiting radar. College coaches simply have not had the chance to evaluate them yet.
That is one of the reasons last Wednesday night's 42-6 win for West Forsyth over Mays in the Corky Kell Classic was so special. Wolverines tight end Oscar Delp found out the power of television exposure. The 6-foot-5, 220-pound junior had three catches in the game (nothing overly extraordinary about that) but it was the way he looked doing it that caught coaches' attention … around the nation. Since that game, Delp has picked up offers from Georgia Tech, Virginia Tech, Michigan, Michigan State and Boston College. That is spectacular!
Ready for Football Fridays in Georgia
Really looking forward to the start of my seventh season calling play-by-play for GPB Sports' Football Fridays in Georgia. Our schedule starts October 2 and I have a pretty good idea where we will be. But not going to tell you just yet. Stay locked on @GPBSports through social media and we will keep you posted.
In the meantime, I will be calling the second annual Great Atlanta Bash  Saturday. It is a tripleheader at Georgia State starting at 10 a.m. with North Clayton vs B.E.S.T Academy, followed by Lovejoy taking on Carver-Atlanta and then Riverdale vs. Mays. Join me along with 247 Sports' Rusty Mansell for the call on Peachtree TV.
 
Secondary Content
Bottom Content