Section Branding
Header Content
Class 7A Preview: Lowndes at Marietta
Primary Content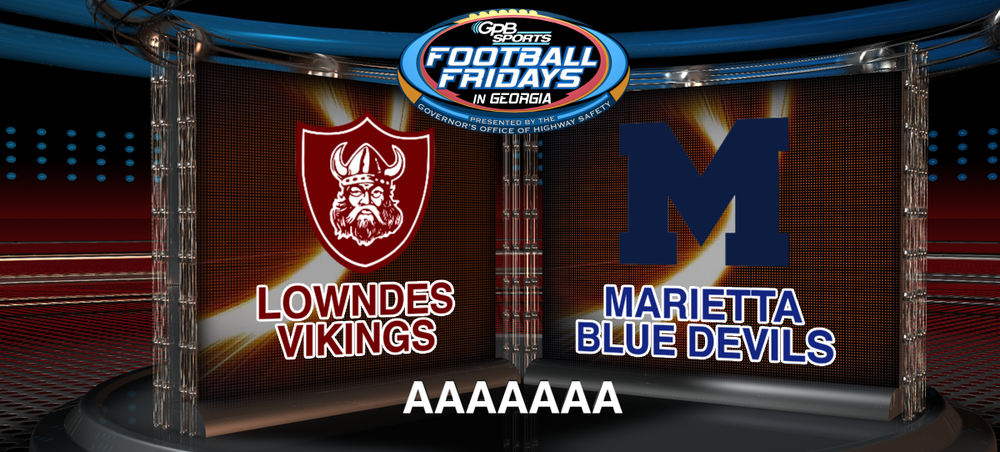 Lowndes vs. Marietta
Saturday, 8 p.m., Georgia State Stadium
Lowndes Vikings
School location: Valdosta
Record, ranking: 14-0, No. 1 in GPB rankings 
Coach: Randy McPherson (19th season, 181-45; overall 152-54)
How they got there: def. Hillgrove 38-8; def. Norcross 44-14; def. Grayson 8-20; def. North Gwinnett 49-28. 
Top players: LB Gary Osby, QB Jacurri Brown, RB Israel Mitchell, TE Mallen Pope, OL Bryer Touchton, OL Robby Quiggins, OL Walker Corbett, OL Jacarri Williams, DL Leon Williams, DL Jacques Hunter, DL Jaylon Jones, LB Devonn Lane, LB Jalon Baker, DB Josh Brown, DB T.J. Quinn.
Playoff history: Lowndes has won five state championships – 1980, 1999, 2004-05, 2007.
Marietta Blue Devils
School location: Marietta
Record, ranking: 12-2, No. 6 in GPB rankings
Coach: Richard Morgan (fifth season, 20-28 – includes eight forfeit losses in 2017; 184-48 overall)
How they got there: def. Camden County 41-13; def. Milton 38-24; def. Mill Creek 42-10; def. Parkview 42-31.
Top players: QB Harrison Bailey, WR Arik Gilbert, OL/DL B.J. Ojulari, DB Rashad Torrence, OL Jake Wray, WR Ricky White, RB Kimani Vidal, WR Taji Johnson, CB Dawson Ellington, DB Rashun Bass, CB Andre Stewart. 
Playoff history: Marietta won the state championship in 1967. 
Series, last meeting: Marietta defeated Lowndes 30-27 in their only meeting in the first round of the 2012 playoffs.
Secondary Content
Bottom Content