Section Branding
Header Content
Back Again: Blessed Trinity Goes for Third Straight Title
Primary Content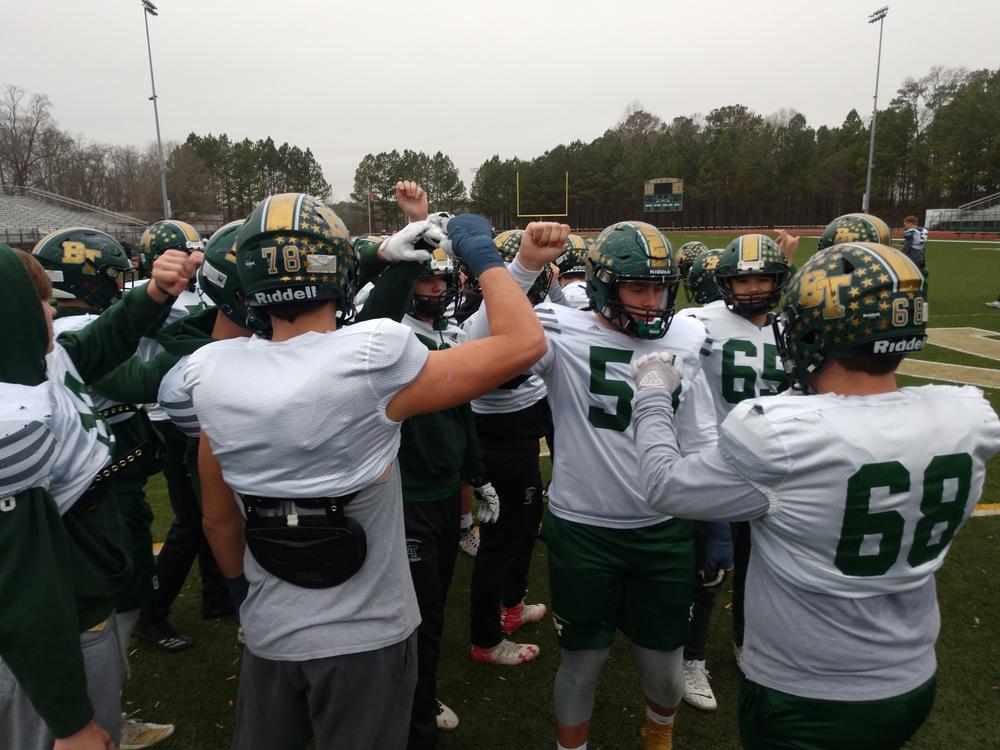 It's Championship Week for high school football in Georgia and each team has taken its own unique path to the 15th game of the season. There are the teams that think that they might have what it takes to get there. There are the teams that know that they have what it takes to get there. And then, there are the teams that have questions and doubts, but find themselves in the state championship game anyway. 
Such is the case of the 2019 edition of the Blessed Trinity Titans. As he approaches the end of his ninth season as head coach at Blessed Trinity, Tim McFarlin sounds like a man who couldn't be happier.
"You don't ever want to discount anything," says McFarlin. "I just didn't think that we were in a position to be thinking about making another run. In my mind I was projecting maybe 7-3, or 8-2 would be outstanding. Perhaps we win a couple rounds in the playoffs, because there were so many unknowns. We had lost a great senior group. We had to replace a quarterback, and a lot of talented kids. We had good leadership coming back. We knew that this senior class was full of great character kids and good players. We just didn't have the Power 5 athletes that we had been having."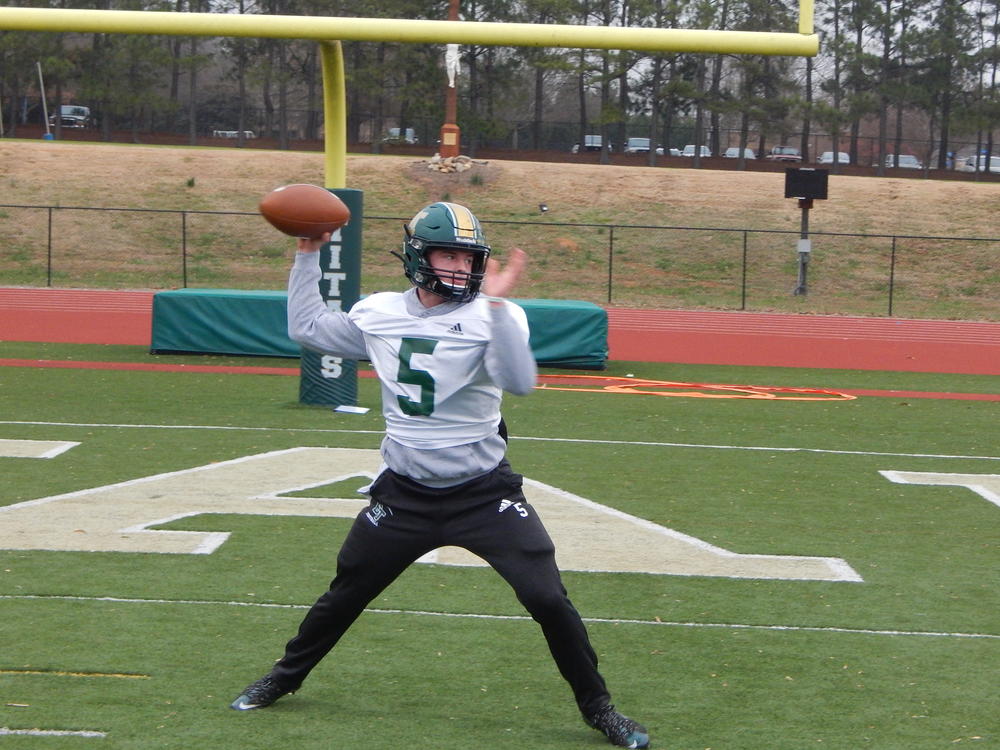 Last year's seniors were wide-eyed juniors when they upset Trevor Lawrence and Cartersville on the way to the 2017 state championship. Excellence was expected in 2018 and the BT seniors produced a perfect 15-0 season and a second straight state title. Of course, there was the question of how do you replace a group of seniors that included five college signees who played nine positions last season? 
Replacing key players is a challenge that every coach must face, but for McFarlin there was another issue. 
"The thing that really concerned me the most was the fact that we were replacing five defensive coaches," says McFarlin. "I knew terminology was going to change. I knew the coaches that we were replacing them with were good guys, but it just takes time. If you go back and watch us in the first four games you can see it, we struggled tremendously. " 
Click here to see the preview capsule about the Class AAAA championship game. 
Meanwhile the team was looking to establish its own identity. While at the same time tune out all of the noise about who wasn't on the team anymore, rather than who was on this year's squad.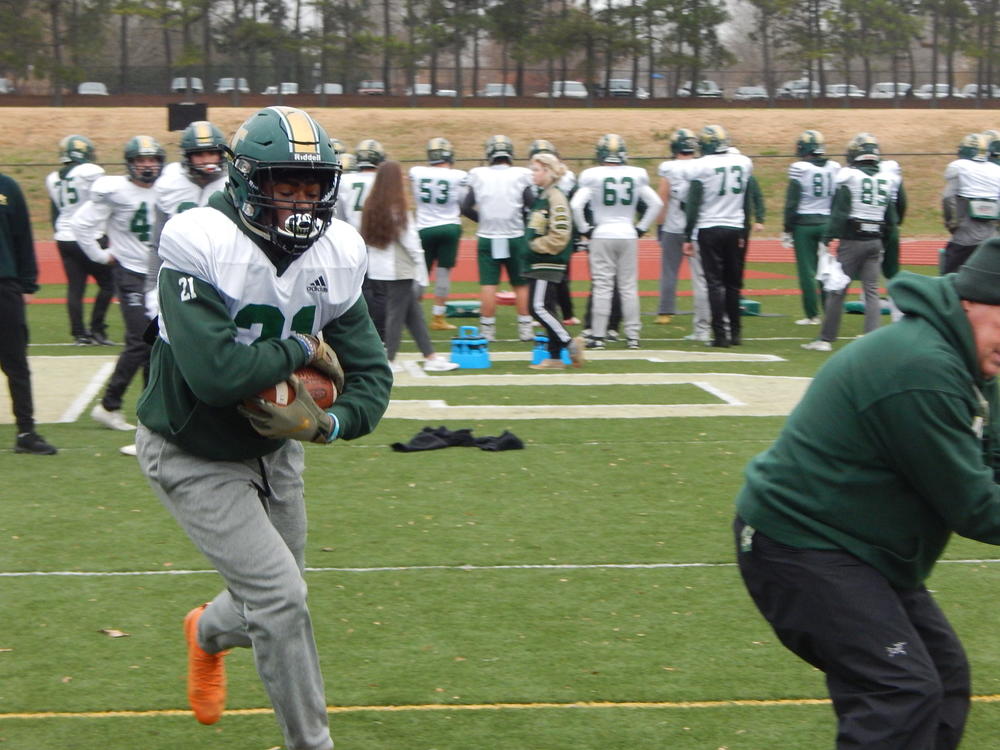 With their winning streak ended, the Titans bounced back quickly and earned some hard-fought wins over difficult region rivals.
"Denmark was loaded and we were able to make an 80-yard , game-winning drive in three minutes. I knew how good Flowery Branch was. We were able to win that one in overtime, then we were able to win at Marist in triple overtime. Every time we won, I kept telling them that they just continued to amaze me. It is a fun group of young people to coach." 
The BT offense has continued to be highly productive thanks to a veteran offensive line. West Point-bound Jack Filipowitz heads a group that has made life easier for quarterback Duncan Reavis to be successful. The line is also one of the reasons freshman Justice Haynes has been able to emerge while subbing for the injured Green at running back. Haynes has rushed for 1,703 yards and 18 touchdowns. Green, who is committed to North Carolina has 1,442 yards and 19 touchdowns while missing four games.
The Titans defense has shown steady growth this season. Nick Pereboom, a baseball standout who dedicated himself to football and is now the team's sack leader. The secondary is in good hands with cornerback Quinton Reese, who has numerous Division I offers, and safety James Bryant who is bound for Air Force. Reese and Bryant share the team lead in interceptions.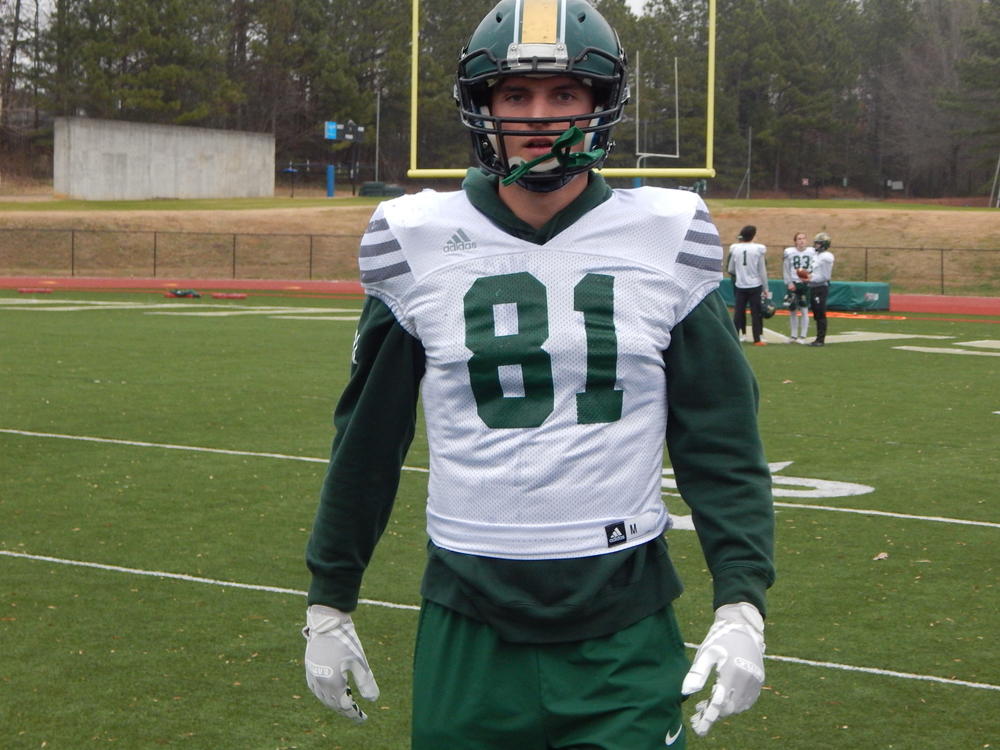 "They heard all the talk," says McFarlin. "You don't have Steele Chambers. You don't have J.D. Bertrand. You don't have Ryan Davis, who finished with almost 4,000 receiving yards, or quarterback Jake Smith. Add to that, the sophomore quarterback we thought was going to be the guy, breaks his collarbone the day before our scrimmage. Banks Atkins needed surgery and was out for the entire year. Our quarterback, Duncan Reavis, played in the defensive secondary and was a slot receiver -- plus he had a concussion the year before, so we didn't even know if he was going to play." 
With all the changes and preseason adversity, it seemed just a matter of time before something happened that had not happened in a long time. A 13-10 loss to Woodward Academy in the third game of the season could have sent the Titans reeling, but the veteran coach saw a silver lining.
"It was a great learning week for us," recalls McFarlin. "We were already down because we lost Banks Atkins, we lost Elijah Green, our leading running back, the week before, then we took the loss. Looking back on that, what was hanging over our heads was the 23-game winning streak, two-time defending state champion, along with all the expectations. It was like being strapped to a weight. The loss to Woodward stripped all of that off of us." 
Last week Bryant had two interceptions and a touchdown reception, while Green and Haynes both topped 100 yards rushing as the Titans avenged that early season setback against Woodward Academy 46-21. The team -- with all of the questions and doubts -- had cleared the final hurdle and made it's back to the state championship game.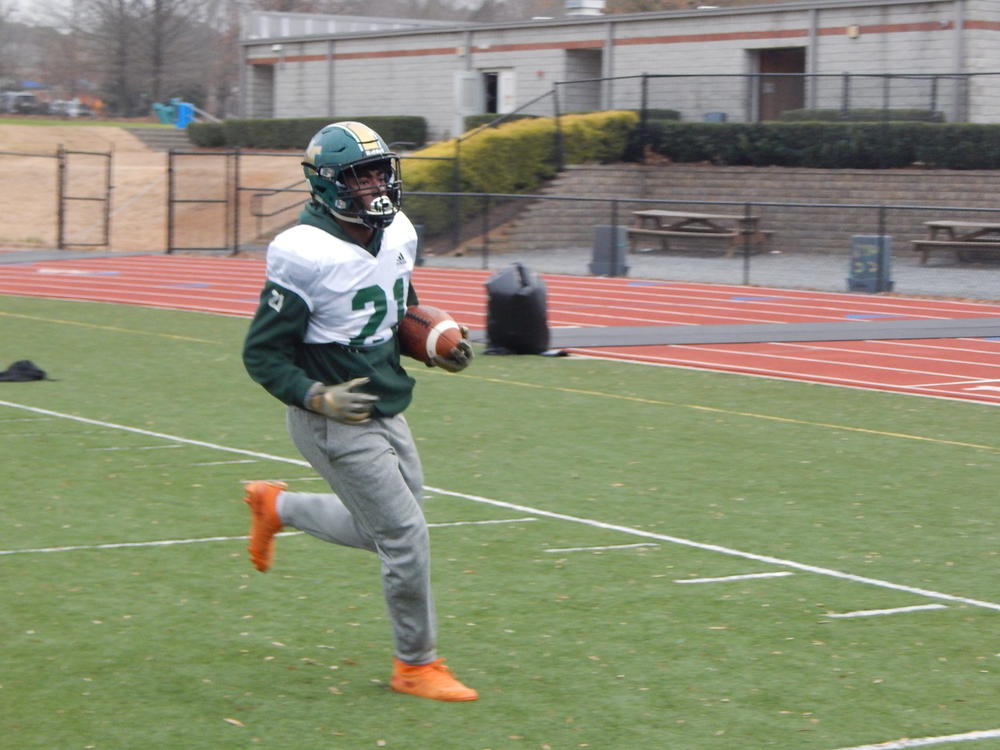 "Woodward was the better team earlier in the season," says McFarlin. "I'm glad we got another shot at Woodward. The guys wanted another shot at them. I have enjoyed all of my seasons of football, but I have not enjoyed one more than this. Not because of the success, but because of the people these guys are. Yes, they heard people talk about who wasn't here anymore, but they just didn't care to listen to it."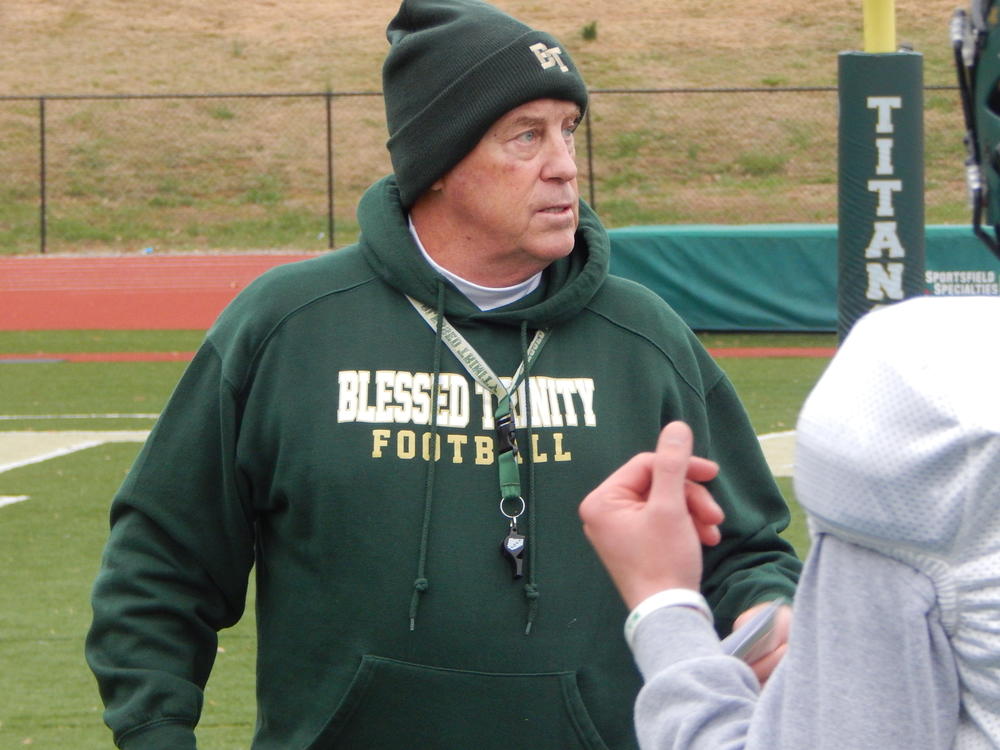 Blessed Trinity will face Oconee County for the Class 4A championship Saturday afternoon at 4:30 p.m. It was NBA coaching great Pat Riley who trademarked the term Three-peat. You won't catch Tim McFarlin seeking to borrow that term this week to further motivate his team. There will no extra hype for a team that has overcome its share of adversity to be here.
"I'm enjoying the ride," says McFarlin. "I know that every season is special, when you get to this stage in your career. This team is close. I think that if I have done anything right this year, it has been taking the time to enjoy the kids more and get to know them better. For me it's been especially enjoyable. I don't know how much longer I will be doing this, so I plan to squeeze every bit out of this thing."
Secondary Content
Bottom Content