Section Branding
Header Content
Class 6A Preview: Harrison vs. Allatoona
Primary Content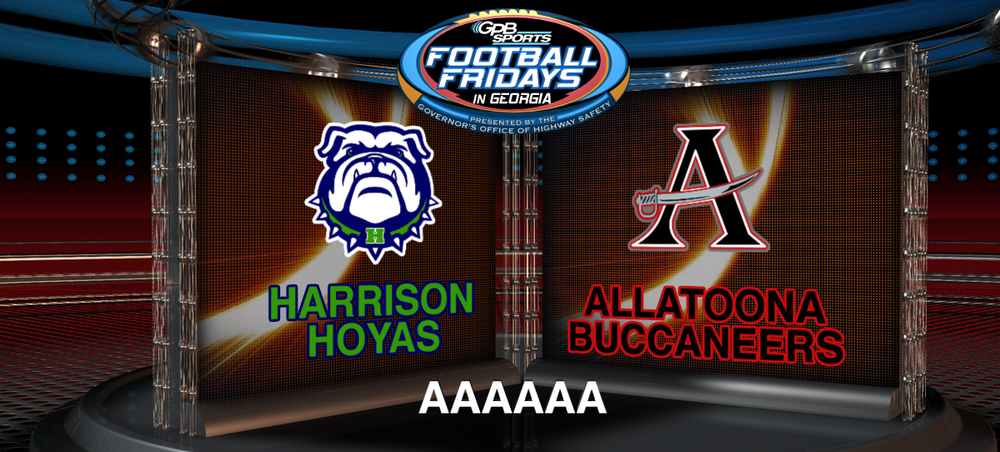 Allatoona vs. Harrison
Friday, 8 p.m., Georgia State Stadium
Allatoona Buccaneers
School location: Acworth
Record, ranking: 11-2-1, No. 10 in GPB rankings
Coach: Gary Varner (13th season, 106-37-1)
How they got there: def. Gainesville 49-7; def. Stephenson 23-13; def. Coffee 24-0; def. Richmond Hill 17-14. 
Top players: TE Bennett Christian, RB Alex Wilson, WR Asante Das, OL Nick Lundeberg, DE Eric Carty, LB Calvin Rucker, DB Brett Bloomquist, K Jude Kelley
Playoff history: Allatoona won the state championship in 2015. 
Harrison Hoyas
School location: Kennesaw
Record, ranking: 14-0, No. 2 in GPB rankings
Coach: Matt Dickman (Eighth season, 57-24)
How they got there: def. Winder-Barrow 45-25; def. Brunswick 51-19; def. Houston County 28-7; def. Dacula 38-7. 
Top players: LB Ryan Smith, QB Gavin Hall, RB David Roberts, W Marques Owens, OL Cole Storey, DE Micaiah Bell, LB Caleb Williamson, LB Marcus Bleazard, DB Victor Pless, DB Tommy Pollack, ATH Mason Babay.
Playoff history: Harrison has never won a state championship 
Series, last meeting: Harrison leads the series 3-1. Harrison won 21-17 on Oct. 11 when the two teams met during the regular season. 
Secondary Content
Bottom Content