Section Branding
Header Content
Players To Watch: Marietta at Parkview
Primary Content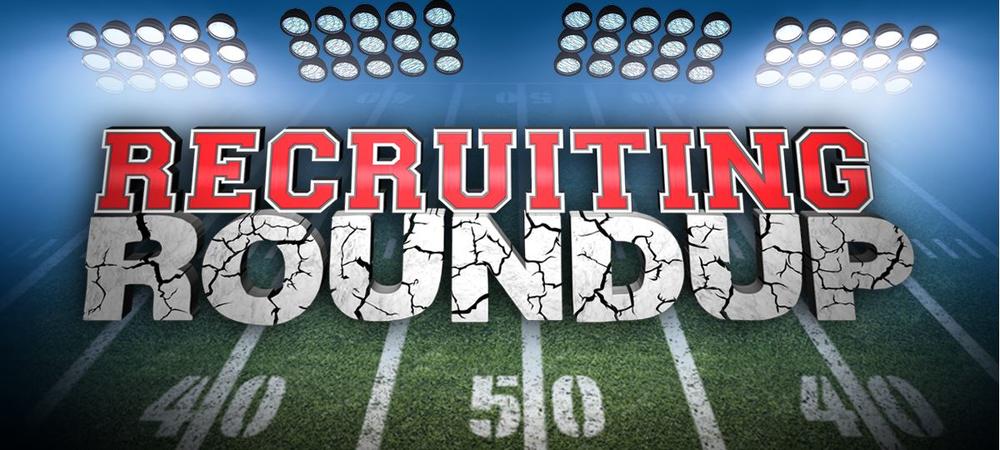 We have an incredible state semifinal to show you tonight on GPB as the Parkview Panthers play host to the Marietta Blue Devils in the GHSA 7A playoffs. The winner will advance to next Saturday's State Championship Game at Georgia State Stadium in Atlanta to play the winner of the North Gwinnett at Lowndes semifinal.
As I wrote several weeks ago, it would be incredible if the Blue Devils could manage the great expectations that have accompanied this team and make a run to the state final. No easy thing. Not even for a team loaded with more college football talent than any team in the state. But here Marietta stands on the verge of another historic step for this storied program.
Indeed, the Blue Devils have already made history having reached the state semifinals for the first time since 1994. A victory tonight at the Big Orange Jungle would leave Marietta one victory away from the second state championship in the program's 111-year history and first since 1967.
While Parkview's story might not be as dramatic, it is a good one, nonetheless. The Panthers are in the semifinals for the first time since 2004 when Parkview advanced to the State Finals before falling to Lowndes. A victory tonight might give the Panthers a rematch with the Vikings 15 years in the making and would leave Parkview one win from the program's fifth state title.
The man who built that Parkview dynasty of 20-plus years ago is soon-to-be GACA Hall of Fame inductee Cecil Flowe. The man who is now the coach of the Panthers, Eric Godfree, played his senior season in Flowe's first year as Parkview coach and then returned as an assistant coach to Flowe for the program's three-straight state championships 2000-02.
If you haven't seen Marietta play, you are in for a treat. If there's one player that separates the Blue Devils from every other team in the state it's Arik Gilbert. He's the No. 1-rated rated tight end in the nation and committed to LSU. Most of the time Marietta has him flexed-out wide. He can't be covered at this level. Gilbert is 6-foot-5, 255 pounds and has what appears to be an NFL-ready body. Linebackers can't keep up with him and defensive backs are no match for him physically. If all goes well, he should be playing pro football by 2023. I'm not joking.
The only way to stop Gilbert is to get to the Blue Devils quarterback Harrison Bailey. He's the No. 4-rated pro style quarterback in the nation and committed to Tennessee. Vols fans hope he's the second coming of Peyton Manning. I'm not sure that he is but I do know he's got a big-time arm like Manning and is incredibly accurate. If Parkview can keep Bailey off his spot, they can beat Marietta. If not, they won't stand a chance.
The Blue Devils offensive line has two big-time prospects in Jake Wray (Colorado commit) and B.J. Ojulari (LSU), although he'll likely be a defensive end in college. But the rest of that offensive line has been playing together since they were freshman and are very good. Getting to Bailey is not easy.
Running back and Troy commit Kimani Vidal is coming off a 263-yard rushing game against Mill Creek in the quarterfinals and the Blue Devils are loaded at wide receiver beyond Gilbert with Michigan State commit Ricky White and Boston College pledge Taji Johnson.
Marietta has improved dramatically on defense. Getting Rashad Torrence (Florida) and three-star cornerback Dawson Ellington back from their season-long GHSA suspensions last year has really helped. Throw in Ojulari at DE, and three-year starter Rashun Bass (Akron) at safety and you've got a seasoned group. The Blue Devils next talent wave is evident with three sophomore stars, linebackers Carlos Cervantes and Daniel Martin plus corner Andre Stewart who is already committed to Auburn.
The Marietta defense will have their hands full with Parkview junior running back Cody Brown. The four star is the No. 8 running back in the nation in the Class of 2021. He is a bruiser in the old-school style of Earl Campbell or Jerome Bettis. He will pound on the opponent and then in the second half will destroy a worn-out and battered defense. I saw him do it to Colquitt County no less two weeks ago. When the Panthers give Brown a rest, it's no rest for the defense with 210-pound Tyler Curtis continuing the assault.
Parkview's senior quarterback Jordan Williams is no Harrison Bailey, but I will tell you that he was the best QB I saw this season at keeping a play alive. That gives their deep wide receiver corps led by power conference prospect Jared Brown and Liberty commit C.J. Daniels a chance to find openings in the defense. Do not underestimate Daniels. He's as good as any wide receiver I saw this season (except for Gilbert of course).
The Panthers offensive line is massive. Nobody under 270 with right tackle Tyler Wagner committed to Coastal Carolina and 6-3, 325-pound sophomore left guard Johnny Brown will be a college prospect in the season to come.
If Parkview gets to Bailey, good chance you'll hear defensive tackle Mason Huntley's name called. He's been a man possessed in the playoffs. The linebacking corps is led by Memphis three-star commit Kobe Wilson. Cornerback Ronnie Hamrick has been offered by LSU (enough said) and sophomore safety Terian Williams already has nine offers including Florida. In other words, the Panthers can hold their own with just about anybody on that side of the ball.
Here's a list of the top prospects to watch tonight: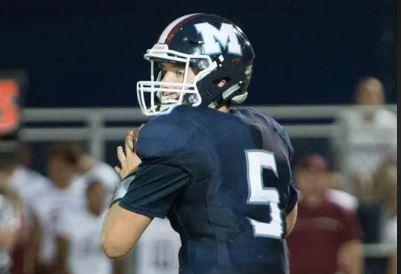 Marietta Blue Devils
Arik Gilbert - 6-5, 253-pound, senior. 247 Sports Composite 5-star, No. 1 TE, No. 2 prospect in Georgia and No. 9 overall in the nation. Committed to LSU October 23rd over 25 other offers.
Harrison Bailey - 6-4, 224-pound, senior. 247 Sports Composite 4-star, No. 4 Pro Style QB and No. 17 prospect in Georgia. Committed to Tennessee November 2018 over 21 other offers.
B.J. Ojulari - 6-3, 224-pound, senior. 247 Sports Composite 4-star, No. 9 Weakside DE and No. 15 prospect in Georgia. Committed to LSU October 27th over 17 other offers after originally committing to Tennessee in August.
Rashad Torrence - 6-0, 195-pound, senior. 247 Sports Composite 4-star and No. 33 SAF. Committed to Florida December 2018 over 25 other offers.
Jake Wray - 6-5, 290-pound, senior. 247 Sports Composite 3-star OT. Committed to Colorado in May over 28 other offers after decommitting from Ohio State last December.
Ricky White - 6-1, 165-pound, senior. 247 Sports Composite 3-star WR. Committed to Michigan State in June over 30 other offers.
Kimani Vidal - 5-7, 205-pound, senior. 247 Sports Composite 3-star RB. Committed to Troy in June over 5 other offers.
Taji Johnson - 6-3, 195-pound, senior. 247 Sports Composite 3-star WR. Committed to Boston College in May over 18 other offers.
Dawson Ellington - 5-11, 184-pound, senior. 247 Sports Composite 3-star CB. 12 offers including LSU, Alabama and Auburn.
Rashun Bass - 6-0, 180-pound, senior. 247 Sports Composite 3-star SAF. Committed to Akron in August.
Kiersten Lee - 6-2, 225-pound, senior. 247 Sports 3-star ILB. Offered by Dartmouth, Harvard and Yale.
Peter Warrick - 5-10, 183-pound, senior. 247 Sports 2-star CB. Offered by Memphis, Rice and North Dakota.
Andre Stewart - 6-0, 169-pound, sophomore CB. Committed to Auburn in July over 6 other offers.
Daniel Martin - 6-2, 181-pound, sophomore OLB. Offered by Tennessee and Florida Atlantic.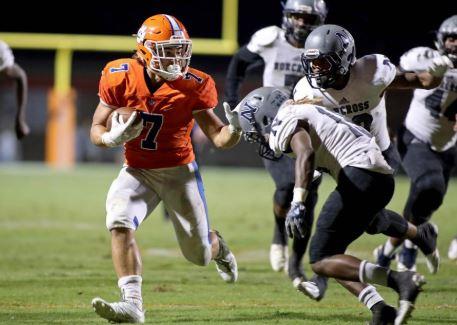 Parkview Panthers
Cody Brown - 6-0, 210-pound, junior. 247 Sports Composite 4-star, No. 8 junior RB and No. 12 prospect in Georgia in Class of 2021. 14 offers including Georgia, LSU and Ohio State.
Kobe Wilson - 6-0, 210-pound, senior. 247 Sports Composite 3-star ILB. Committed to Memphis July 4th over 21 other offers
Tyler Wagner - 6-5, 280-pound, senior. 247 Sports Composite 3-star OT. Committed to Coastal Carolina in June over nine other offers.
Ronnie Hamrick - 6-0, 175-pound, junior CB. Four offers including LSU, Pitt, Iowa State and Kansas.
Terian Williams - 5-11, 170-pound, sophomore ATH. Seven offers including Florida, Florida State and Tennessee.
Jared Brown - 6-0, 170-pound, junior WR. Offered by Pitt and Iowa State.
Quincy Bryant - 6-0, 190-pound, junior CB. Offered by Iowa State and Troy
Tony Ward - 5-11, 214-pound, senior ILB. Committed to Navy last month over 10 other offers.
C.J. Daniels - 6-0, 179-pound, senior WR. Committed to Liberty in August over six other offers.
I hate that I'm going to miss this game and be away from my Football Friday in Georgia family calling the FCS Playoffs for ESPN. But I'll be watching my GPB Sports app tonight from Bozeman, Mont. Join Larry Smith, Wayne Gandy, Jon Nelson and Hannah Goodin this evening at 7:30 p.m. ET on GPB.
And if you get a chance, join me tomorrow at 3 p.m. ET for Albany at No. 5 Montana State for the second round of the FCS Playoffs on ESPN3.
Look forward to being back for the State Finals next weekend.
Secondary Content
Bottom Content