Section Branding
Header Content
Football Fridays In Georgia: Colquitt County, Parkview Prospects To Watch
Primary Content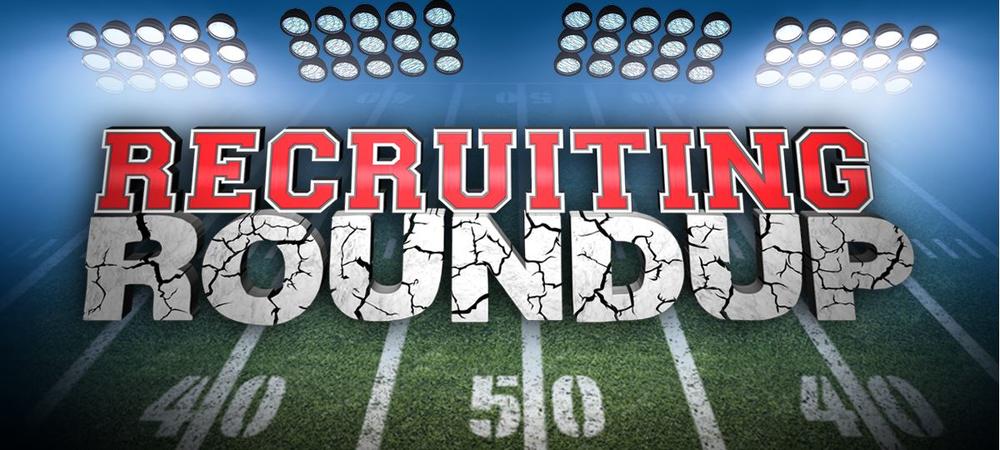 The GHSA Playoffs roll into the second-round tonight on GPB with the fifth-ranked Colquitt County Packers traveling north from Moultrie to take on the seventh-ranked Parkview Panthers.
These two teams should be near mirror images of each other at the Big Orange Jungle this evening. Both with talented quarterbacks who are great decision makers evidenced by their low interception-to-touchdown ratios. The Packers' Jaycee Hardin (36/2) and the Panthers' Jordan Williams (20/3) have combined for 56 TD passes and just five interceptions.
Both teams have star running backs who are major college prospects in Daijun Edwards and Cody Brown. Both teams have deep and talented wide receiver corps. Both have smaller but incredibly quick defenses that rely more on speed than size. Perhaps the biggest difference between the two teams can be found on the offensive lines where Parkview has as many as three potential FBS-sized O-linemen and the Packers don't have any.
Colquitt County is 9-2  but undefeated outside of Lowndes County. The Packers two losses this season were at Class 6A No. 6 Valdosta and at Class 7A No. 1 Lowndes. Colquitt has played in back-to-back 7A state finals but this season has survived the tumultuous controversy of Coach Rush Propst's off-season firing after an unprecedented decade run of success. Justin Rogers was brought in from Jones County and has done an admirable job in a most difficult situation.
Parkview is 10-1 and also undefeated outside of Lowndes County. The Panthers were losers on the Vikings home field in their second game of the season. Twenty years ago, Parkview was what the Packers have been the last decade -- perennial state championship contenders. Now the Panthers are back in that conversation under alum and Coach Eric Godfree. Not only to did he play for Hall of Fame bound Coach Cecil Flowe, he was also as part of his coaching staff for their three consecutive state championships run and at-the-time state record 46-game winning streak.
Tonight, the Panthers and the Packers meet for the fourth time in the state playoffs but the first since 2012. Should be one heck of a game.
Here's the top prospects to watch tonight.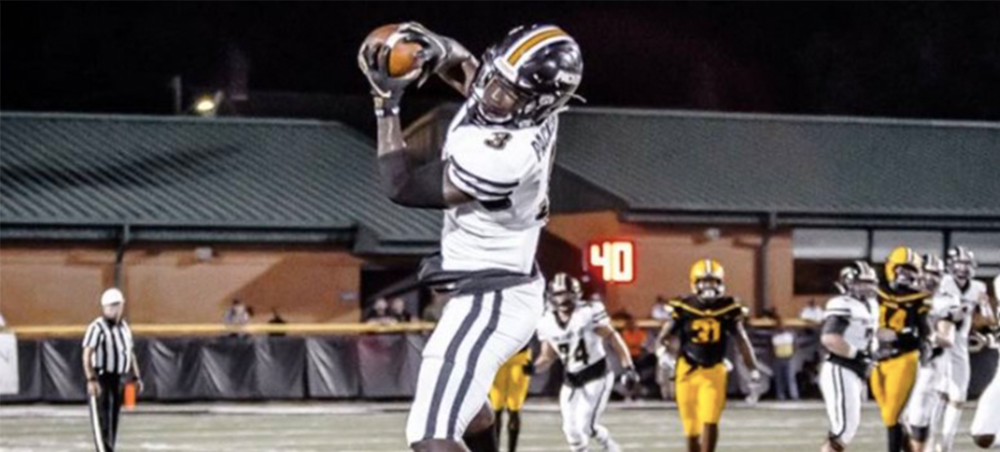 Colquitt County Packers
Daijun Edwards - 5-10, 201-pound, senior. 247 Sports Composite 4-star and No. 21 RB. Ten offers with Florida State considered his leader over Georgia and Tennessee. Rushed for 926 yards and 11 TD this season and is the Packers all-time leading rusher. Has caught 24 passes for another 386 yards and 2 TD. Coach Rogers feels like who ever gets him will get a steal. He can run, catch and is great in pass protection.
Carter Boatright - 6-5, 225-pound, senior. 247 Sports Composite 3-star TE. Committed to Florida State in June over 21 other offers.
Lemeke Brockington - 5-11, 187-pound, junior. 247 Sports Composite 3-star CB. Five offers including Georgia Tech, Duke and UAB. Team-leading 48 catches for 887 yards and 12 TD. 
Nyquann Washington - 5-11, 165-pound, senior. 247 Sports Composite 3-star CB. Five offers including FAU, Southern Miss and Tulane. Packers moved him from CB to safety because of injuries in their secondary. Leads Colquitt DBs with 42 total tackles and 4 INT. Coach Rogers says he loves Nyquann because he's just as competitive on Monday afternoon at 4:30 as he is Friday night at 7:30.
Tajh Sanders - 5-11, 165-pound, sophomore. Offered by Georgia Tech and Florida State. 38 catches for 585 yards and 8 TD.
Ontavious "Tay" Carolina - 6-2, 185-pound, sophomore TE. Offered by Florida State and Cincinnati.
Qua Haynes - 6-4, 235-pound, senior DE. Five offers including UAB, Central Michigan and Western Kentucky. Leads Colquitt defensive linemen with 41 total tackles and also has 5 sacks and 10 TFL.
Jaycee Hardin - 6-1, 185-pound, senior QB. Committed to Valdosta State. Has flourished in Coach Rogers RPO offense that gives him the freedom to make decisions. In two years as the Packers starting QB has passed for nearly 5,500 yards, 58 TD and just 9 INT.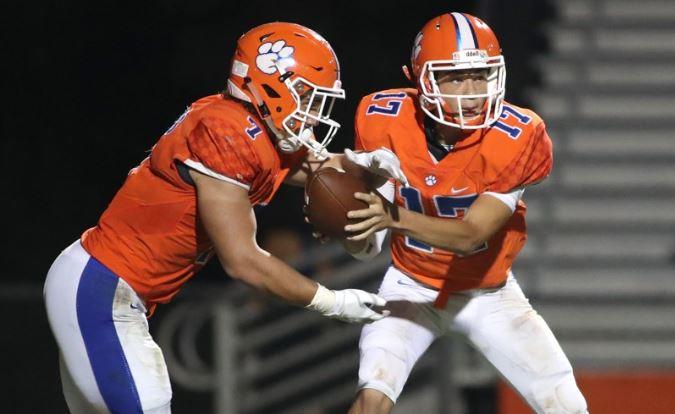 Parkview Panthers
Cody Brown - 6-0, 210-pound, junior. 247 Sports Composite 4-star and No. 6 RB in Class of 2021. 14 offers including Georgia, LSU and Ohio State. Rushed for 1,173 yards and 12 TD and has not played the last two weeks while healing up. Will play tonight. Coach Godfree says Brown has a "good hunger about him and he's tough to bring down."
Kobe Wilson - 6-0, 210-pound, senior. 247 Sports Composite 3-star ILB. Committed to Memphis July 4th over 21 other offers. Team leading 101 tackles with 15 TFL. Coach Godfree says Wilson is as "good and dynamic a linebacker as he's ever seen and tells college coaches you won't find one better than him."
Tyler Wagner - 6-5, 280-pound, senior. 247 Sports Composite 3-star OL. Committed to Coastal Carolina in June over nine other offers. Coach Godfree calls him their "finisher."
Ronnie Hamrick - 6-0, 175-pound, junior CB. Four offers including LSU, Pitt, Iowa State and Kansas. Two INT and team-leading 9 PBU. 
Terian Williams - 5-11, 170-pound, sophomore ATH. Starting safety for the Panthers and back-up QB. Seven offers including Florida, Florida State and Tennessee. Team-leading 3 INT. Coach Godfree calls Terian a "phenomenal athlete who can play anywhere in the secondary." Understands every position not just his own.
Jared Brown - 6-0, 170-pound, junior WR. Offered by Pitt and Iowa State. Team-leading 42 receptions for 780 yards and 11 TD. Will be one of the fastest and most explosive players on the field.
Quincy Bryant - 6-0, 190-pound, junior SAF. Offered by Iowa State and Troy. One INT and 7 TFL. Plays nickel linebacker for the Panthers. Coach Godfree says "he can set the edge or play in coverage. Only have to tell him something one time and he remembers."
Tony Ward - 5-11, 214-pound, senior ILB. Committed to Navy two weeks ago over 10 other offers. 59 total tackles, 2 INT and 4 TFL.
C.J. Daniels - 6-0, 179-pound, senior WR. Committed to Liberty in August over six other offers. 41 catches for 653 yards and 8 TD. Godfree says "third and long? Feel good if C.J. is around the ball."
So should be an incredibly fun game. Winner advances to the quarterfinals to play either Archer or Cherokee. Loser…well you know…they go home. Join Wayne Gandy, Jon Nelson, Hannah Goodin and me for the call tonight 7:30 p.m. on GPB.
Secondary Content
Bottom Content