Section Branding
Header Content
Football Fridays in Georgia: Milton 33, North Forsyth 9
Primary Content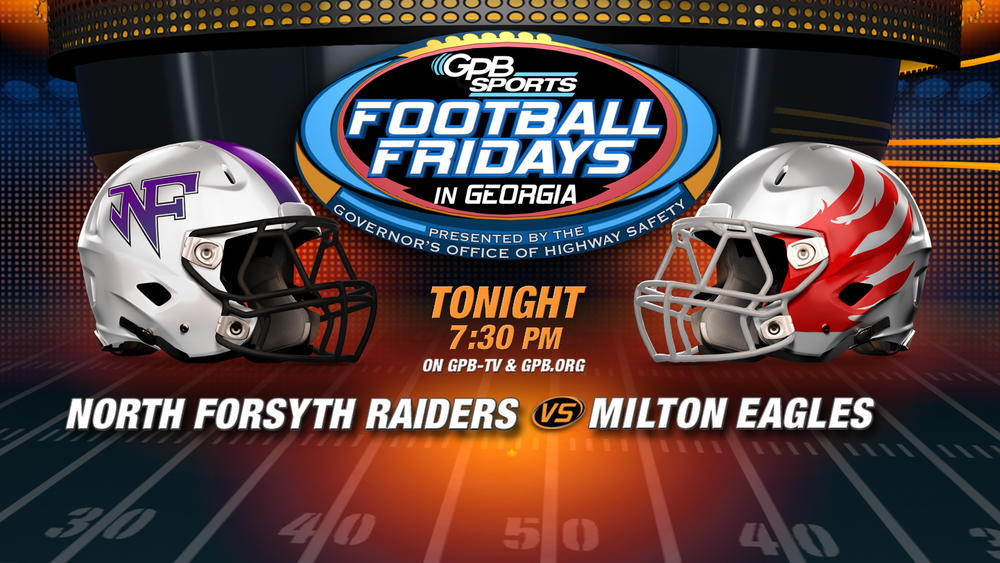 Defending state champion Milton turned back a challenge from North Forsyth and won the Region 5-7A championship for the second straight season. The Eagles took a 33-9 victory and secured homefield advantage for the first two rounds of the state playoffs. 
Milton put it away by scoring 15 points in a 12-second span in the first half.  Ahmad Junearick went 62 yards for a touchdown on a screen pass from Devin Farrell, then added a two-point conversion for an 11-3 lead. And on the kickoff, Milton's Christian Armistead stripped the ball from the returner and raced 24 yards for a touchdown. 
Farrell rushed eight times for 134 yards, including a 40-yard touchdown, to lead Milton. 
Milton (7-3, 5-0) also scored on a 22-yard field goal from Will Peltz and a 3-yard run from Jordan McDonald. 
North Forsyth (6-4, 3-2) got its points on Jason Aussin's 30-yard field goal and an 11-yard pass from Brady Meitz to Anthony Herock. 
North Forsyth will go into the playoffs as the No. 2 seed, which wasn't confirmed until South Forsyth defeated West Forsyth 14-10. 
Secondary Content
Bottom Content