Section Branding
Header Content
Washington County Fights Through Adversity
Primary Content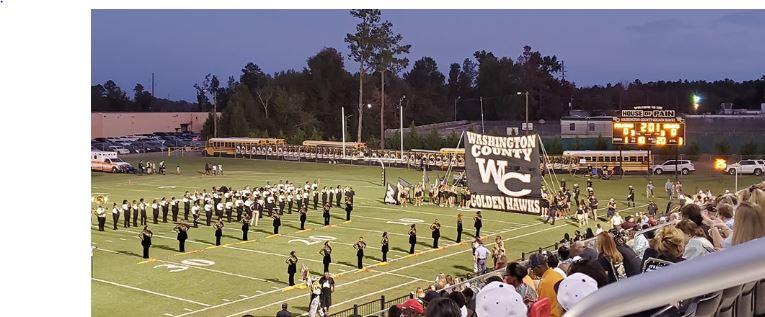 Joel Ingram has always been an offensive lineman at heart … the kind of guy that isn't afraid of getting into the drills and explaining who goes where and what move works well in a certain situation. And he absolutely LOVES it when someone doles out a proper pancake.
The head coach for the Golden Hawks of Washington County is in his 14th season in charge there after spending six seasons as an assistant under Rick Tomberlin. And, since 1990, Washington County has only missed the playoffs once. That's a pretty steady pedigree for a town in Sandersville that is one of the leading producers in kaolin on the planet.
We all know kaolin as, basically, anything clay.
Everything from rocket nose cones to pottery. That's kaolin.
And, if memory serves, it's Germany, England, Argentina, and Sandersville as the world's leading producers of it. They have festivals named after the product every year and the long-time mall in the center of town is named, literally, "Kaolin Plaza." 
The Golden Hawks are always one of those teams you look at that makes runs in the postseason and this year's expectation is no different. But there may some math involved to determine the end result in 2019.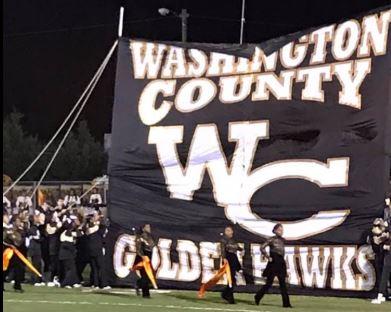 Since my GPB colleague Tommy Palmer caught up with Roger Holmes in Dublin about the last regular season game of the year, I went the other way and caught up with Joel to get his thoughts on the last week of the regular season and traveling to Shamrock Bowl. (Click here to read Tommy Palmer's column about Dublin.)
"There have been highs and lows this season," Ingram admits. "We've suffered our share of adversity, but we're a tough football team. We started out well and, then, we got in to our region schedule. People will argue that Class 2A is the toughest class top to bottom. And the other night, we hurt ourselves against Northeast Macon (losing 26-13). It was important game for both of us. But you have to give them a lot of credit. They capitalized on the mistakes we made. 
"I think, if we win this week, we can be a No. 3 seed, but if we lose we can be a '4.' Playing in Class 2A is like the SEC. There are so many good 6- and 5-win football teams. Region 1 is the same way we are. Everyone has all kinda been there together this season. One mistake and it all goes awry."
Washington County is really hit with injuries right now. And, if you ask Coach Ingram, he doesn't know who's available for this week at this early date. He does know that his job is to deal with what's important now. You game plan for this week and go after the next week next week.
I asked him how difficult it is to have his kids focus on what's in front of them and not focus on all the numbers the Irish put up last week in their win over Suwannee-Live Oak (Fla.) -- all 77 points and 758 yards rushing.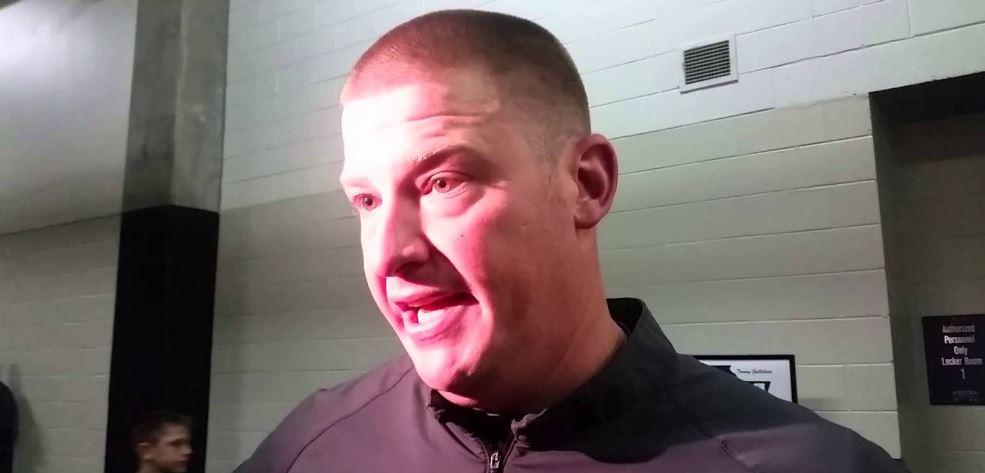 "Our kids have seen that for years," he says. "They've always been successful and were great last year, too. Our kids are aware of that. If we don't put out our best effort, we'll be the next victim. We just need to get tunnel vision and do what we do really well, try to capitalize on what we can, and find advantages where we can find them.  We'll check on our main playmakers and see how effective they'll be, but the biggest thing is to come out in one piece. Our guys will tighten their boot straps and put their best foot forward. We've just got to come out of it as healthy as we can."
As a head coach, Ingram has only missed the playoffs once and he understands what the Golden Hawks mean to the county and to Sandersville
"It's everything. It's the weekend for people around here" he says. "It's a source of pride. We've been consistent for so long that people identify with the Golden Hawks. Coach Tomberlin would always say the team is as well-known as when Sherman came and burned the town down. 
"Year-in and year-out, there are expectations and you put expectations on yourself. It's also big business. There's a lot memorabilia and car flags around town and in places like the 'Dairy Lane' restaurant, there's a lot of football pride around here."
In his time as head coach, Joel has six double-digit win seasons and his next win will be his 120th for his career. And having seen him go from an assistant that was a hands-on guy to a head coach that still likes to get in the middle of things every once in a while, I wanted to know what he has learned about himself over time.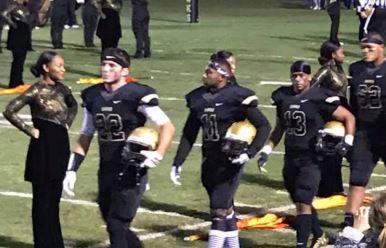 "The biggest thing was that I have got to not worry about things I can't control. Sometimes, I'm measured by those things. When things would go wrong, I would always think it's my fault, always accept blame – even on things you can't control like turnovers and injuries. All those variables are a part of the game and used to drive me insane. Over time, you begin to harness that more and wonder if it affects yourself or not. These days, after a tough loss, you just try to put it behind you."
A former WaCo protégé, Seth Watts, has been his offensive line coach for five years now. Ingram admits that it's great having one of his guys take over.
So, coaching for Ingram is like his workouts. In his younger days, he would load up the bar and get close to benching 500 pounds. Now, it's about finding other ways to get the job done and still get the desired result.
All that knowledge will come in to play Friday night as a flexible Golden Hawk hits the road for the last game of the regular season in a very tough Central Georgia region.
Play it safe, everyone … I'll see you at the games!    
Secondary Content
Bottom Content