Section Branding
Header Content
Top Prospects to Watch: Dacula Vs. Lanier
Primary Content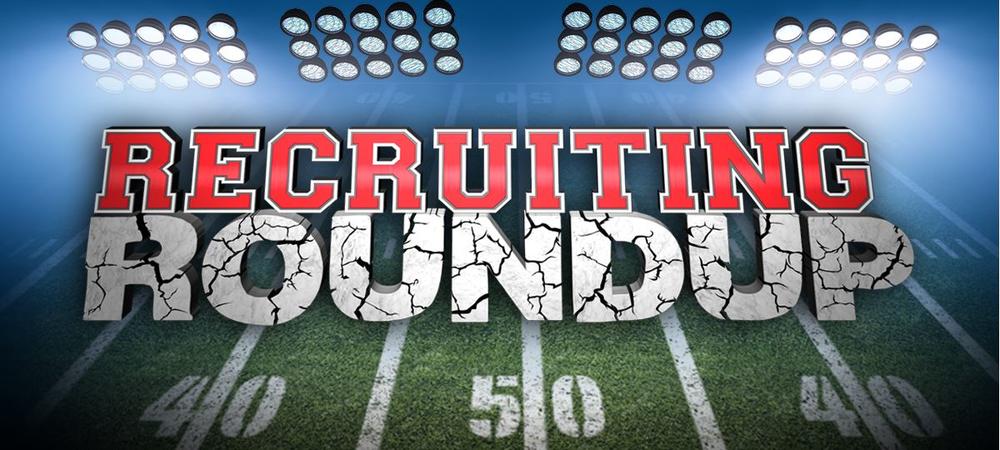 There is only one game in the state tonight that features two unbeaten teams playing against each other and you'll see it on GPB. That's when the second-ranked and 8-0 Dacula Falcons play at the third-ranked and 8-0 Lanier Longhorns in Sugar Hill. A Dacula win will clinch a fourth straight region championship and fifth in six years for the Falcons and with it a No. 1 seed in the state playoffs starting two Friday nights from now.
A Lanier win puts the Longhorns in the driver's seat, but they would still have to beat Gainesville next week to secure the third region title in the program's 10-year history. Now while winning the region title is of great importance to both these teams, both also have greater aspirations … as in taking it one game further than they did in 2018.
Both of these teams reached the GHSA Class 6A semifinals last year, with Lanier losing to eventual state champion Lee County 42-7 and Dacula falling to state finalist Northside-Warner Robins 14-7. It was the Falcons fourth-ever state semifinal finish while the Longhorns got there for the first time.
Dacula has won 18 of its last 19 games with that only loss to the Eagles last December, while Lanier has won 12 of its last 13 games since a 23-0 loss at Falcon Field last October on GPB with that only defeat coming to the Trojans. 
This will be the fourth all-time meeting with Dacula having dominated, winning all three by a combined score of 84-7. But I expect this one tonight to go down to the final minute.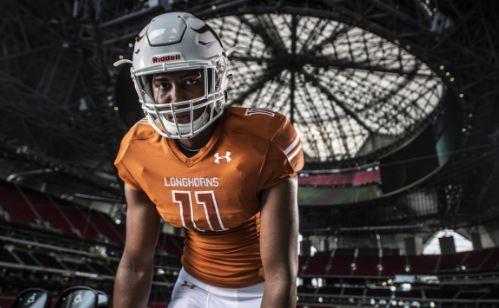 Here's a look at the top prospects to watch starting with the Lanier Longhorns:
Phillip Webb - 6-4, 225-pound, senior. 247 Sports Composite 4-star and No. 5 OLB. 44 offers with LSU, Alabama, Clemson and Auburn his leaders. Webb is the prospect that everybody has their eyes on. He's the highest-rated recruit in Georgia that remains uncommitted. Webb has dominated as an edge rusher for the Longhorns this season with a team-leading 10 sacks, 19 TLK and 23 QB hurries. He's got a pick-six, blocked punt and field goal. Webb has taken official visits to LSU and Oklahoma and was in attendance several weeks ago when the Tigers defeated Florida 42-28. He's expected to make an unofficial to Auburn again this month for either the Tigers game against Georgia or Alabama. His former Longhorns teammate Kameron Brown and Kameron's All-American brother Derrick, who both played at Lanier, now play at Auburn. Webb will play in the Under Armour All-American Game in Orlando Jan. 2. Coach Korey Mobbs says all the attention has only made him more focused and adds that he "wouldn't be surprised if Webb wakes up one day, says 'I've made my decision,' tweet it out and be done with it." 
Jamar Rucks - 6-4, 250-pound, senior. 247 Sports Composite 3-star DE. 18 offers including Georgia State, App State, Illinois and Kansas. He'll be visiting Memphis this weekend. Rucks leads Longhorns' defensive linemen with 37 total tackles and also has eight sacks and 11 TFL. Mobbs says Rucks gets overshadowed by Webb and not to oversimplify their defensive strategy but the Longhorns put Rucks on one side and Webb on the other.
Taj Barnes - 5-10, 185-pound, senior running back. One of three Longhorns players to commit to Fordham in July and Mobbs says all three were attracted by the idea of playing college football and living in New York City. Leads the team with 1,108 yards rushing for a 7.3-yard average, 138.5 ypg and 13 TD. Barnes really came on strong last season during Lanier's run to the state semifinals and put on 15 pounds during the off-season and has become even more of a threat running between the tackles. 
Cole Thornton - 6-3, 180-pound, senior wide receiver. Also committed to Fordham in July. The Longhorns top wide receiver with 61 catches for 991 yards and 13 TD (nine this season) the last two years. Thornton is a great athlete who finished fifth in the state triple jump last spring and placed in the 300-meter hurdles.
Nahil Perkins - 5-11, 170-pound, senior cornerback. Another commitment to Fordham in July. Perkins has one interception, team-leading 14 passes defended, three fumble recoveries (one for a TD) and two blocked punts. He's also caught seven passes for a 17-yard average with one TD. Perkins finished second in the state in the 300-meter hurdles last spring.
Mason Ladd - 6-4, 300-pound, senior OT. Offered by Clark Atlanta. Second year starter who moved from center to right tackle this season.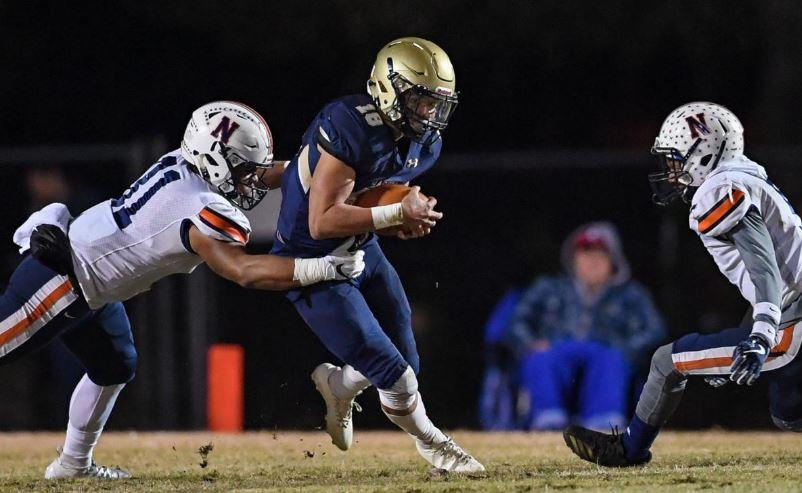 Now the top prospects for the Dacula Falcons:
Kyle Efford - 6-0, 205-pound, sophomore RB/LB. Offered by Vanderbilt. Remember the name. There's a good chance Efford will be one of the top prospects in the state by his senior season. As a running back, Efford has 464 yards, a 7.3 average and 8 touchdowns. As a linebacker (the likely position he'll play at the next level), he has 30 total tackles, a sack and 10 QB hurries. And remember he's still just a 10th grader and playing both ways for one of the top 6A teams in the state. Last November as a freshman he rushed for 189 yards in the Falcons quarterfinal rout of Valdosta. 
Jarrett Jenkins - 5-11, 180-pound, senior QB. Committed to Georgia Southern to play baseball as a SS and RHP. In his two seasons as Dacula's starting QB, he is 19-3, and has completed 59 percent of his passes for 3,475 yards and 29 TD. He's a throwback. Great at two sports and having not given up one for the other. Coach Clint Jenkins says that with all the playmakers the Falcons have, Jenkins doesn't have to win the game for his team but is certainly capable of doing so.
Riley Adcock - 6-0, 245-pound, senior Center. Receiving interest from Ivy League programs and military academies. Has 4.0 GPA. Adcock is a three-year starter and GACA all-state last year as a junior. Coach Jenkins says "Adcock is savage at practice. Whoever gets him gets a bargain."
Chris Scott - 5-11, 150-pound, senior WR. Has run 100 meters in 10.7 seconds. Committed to Eastern Kentucky. Scott has a team-leading 458 yards receiving with two touchdowns. 
Jake Royals - 6-6, 295-pound, senior OT. Offered by Chattanooga. Royals is a little bit of a project because he grew so fast, he's just starting to catch-up with his body. Coach Jenkins calls it the "baby giraffe syndrome, but with his size, a lot of team's are fishing around on him."
So, it should be another tremendous Football Friday in Georgia on GPB as we have reached the next to last weekend of the regular season. Join Wayne Gandy, Jon Nelson, Hannah Goodin and me for all the action starting at 7:30 p.m. Can't wait!
Secondary Content
Bottom Content