Section Branding
Header Content
Marist, Flowery Branch Ready to Battle
Primary Content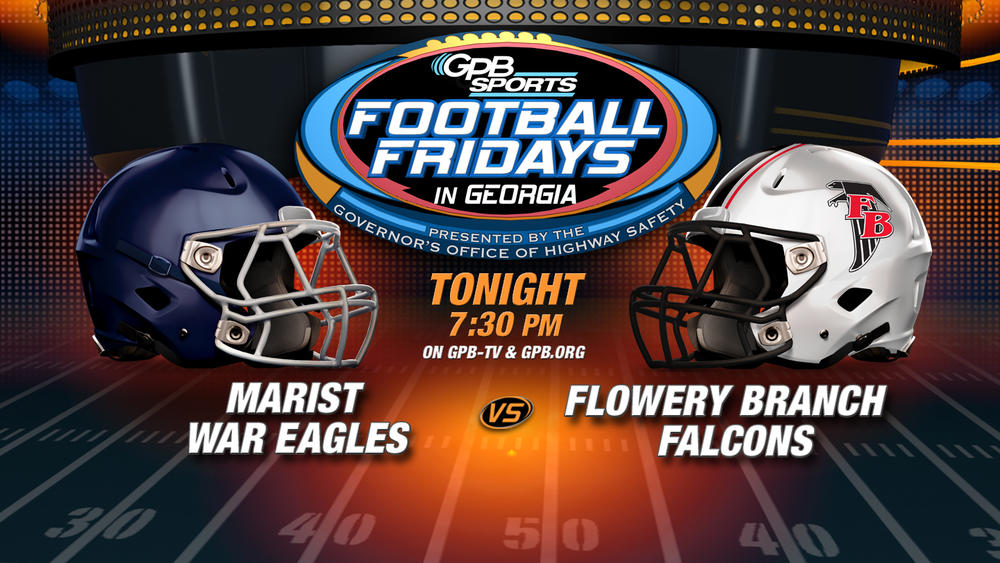 It's been nearly 16 years since the Marist War Eagles won a state championship in football. There are many who believe that this 2019 edition of Coach Alan Chadwick's team might be the ones to bring the Atlanta Catholic School its third in program history. Tonight second-ranked Marist is back on the GPB Sports center stage as the War Eagles play at the remarkable sixth-ranked Flowery Branch Falcons.
Marist is 8-0 overall and 4-0 in Region 7-4A. Flowery Branch is 6-1 overall and 2-1 in the region. 
In fact, the last time Marist won the state championship in 2004 the current Head Coach of the Los Angeles Rams was the War Eagles quarterback. That would be Sean McVay who you might argue after leading the Rams to the Super Bowl in his second season, has become the model of the new, modern-day head coach in the National Football League. Everybody wants a Sean McVay.
Marist may have theirs again. Coach Chadwick, who is now in his 35th season as the War Eagles head coach, says current QB Connor Cigelske reminds him a lot of McVay. Cigelske is Marist's top offensive player, averaging 212 yards per game in total offense and has accounted for 22 touchdowns. The War Eagles senior signal caller is just as dangerous with his arm as he is his legs.
Now you might think that's an odd thing to say for a quarterback, but not a QB that runs the triple option. Cigelske has rushed for 776 yards and 11 touchdowns while passing for 922 yards, 11 TD and no interceptions. But Marist is not nearly as old-school as they used to be. Under the direction of offensive coordinator and former Georgia Bulldogs tight end Paul Etheridge the War Eagles have integrated some shotgun and spread concepts into their offense, although Cigelske is still under center about 70-percent of the time.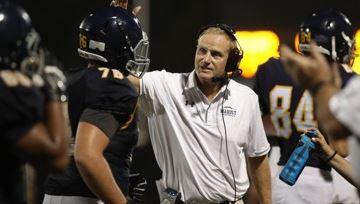 That was the result of a realization by Chadwick, who with 383 career wins has the second most coaching victories in GHSA history. Chadwick realized his program was missing out on some great athletes because of the pure triple option. This realization has resulted in an offense that is much more diverse and averaging right at 39 points-per-game and 400 yards total offense per game.
Cigelske has weapons. There's the all-important fullback position manned by Lincoln Parker and Matthew Dunmon. They have combined for right-at 700 yards rushing and nine touchdowns. Top wide receiver target 6-foot-2 Josh Moore has 17 catches for five touchdowns, 6-foot-4 Derek McDonald has eight receptions for a close-to 25-yard average and 6-foot-1 Matthew Houghton has caught 12 balls.
Defensively Parker and McDonald set the tone on the edge. As the War Eagles' defensive ends, they lead a defense that has shut out three opponents, held five of eight opponents to a touchdown or less and is giving up less than eight points per game.
But a ninth win in nine games is not a given for Marist tonight. I stated earlier that Flowery Branch is remarkable. Despite losing their senior 3-star QB Elijah Gainey, who is committed to South Alabama to a preseason knee injury, the Falcons have navigated the adversity to a 6-1 record. For the second straight year Flowery Branch enters the Marist game on the heels of a tough, near-upset overtime loss to Blessed Trinity.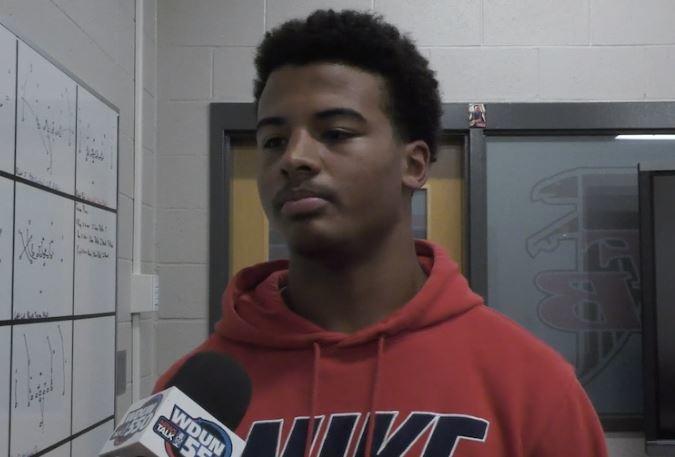 Coach Ben Hall who is fifth in the state in winning percentage among active coaches with at least seven seasons experience will have his team ready as he has all season long. Hall's late father Bill was a hard-nosed high school offensive line coach who worked many years with Lee Shaw. Hall would later work with the legendary Shaw himself as well as another one of the state's all-time greats in T. McFerrin before replacing him as the head coach at Jefferson. Three years ago, he returned to Flowery Branch and has gone 23-7.
But this season threw Coach Hall a curve ball. This was going to be a high-powered, light-it-up offense with big-armed Gainey running the show. That all ended when Gainey blew-out his knee in the Falcons' preseason scrimmage. But it did not end Flowery Branch's season. 
They turned to sophomore David Renard, who became the manager of an offense that focused on handing the ball off to junior Jaizen Ellingham, who has rushed for 700 yards and 16 touchdowns behind a solid offensive line led by Center Dylan Bailey one of three seniors in the interior.
On the defense the Dial-Watson twins, Chase and Chandler, have played side-by-side at safety and racked-up 90 tackles and seven interceptions between them. Their dad Chesley is the Falcons' boys' basketball coach but the pair are likely going to end-up playing college football next season. Perhaps at Austin Peay or Murray State. Maybe together. Maybe apart.
So, it should be another fantastic Football Friday in Georgia as we are down to our final three weeks of the regular season. Be sure to join us. Our coverage starts at 7:30 p.m. on GPB with Wayne Gandy, Jon Nelson, Hannah Goodin and me bringing you all the action. 
Secondary Content
Bottom Content