Section Branding
Header Content
Union Grove Joins The Playoff Hunt
Primary Content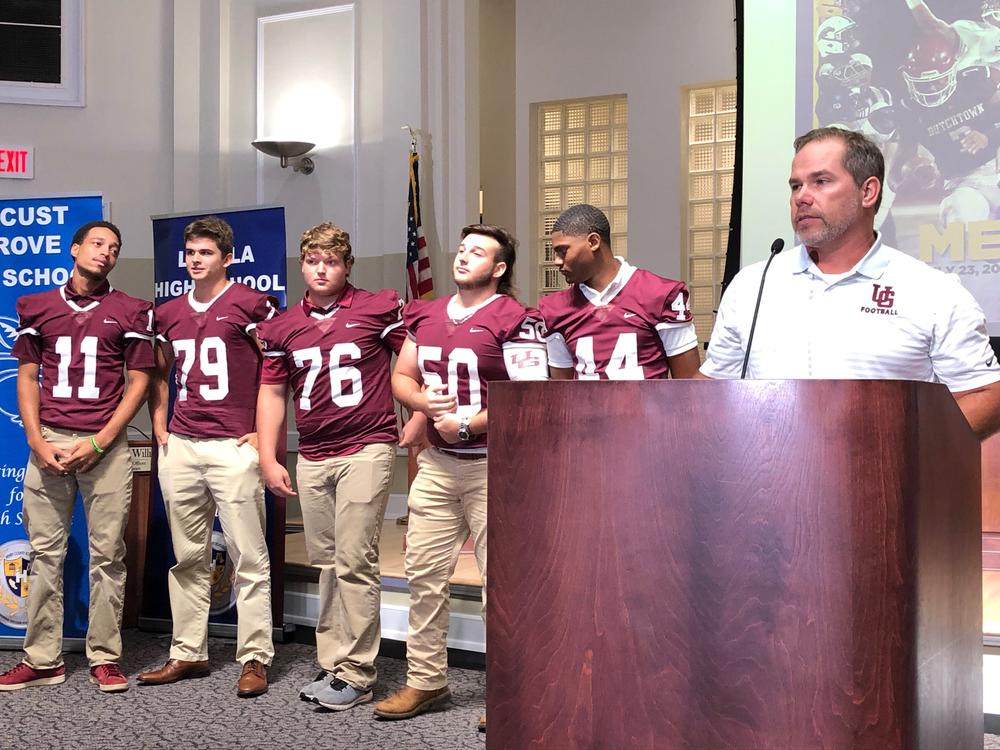 Union Grove finally got the breakthrough it has been looking for this season. After coming close against state-ranked Jones County and Dutchtown over the two previous games, coach Chad Frazier's team finished the drill with a 25-20 win over No. 6-ranked Stockbridge, setting off a wild postgame celebration. 
There was plenty of reason for Union Grove to be happy. It broke a six-game losing streak to Stockbridge, a span in which none of the margins were closer than 34 points, and snapped a 25-game losing streak against ranked opponents. 
"It was an amazing feeling," coach Chad Frazier said. "It's a program-changing win, hopefully. The kids were excited, the parents, the administration, the coaches … everybody. And the student section went crazy."
Union Grove had shown signs this might happen. It lost 28-21 to No. 3 Jones County, turning the ball over on downs while driving at the end of the game. It lost 27-6 to No. 4 Dutchdown, while playing without quarterback Michael Reese. 
"The kids really believed they could be competitive with these guys and it showed," Frazier said.
Union Grove trailed 12-7 at the half, but dominated the second half. The Wolverines scored on all three of their second-half possessions, including a nine-minute drive to open the third quarter. 
Frazier gave great credit to Reese for directing the win. The senior does a nice job running the wing-T attack and made some good throws. 
"And he kept everybody calm when they were going hysterical because we were about to score and take the lead," Frazier said. 
On defense, linebacker Keyon Smothers was a tackling machine.
The win leaves Union Grove in a position to make the playoffs for the first time since 2012. A year ago, the Wolverines came close, missing when they lost to Locust Grove, which nabbed the final postseason spot. 
Secondary Content
Bottom Content