Section Branding
Header Content
Top Prospects To Watch: Mays Vs. Douglas County On GPB
Primary Content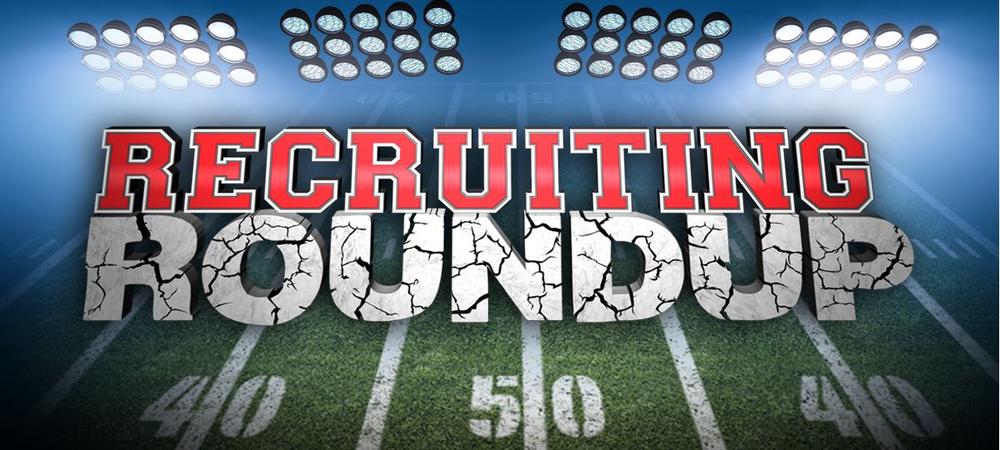 Tonight's game between the Douglas County Tigers and seventh-ranked Mays Raiders at Lakewood Stadium will not decide the Region 5-6A Championship. There's still way too much football left in the season for that. But you might be hard pressed to find a game with bigger region title implications.
Mays is hoping to reclaim what it feels is its rightful place atop the region. The Raiders streak of two straight region championships was ended last season. In fact, it was Douglas County that started Mays' descent when the Tigers snapped the Raiders 19-game region winning streak with a 23-8 victory in Douglasville. Creekside would all but end Mays 2018 region title hopes a week later with a 49-48 win.
Douglas County has not won a region title since 2002. That was the seventh in Tigers history but also its first since 1988. D.C. nearly ended that drought last season but the Tigers winning field goal attempt with two seconds remaining was blocked in a 24-23 home loss to the aforementioned Seminoles. It's an ending that still does not sit well with Coach Johnny White a year later. That loss meant Douglas County had to settle for second place.
There are five legitimate contenders for the Region 5-6A championship this season and with only four state playoff berths. Do the math. Somebody will be staying home in November. This game carries even more urgency for the Tigers. Having already lost to South Paulding 27-19, another region loss likely ends any title hopes and puts Douglas County in a position where they might just be fighting to even make the playoffs their last three games of the season.
This game promises to be a good one. White has revived the moribund Tigers program and gone 28-11 in his four seasons there. He's taken the program to the playoffs the last two seasons after eight straight non-winning seasons before he arrived and in 2017 led Douglas County to its first playoff win since future Navy star QB and NCAA record-setter Ricky Dobbs led the Tigers to a first-round upset win over Warner Robins in 2005.
Coach Niketa Battle has continued the good work of previous head coach Corey Jarvis, who with Battle as Mays' defensive coordinator, led the Raiders to the 2014 State Finals. Until last season's 6-5 step-back season, Mays had gone 44-9 in the previous four seasons and all indications are the Raiders are back, having won seven of their last nine games dating back to last season since those aforementioned back-to-back losses to Douglas County and Creekside.
So, with all that said, here's the top college football prospects to watch tonight … and there's plenty: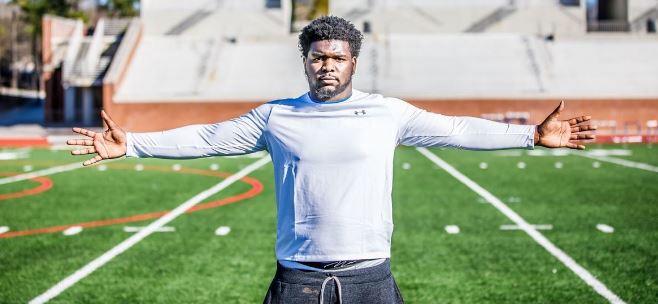 Mays Raiders
Jaquari Wiggles - 6-3, 255-pound, senior. 247 Sports Composite 3-star strongside defensive end. Two-way starter for Mays also starting at WR (yes, he's that athletic). Committed to Georgia Tech in April over 18 other offers. Teams don't typically run to his side of the field. Tennessee was originally his top choice but that changed when Geoff Collins became the Yellow Jackets Coach. When his friends Jalen Huff (Buford) flipped from Oklahoma to GT and Creekside's Tyson Meiguez committed to the Jackets, that was all Wiggles needed to jump on board.
Tyree Nelson - 5-10, 205-pound, senior. 247 Sports Composite 3-star running back. Offered by Pittsburgh, Troy, South Alabama, Western Kentucky and Colorado State. Leads the Raiders with 450 yards rushing and five rushing TDs. Battle says if they gave Nelson the ball 30 times, he'd average 170 yards per game.
Durante Jones - 6-1, 175-pound, senior. 247 Sports Composite 3-star cornerback. Committed to UAB in July over 21 other offers. Battle calls him the "Richard Sherman" of the Mays secondary.
Zaire Thornton - 6-2, 185-pound, senior. 247 Sports Composite 3-Star wide receiver. Seven offers including South Alabama, Toledo and Western Michigan. Team-leading 21 catches for 264 yards receiving. In keeping with the NFL theme and comparisons, Battle calls Thornton their "Larry Fitzgerald."
Tavarious Carswell - 6-0, 175-pound, senior WR. Offered by Troy. Speedster in the WR corps with 11 receptions for 224 yards and a team-leading 20.4 yards-per-catch and four receiving TD.
Cario Googer - 5-10, 170-pound, senior CB. Committed to Wofford. Long arms allow him to play much bigger than his size. Explosive athlete who recorded a 43-foot, nine-inch triple-jump.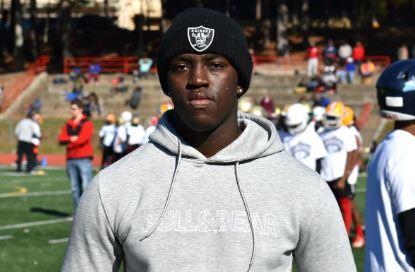 Douglas County Tigers
Travis Collier - 6-2, 195-pound, senior. 247 Sports Composite 3-star athlete. Starting WR/CB for the Tigers. Committed to Western Kentucky in June over seven other offers. 100 and 200-meters track champion. 11 catches for 145 yards and two TD receiving. 
Jonathan Jefferson - 6-3, 260-pound, junior. 247 Sports Composite 4-star and No. 14 strongside defensive end in the national class of 2021. He will be the highest-rated prospect on the field tonight for either team. Fourteen offers including Georgia, Alabama and Wisconsin. Likely will grow into a player that plays interior defensive line at the next level. Leads the team with eight quarterback sacks. His dad Derrick "D-Train" Jefferson was a 6-foot-6 heavyweight boxer who was 28-4-1 in his career and fought Wladimir Klitschko for the world title belt in 2001. 
Kani Walker - 6-3, 190-pound, junior. 247 Sports Composite 3-star cornerback. Ten offers including Georgia Tech, Georgia Southern, Louisville and Maryland. Eight of those ten offers came in June when he participated in the Champions Elite Mega Camp. He will also be active on the offensive side of the ball as well at wide receiver with 13 catches on the season.
Justin Franklin - 5-9, 155-pound, junior. 247 Sports Composite 3-star wide receiver. Starting QB/FS for the Tigers. Eight offers including Duke, Louisville and Boston College. Does everything for the Tigers and he'll have to have a big game for Douglas County to win. White calls him "Eric Berry-like." He should know, he was Creekside's defensive coordinator back when Berry played for the Seminoles White says Franklin knows every check on offense and makes all the calls on defense. Adds that he isn't as big or fast as Berry, but just as quick. He can dominate both sides of the ball. Franklin averages 166 yards of total offense per game and has accounted for nine TDs.
Joshua Robinson - 6-4, 235-pound, junior defensive end. Eight offers including Florida, Florida State and Louisville. Every one of his offers have come in person after a coach has come by Tigers' practice, seen him and offered him on the spot. Came to Douglas County as part of the Inter Baccalaureate program and was going to play basketball. Football has been a good choice for him. He has five sacks and five TFL.
Jaylan Harris - 5-10, 170-pound, junior. 247 Sports Composite 3-star cornerback. Starting strong safety for the Tigers. Eight offers including Michigan, Vanderbilt and Pittsburgh. Unfortunately, will not be with the team tonight. Left for Mississippi this week after the passing of his grandfather. Jefferson will be wearing Harris' number five tonight in his honor.
So be sure to join us. Our coverage starts tonight with Wayne Gandy, Jon Nelson, Hannah Goodin and me at 7:30 p.m. ET on GPB.
Secondary Content
Bottom Content