Section Branding
Header Content
Top Prospects To Watch: King Vs. Stephenson On GPB
Primary Content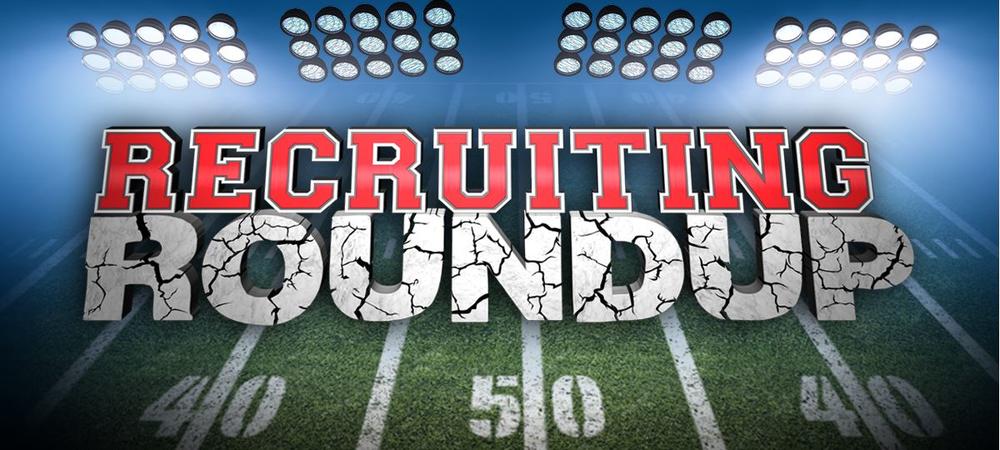 There was a time at the start of this current decade when the Stephenson versus M.L. King match-up was the top rivalry game in DeKalb County. The 2011 game was the stuff of which legends were made, memories forged and approached mythical proportions. 
I'll never forget sitting in my Athens hotel that night preparing to call the Georgia Bulldogs game the following day as the Lions outscored the Jaguars 50-49. My mouth was agape as I watched this amazing game unfold. I typically would have called this game on the former CSS but was not able too because I had to be in the Classic City that day to meet with Coach Richt and his staff.
Mike Davis, who is now with the Chicago Bears, had just capped his over 200-yards rushing game with another score in the final minute to seemingly secure the win for Stephenson. 
All that remained was one last kickoff. Lions star and future Georgia Bulldog Blake Tibbs fielded it at the 18-yard-line and burst down the sideline for an 82-yard kick return touchdown as the clock expired. It was his sixth touchdown of the night. Hallford Stadium figuratively exploded! Students sprinted from their seats, over fences and onto the field and it was absolute pandemonium. It was as great a spontaneous celebration as I've ever seen. Anywhere. Any game. Any sport.
That was the second of three straight wins for M.L King in the series. But not too long afterwards, the Lions program got sideways. Four different coaches in the eight seasons since that night. A 14-36 record the last five seasons. All the while, Stephenson stayed Stephenson with Coach Ron Gartrell, the venerable architect of the Jaguars program at the helm.
Flash forward to today. The Jaguars have won six straight in the series, currently ranked ninth in this week's GPB Sports Class 6A Rankings and are the defending region champs for the ninth time in Gartrell's 24 seasons. 
The Lions are 4-0 for the first time since their 2012 team went 10-0 in the regular season. Former Lithonia High School star and Memphis Tigers CB Deante Lamar has led them there in his third season, and this after going 1-9 last year, albeit with four losses by six points or less and two more by 10 points or less.
So, the rivalry is back on. Coach Lamar found it curious that Stephenson scheduled its Homecoming Game for tonight. Who could blame the Jaguars? Nobody saw this revival brewing in the Lions' program.
 It's a huge game for both. Neither will likely win the Region 4-6A championship without a victory in this one. In fact, after an early season upset loss to Mt. Zion Jonesboro, the Jags likely have to win out to repeat and a second loss puts them in a perhaps precarious playoff position. So, buckle up! Should be fun.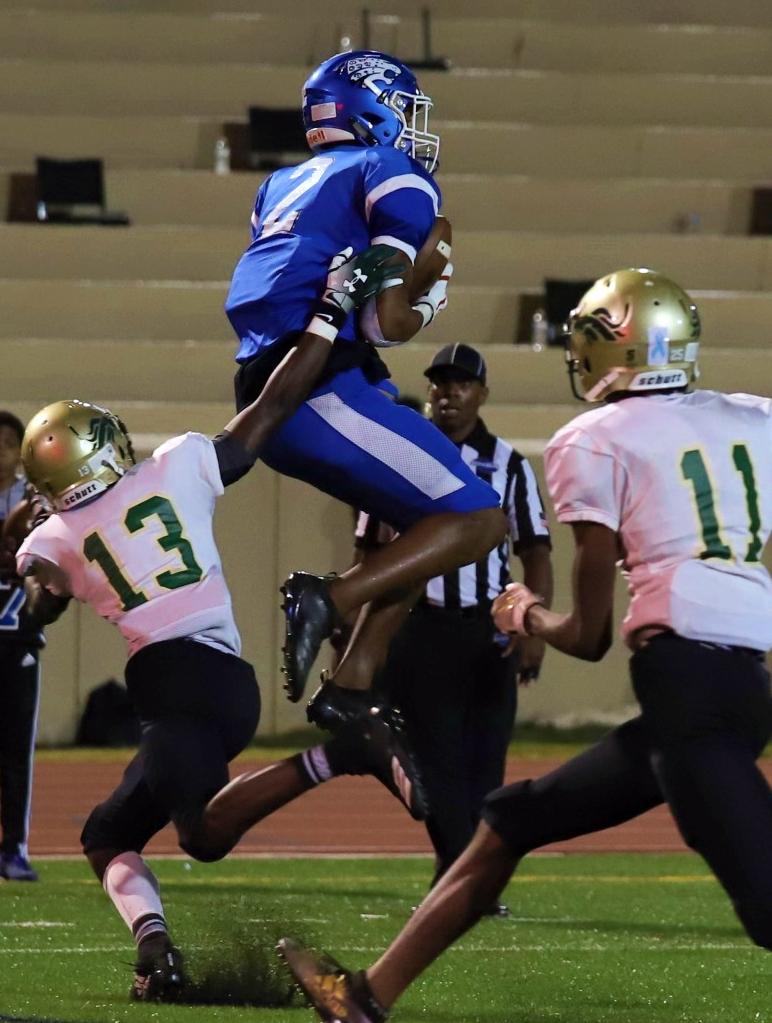 Here's the top college football prospects to watch:
Javier Morton - 6-2, 190-pound, Stephenson senior. 247 Sports Composite 4-star and No. 20 safety in the country (plays cornerback, back-up quarterback and wide receiver for Stephenson). Georgia Tech considered his leader among his 33 offers. Leads the Jaguars with two interceptions one of which was a 100-yard pick six against rival Southwest DeKalb. The interception stood but the touchdown return was erased by penalty. Coach Gartrell says that "Morton is a real thinker which allows him to play so many different positions."
Deondre Jackson - 6-2, 205-pound, Stephenson senior. 247 Sports Composite 3-star running back. Committed to Texas A&M in June over 20 other offers. Jaguars leading rusher with 447 yards on the ground for a close-to 112 yards-per-game average and eight touchdowns playing the fullback position in the Jags' Wing-T offense. Gartrell says "he's a real good inside runner with a great first cut similar to former Stephenson great and Georgia Bulldog Kregg Lumpkin. Has a little bit of (the aforementioned) Mike Davis in him, too. When it's time to close out the game, Jackson will get the ball."
Ryan Ingram - 6-1, 195-pound, Stephenson senior. 247 Sports Composite 3-Star and No. 21 all-purpose back. Offered by Rutgers. Ingram has rushed for 147 yards and scored one touchdown playing one of the halfback positions in the Wing-T.
Janirr Wade - 6-4, 225-pound, Stephenson junior. 247 Sports Composite 3-star strongside defensive end (plays defensive tackle for Jaguars). Committed to Akron. Wade had 21 total tackles, 1.5 quarterback sacks and four TFL. Gartrell says "if Wade is doing well, our D-Line is doing well."
Kamar Wilcoxson - 6-2, 180, Stephenson junior. 247 Sports Composite 4-star and No. 22 junior athlete in the country. Committed to Florida in July over 23 other offers. Unfortunately, will not play tonight as the Jaguars sort through an eligibility issue with Wilcoxson and the GHSA but hope to have him back soon. He is a real difference maker and leads an aggressive and fast safety unit for the Jags. Wilcoxson has 20 total tackles, two sacks, five TFL and 6 quarterback pressures. He will be missed tonight.
So be sure to join us. Our coverage starts tonight with Wayne Gandy, Jon Nelson, Hannah Goodin and me at 7:30 p.m. ET on GPB.
Secondary Content
Bottom Content