Section Branding
Header Content
Top Prospects to Watch: Milton at Roswell on GPB
Primary Content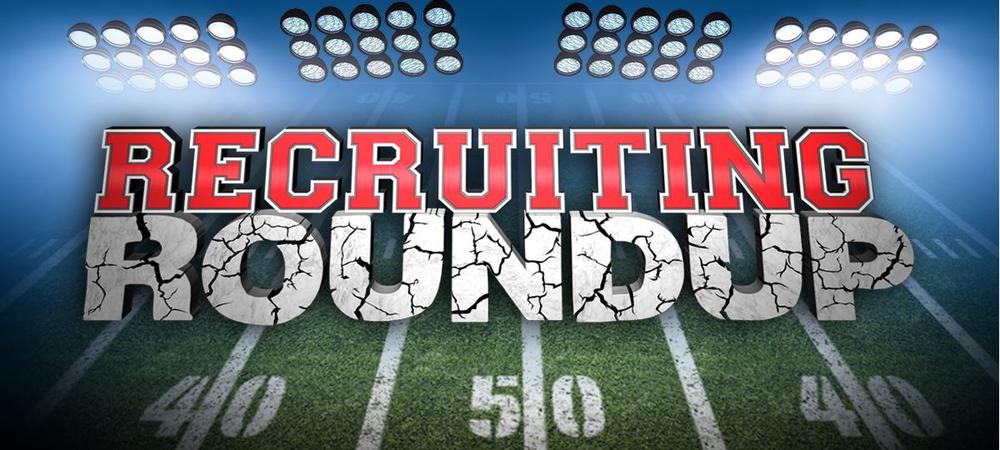 We are very excited to kick off our 20-game GPB Sports High School Football Broadcast Schedule with one of the best and longest rivalries in the state tonight. That's when the defending Class 7A GHSA State Champion Milton Eagles play at the 2-0 Roswell Hornets.
This will mark the 65th all-time meeting between these two North Fulton County schools who are now both in their 70th seasons of football. It is rare to find schools in the Metro Atlanta area that have been around that long, much less been playing football against each other.
The rivalry isn't just about the players and the student body. It goes much deeper than that. Third-year Roswell Head Coach Matt Kemper says many times he encounters men who played for the Hornets who are now in their 40s and the game they remember and talk about, is the game against Milton.
Coach Kemper brought in legendary Coach Ray Manus to talk to his players this week about the importance of this rivalry. Manus coached the Roswell program for 23 years, is the Hornets' all-time winningest coach and the man for whom the field they'll be playing on tonight is named.
The Hornets beat the Eagles 22-20 last season, one of only two losses for Milton in 2018 en route to the school's first-ever state championship. Coach Adam Clack says he got his first real taste of the rivalry last season after the Eagles had beaten Roswell 40-7 in his first season back in 2017. Clack says his team was not ready to match the Hornets intensity that night in 2018 but will be ready tonight. Roswell has won four of the last five games in the series.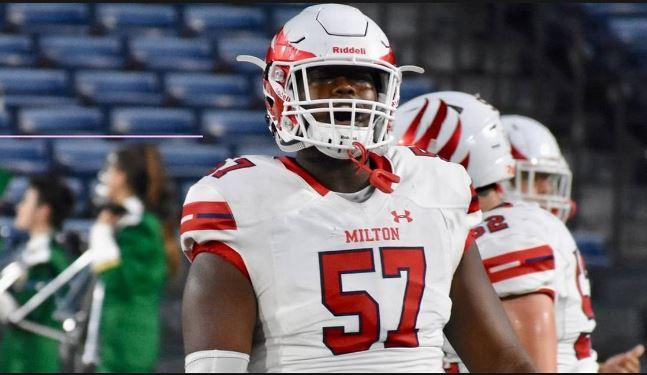 With that big rivalry as the backdrop, there will be plenty of college football prospects to watch. Here's what you can expect:
Milton Eagles
Paul Tchio - 6-5, 300-pound, senior who is committed to Clemson. Chose the Tigers over 11 other offers. He is a 247 Sports Composite 4-star, the No. 4 ranked offensive guard in the country and the No. 13 overall prospect in Georgia. Coach Clack says, "As great a football talent as Paul is, he's an even better person. He is a consummate team-first guy and not distracted by who he is and his accolades. Teammates feed off that for sure."
Jack Nickel - 6-4, 225-pound sophomore tight end who has eight offers including Georgia Tech, Florida State, Kentucky and App State. Nickel has five catches for 62 yards and two touchdowns but did not play in Milton's 17-14 loss at JSerra Catholic Saturday in San Juan Capistrano, Calif., because of a minor knee injury. He is expected back tonight.
Jordan McDonald - 6-1, 210-pound, sophomore athlete who plays running back for Milton. McDonald already has two offers from Florida State and Kentucky. He's carried the ball 14 times for 112 yards and a touchdown as the Eagles No. 2 back. Clack says, "McDonald continues to shine when he gets the opportunities. He's going to be special player and his role is going to increase."
Austin Weiner - 6-7, 240-pound junior tight end who has five offers including Kansas State. He is the son of former Atlanta Falcons offensive tackle Todd Weiner, who was once a teammate of my broadcast partner Wayne Gandy. Todd was a former All-Big 12 OT, second-round pick of the Seahawks who played 11 seasons in the NFL, the last seven with the Falcons.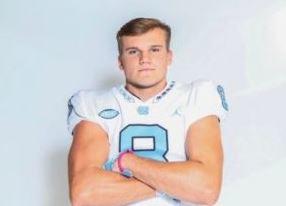 Roswell Hornets
John Copenhaver - 6-3, 220-pound senior who is committed to North Carolina. Copenhaver chose the Tar Heels over 15 other offers. He is a 247 Sports Composite 3-star and No. 13 ranked tight end in the nation. Copenhaver has yet to play a snap this season because of injury but the Hornets are hopeful that tonight is the night they'll get him on the field. You might remember, he had his "coming-out party" last season on GPB when Roswell upset Walton in a great game that went down to the final minute. And for all of you wondering how you get discovered, Copenhaver never went to any football camps or combines, he did it all just playing high school football.
Trey Zimmerman - 6-6, 280-pound senior who is also committed to North Carolina. He picked the Tar Heels over 18 other offers. Zimmerman is a 247 Sports Composite 3-star offensive tackle. Last season Kemper joked with us that Trey shaved once a month and that was just for practice but as a senior he has started to really fill-out and mature. Kemper says Trey "has the signature of an offensive lineman. A gentleman 9-to-5 but mean and nasty when the lights come on."
Doneiko Slaughter - 6-2, 190-pound senior who is committed to Arizona State. Doneiko chose to play for Coach Herm Edwards and the Sun Devils over 12 other offers. He is a 247 Sports Composite 3-Star safety but plays outside linebacker for the Hornets. Slaughter is an incredible physical specimen with three-percent body fat and runs a 4.6 40. Kemper says he thought he was the best defensive player in Region 4 last season. Slaughter has 11 solo tackles, a quarterback sack, pick-six and forced fumble in Roswell's first two games
Jacob Jarrett - 6-3, 190-pound, senior wide receiver with four offers including Troy and South Alabama. Everybody you talk to acknowledges that Jarrett has a tremendous upside and his best football is still in front of him, as they like to say. Roswell legend Jermaine Phillips, who starred at Georgia and then went on to play for the Tampa Bay Buccaneers, told me Jarrett is just starting to scratch the surface. One college head coach (who I can't name because he's not supposed to be talking about an unsigned prospect) loves his length and believes his speed will get even better. Kemper says Jarrett has an uncanny ability to track the football and get in position to make the catch. Kemper believes that comes from Jarrett's great baseball skills, another sport at which he excels. Three of Jarrett's four receptions this season have gone for touchdowns.
So, this is going to be a fun one for sure. I invite you to join us tonight at 7:30 p.m. for the first of our 13 Football Fridays in Georgia. I'll be joined in the booth this season by former Auburn Tigers All-American, NFL First-Round Draft Pick and 15-year pro Wayne Gandy who played for the Rams, Steelers, Saints and Falcons. I think you're going to enjoy his insight. 
As always Jon Nelson will be working the sidelines and Hannah Goodin will be our in-game and halftime host. We've got a great team and I'm so proud to call them my friends and colleagues as I start my sixth season with GPB and my 22nd season calling live high school football on television in the state of Georgia. 
Secondary Content
Bottom Content