Section Branding
Header Content
Brookwood Growing Next Generation Of Leaders
Primary Content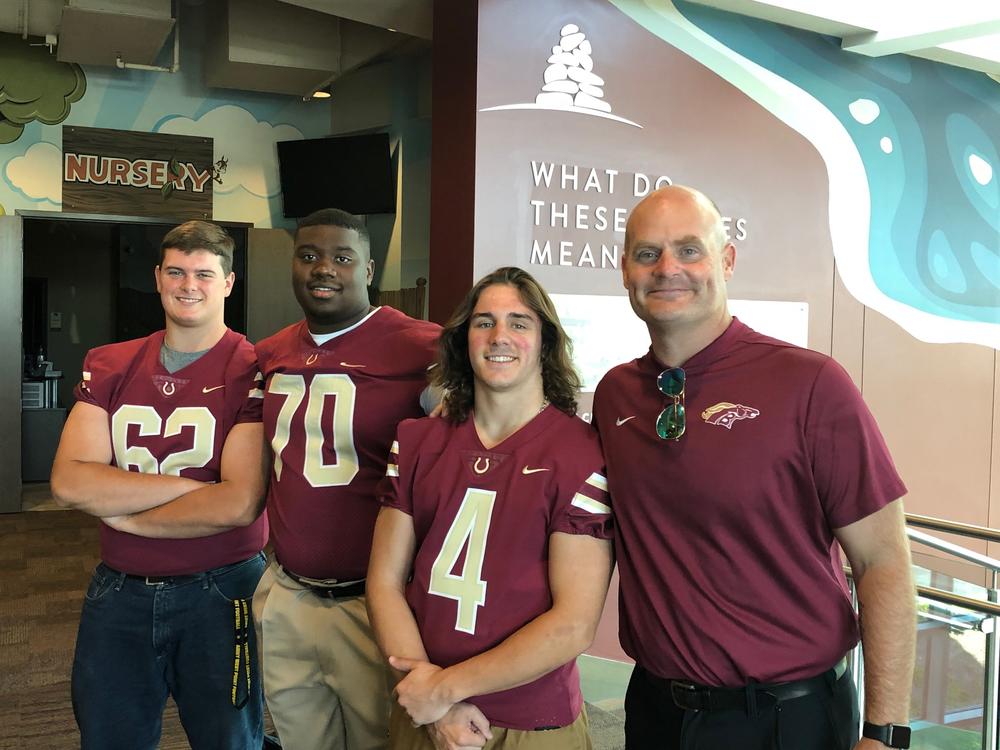 Leadership has always been a point of emphasis at Brookwood High School. The football team has always had high standards, starting with the prolonged excellence of coach David Hunter, continuing through the years of coach Mark Crews and extending into the current regime of coach Philip Jones. 
But this year leadership is being stressed at a higher level through the school's new Golden Helmet group. By identifying the team's leaders – through all grade levels – Jones has been able to continue a nurturing process that will hopefully be beneficial to the football team, as well as society itself. 
"We started in January and meet a couple times a month for the purpose of leading the leaders," Jones said. "These guys have taken the mantel and run with it. On paper a lot of people aren't going to look at our team and see a five-star guy here and a four-star guy there, but our team has excellent character and excellent leadership. 
"Right now we're in a really good place where guys care about each other, want to be good and want to uphold the Brookwood traditions. Those are the fun years to coach. … I love the collective character and leadership of this group. We've created a cool culture around that."
The players have embraced the new model. 
Sean Hill, a senior guard said, "I'm happy about it. I felt like last year we weren't as player-led like we should have been. This year that's a big difference. We're not telling everybody what to do, we're doing it ourselves."
"I love it," said running back Eli Kohl. "I noticed the difference from last summer to this summer. Last summer it was we 'had' to go work out. Now it's we 'get to do this.' I feel like it's a big difference."
The Golden Helmet members have participated in service projects, from working at the youth park to helping move boxes. One Sunday morning they decided among themselves to support one of the team's trainers by attending a fund-raising walk at Atlantic Station to support autism research.
"These guys have a huge heart for others," Jones said. 
On the field the Broncos have plenty of holes to fill from last year's 7-4 team. All 11 defensive starters will be brand new, which means the team will keep it simple early in the season. 
"We had a good spring," Jones said. "We did not show well against North Gwinnett (in the spring game), but we made huge strides over summer. Our defensive unit has grown a ton and I think can grow into a good group."
The offense has three excellent returning linemen – Sean Hill has committed to NC State and Aidan Perkins has committed to Army -- as well as 1,200-yard running back Eli Kohl. 
The question mark is at quarterback, where junior Jack Spyke has limited experience and begins as the likely starter. But he is being pressed by freshman Dylan Lonergan, who is expected to play.
The Broncos open the season against McEachern on Saturday in the Corky Kell Kickoff Classic. Those two teams have participated in the event since its inception in 1992 and will be playing for the eighth time. McEachern leads the series 4-3. 
Secondary Content
Bottom Content