Section Branding
Header Content
Lanier Has High Hopes For 10-Year Celebration
Primary Content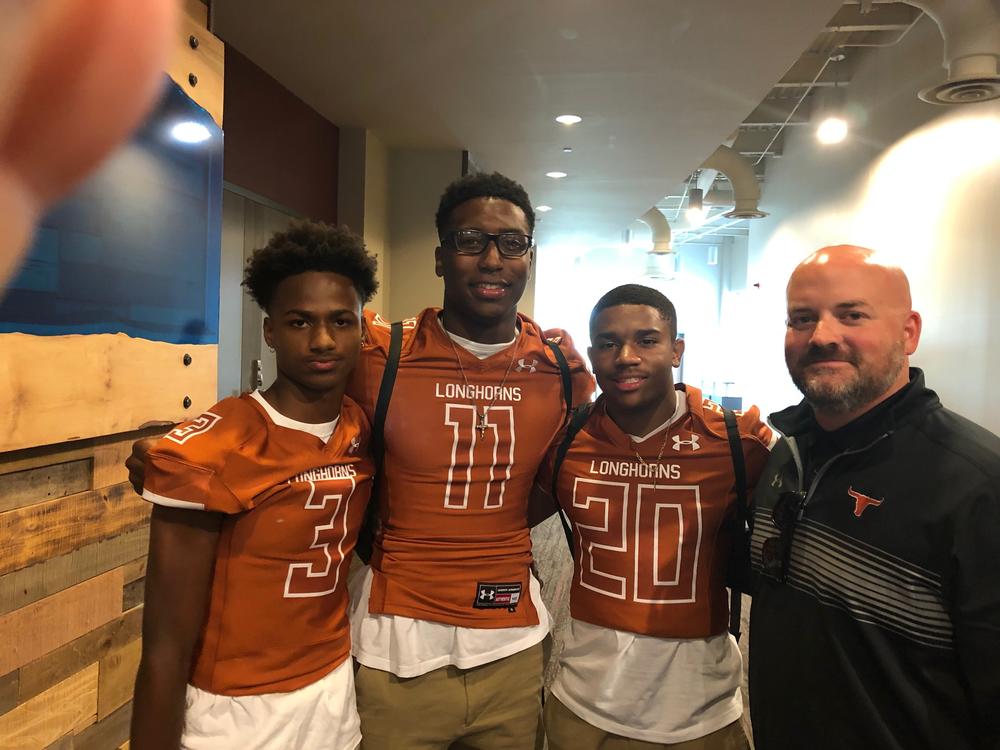 Lanier is celebrating its 10-year anniversary as a school this fall and coach Korey Mobbs has had a front-row seat from the beginning. Mobbs, who has served as the head coach the last six season, has helped the Gwinnett Country program grow to the point where it was one win away from reaching the state championship game a year ago. 
"To watch our team grow from learning how to put on shoulder pads to tying our shoes and to have a shot to be in the Final Four was very special," Mobbs said. 
The Longhorns were 10-4 in 2018, losing to eventual champion Lee County in the semifinals. The staff has been working hard to find the proper mix between savoring the season and forgetting about it. 
"As a coach you're always looking forward, so we left that behind us," he said. "But you hope that feeling stays with us so we'll make that climb again. … We've tried to do a good job talking about how each year is new and different. We have to find our own identity."
The Longhorns begin with season with a big hole to fill on defense. Kameron Brown was a consensus all-state linebacker who was chosen the classification's defensive player of the year by the Georgia Sports Writers Association. He signed with Auburn. Brown is on the watchlist for the National Player of the Year Award presented annual by the Maxwell Football Club. 
"You don't replace someone like (Brown), but we have some young men who will step in and play vital roles," Mobbs said. 
On offense the team lost quarterback Zach Calzada, who signed with Texas A&M. 
The top returning player this fall is Phillip Webb, a 6-foot-4, 215-pound outside linebacker who was first-team all-state in 2018. He has been offered by virtually every school in the country, but is likely to stick around to play in the South; analysts say he's leaning toward Clemson and Auburn, with LSU and Alabama also heavily in the mix. 
"He's got offers from everyone," Mobbs said. "But he's a very humble kid and he's an extremely productive player."
Other top returners are running back Taj Barnes and defensive back Nahil Perkins, who have both committed to Fordham. 
Lanier opens the season on Aug. 23 against Peachtree Ridge. 
Secondary Content
Bottom Content