Section Branding
Header Content
SW DeKalb Brings Loftier Goals Into Season
Primary Content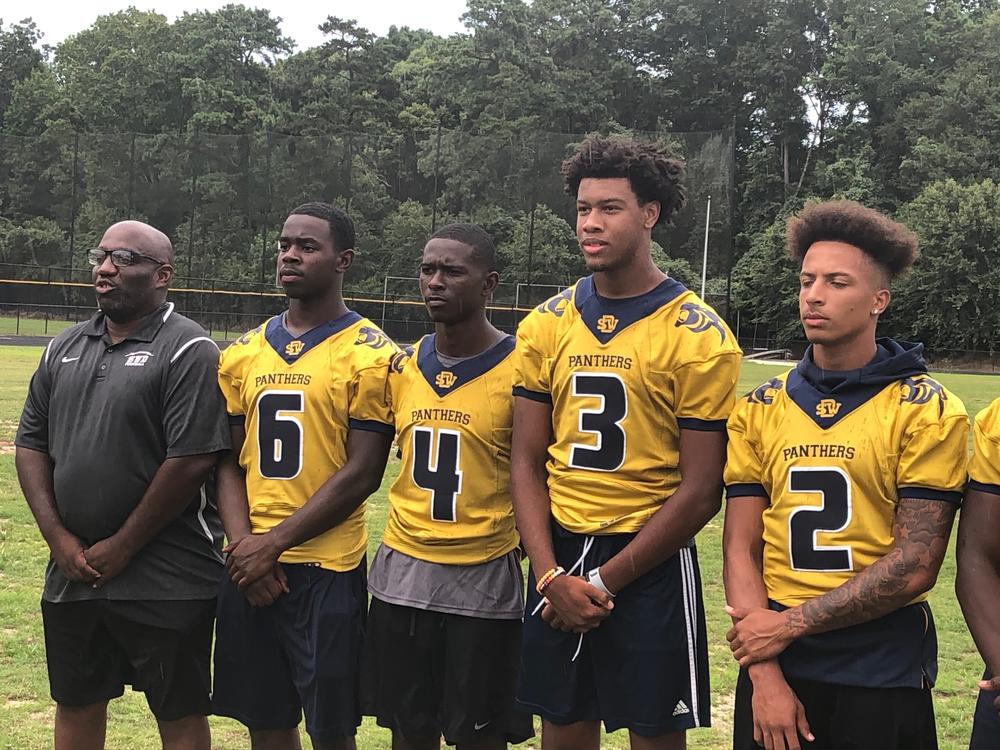 Tommy Wright and Aquil Muhammad have been key pieces of the turnaround at Southwest DeKalb. They were both instrumental in last year's undefeated regular season. But both want more for their senior season and are particularly eager to wipe out the feeling that came with last year's upset loss in the first round of the state playoffs. 
"That's definitely motivation," said Wright, a 5-foot-10, 170-pound defensive back. "That was a bad loss (to Loganville) in the first round and it was because of people playing like individuals. This year's we're going to play more as a team."
Muhammad, a 6-foot, 180-pound wide receiver, said the long-range goal is a state championship. "But we pretty much all want to make sure we're play as a team and keep moving forward as a program," he said. 
The Panthers went 10-1 in 2018 and unfurled the program's first region championship banner since 2009. The goal for coach Damien Wimes, who is starting his third season at the helm, is to return Southwest to it's prominence in the state. He's doing it by emphasizing high character and doing the right things. 
"Character is really big with us," Wimes said. "You can have all the athletes in the world, but if you don't have character, you're not going to win the big games."
Even though there were losses – including all-state defensive back Jamel Starks (Louisville) and linebacker Joshua Tate (Southern) -- Southwest should be strong on both sides of the ball. Wright is excellent in the secondary and John Grant is a talented defensive lineman. Wright had two interceptions and recovered three fumbles and Grant had 10 sacks and 12 tackles for loss last season.
On offense, quarterback Rion White showed tremendous growth last season as a first-year starter. The 6-foot-5, 200-pound junior threw for 986 yards and nine touchdowns in 2018. Muhammad caught 26 passes, four of them for touchdowns, and earned the reputation coming making the big catch in the clutch. 
"We're going to fight hard together and play for each other," Wimes said. 
The players have reveled in helping elevate the program to a high level again. The Panthers are favored to win the Region 5 title and claim back-to-back region championships for the first time since winning three straight from 1998-2000. 
"It's been great for alumni. They give us a pat on the back," Wright said. "Getting the program back to where it was … it's a great thing. It's a great feeling."
Muhammad said, "After I leave, I'll feel like I left a legacy. We just can't get big-headed and make sure we take care of business."
Southwest DeKalb opens the season on Aug. 23 against Woodland at Godfrey Stadium. 
Secondary Content
Bottom Content