Section Branding
Header Content
New Coach Takes Wheel of Grayson's Football Ferrari
Primary Content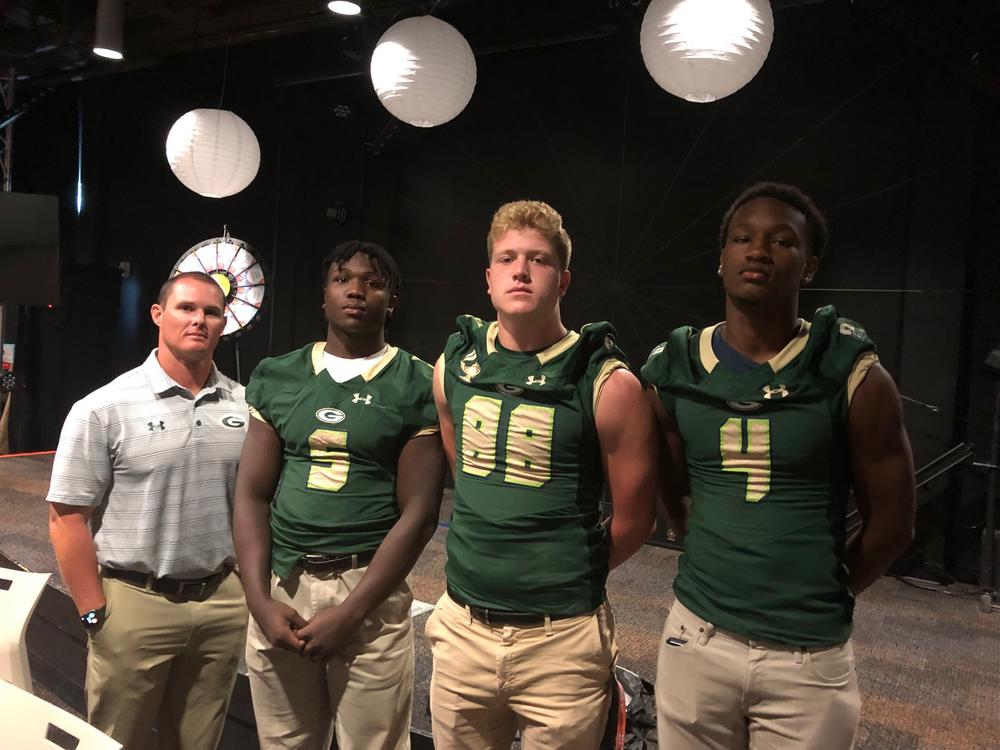 For the fourth time in five seasons, there's a new head coach at Grayson High School. It's now Adam Carter's turn to meet the high standards for the Gwinnett County school that has won 10-plus games in 11 of the last 12 years, but failed to reach the championship game the last two years. 
Carter replaces Christian Hunnicutt, who went 20-5 in his two seasons before stepping aside to take the job in Villa Rica. Last year the Rams were 10-3 and lost to Lowndes in the third round of the playoffs.
Carter played at West Georgia and has been an assistant at Reinhardt University, Valdosta and Camden County. He was head coach for a year at Bradwell Institute in 2013 and was head coach in 2018 at Creekview, leading the Grizzlies to a 12-1 season and a region championship. He had intended to stay at Creekview, but couldn't pass up the opportunity at Grayson, which perennially fields one of the most talented teams in the state. 
Carter arrived in March and immediately began to put an emphasis on the weight room. 
"We got in the weight room out of the gate," he said. "I think that's the biggest thing where you establish relationships … how far you push yourself. It's not right or wrong, it's just the way I do it and they've responded. They've worked really hard and they've responded to everything we've thrown at them."
The players and staff are raving about junior running back Phil Mafah (6-1, 215), who they tout as one of the best in the state. He ran for 720 yards on 89 carries (8.1 yards per attempt) with 10 touchdowns as a sophomore. Mafah is a four-star recruit who already has 25 big-time offers. 
The Rams have an excellent pro-style quarterback in C.J. Dixon, who has committed to Illinois. Dixon is a 6-5, 210-pound four-star recruit who has a cannon for an arm. He has spent a lot of time with offensive coordinator Aaron Nance to learn the new offense. 
"We're going to have our ups and downs, especially early in the season," Carter said. "The offensive staff will always find ways to change things and get the ball in the playmaker's hands. The thing now is to be as simple as we can be, but be effective and let our kids play. We've got football players, let them play football."
Dixon said, "It's much more fun. The playbook is opened up so much more and we've got two of the best running backs in the state."
The Rams have speed, too. Plenty of it. 
"We can run," Carter said. "And when you've got guys who can run, you've got a chance."
Grayson is loaded with talented players. In addition to Mafah and Dixon, the Rams have major college prospects in wide receiver Ryan King (Georgia Tech) and defensive end Jadyn Bost (undecided). Five signed with ACC or SEC teams in 2018. 
"This is the most talented team I've had a chance to be around," Carter said. "We had some talented prospects at Camden, but top to bottom this is the most talent we've ever had. We've got the keys to the Ferrari, now we've got to figure out how to drive it."
The schedule is challenging again. There are non-region games against Tucker, Marietta, Westlake and Colquitt County before the Region 8-7A schedule starts. The big game is Oct. 18 at Archer.
Secondary Content
Bottom Content