Section Branding
Header Content
Class 6A Preview: Northside Warner Robins Vs. Lee County
Primary Content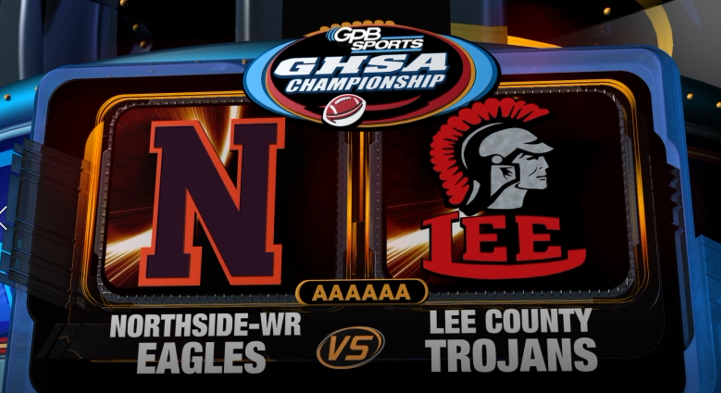 Class 6A 
Northside Warner Robins vs. Lee County, Tuesday, 8 p.m., Mercedes-Benz Stadium
Northside Warner Robins Eagles
School location: Warner Robins
Record, ranking: 9-5, unranked
Coach: Kevin Kinsler is 97-20 in 10 seasons.
How they got there: Def. Tucker 43-21; def. Bradwell Institute 35-0; def. Sequoyah 30-6; def. Dacula 14-7. 
Top players: QB Jadin Daniels, PK Cory Munson, RB Eric Smith, DL Nate Trevino, DL Lafredrick Chappell, LB Mario Starling, DB Tubby McCall, DB Deshaun Maine, WR Daniel Neal, OL Calvin Stanley, OL Jonathan Glover, DL Jujaun Ferguson, DL DeAndre Walker, LB Willie Northern, DB Kenrez Anthony
Playoff history: Northside has won three state championships – 2006, 2007 and 2014
Lee County Trojans
School location: Leesburg
Record, ranking: 14-0, No. 1
Coach: Dean Fabrizio is 80-35 in 11 seasons. 
How they got there: Def. Mundy's Mill 48-13; def. Effingham County 54-0; def. Creekview 42-20; def. Lanier 42-7.
Top players: NG Anthony Harvey, DB Jammie Robinson, QB Kyle Toole, WR Chauncey Magwood, WR Daveon Sanders, OL Griffin Carder, OL Parker Rogers, DL Eric Price, DL DeAngelo Carder, LB Baron Hopson, DB Tay Mayo, DB DeShawn King, RB Preston Simmons, WR Jeremiah Ingram, TE Noah Cruz, OL Jackson Griffin, LB Brandon Thomas, LB Zay Hicks, DB Zach Mason, DB Derrick Gorsuch.
Playoff history: Lee County won its first state championship last season, beating Coffee in overtime in the final. 
Notable: Lee County defeated Northside 21-7 on Oct. 13. Northside leads the series 4-2, but Lee has won the last two meetings. 
Secondary Content
Bottom Content