Section Branding
Header Content
Class 3A Preview: Cedar Grove Vs. Peach County
Primary Content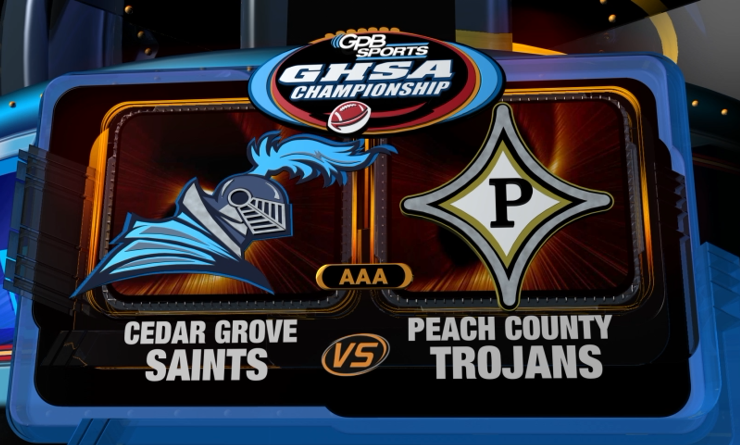 Class 3A
Cedar Grove vs. Peach County, Tuesday, 4:30 p.m., Mercedes-Benz Stadium
Cedar Grove Saints
School location: Ellenwood
Record, ranking: 13-1, No. 2
Coach: Jimmy Smith, 66-14-1 in seven seasons
How they got there: Def. Hart County 49-0; def. North Hall 49-33; def. Benedictine 55-0; def. Pierce County 30-6.
Top players: RB Chavron Wright, QB Austin Smith, WR Jadon Haselwood, LB William Jenkins, DE Dante Walker
Playoff history: Cedar Grove won their only state championship in 2016. 
Peach County Trojans
School location:  Fort Valley
Record, ranking: 12-2, No. 4
Coach: Chad Campbell,
How they got there: Def. Ringgold 48-7; def. Liberty County 47-8; def. Westminster 21-3; def. Calhoun 22-7. 
Top players: RB Tijah Woolfork, QB Jaydon Gibson, RB Noah Wittington, WR Terkel Washington, LB Sergio Allen, DL Cedric Hillsman, OT Terrence Ferguson
Playoff history: Peach County has won three state championships – 2005, 2006, 2009. 
Notable: This is the first meeting between the two teams.
Secondary Content
Bottom Content