Section Branding
Header Content
Football Fridays In Georgia: Players to Watch - Lowndes vs. Milton
Primary Content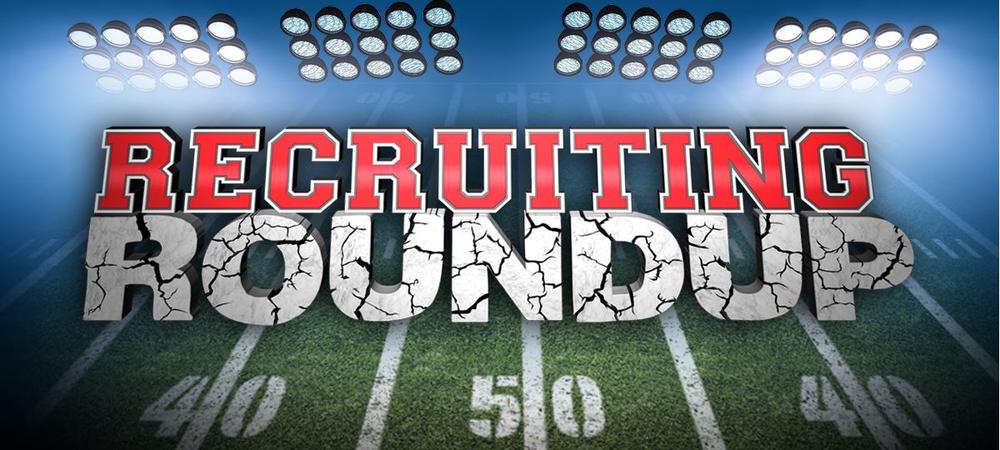 The Road to the Benz ends tonight on GPB as the eighth-ranked Milton Eagles take on the Lowndes Vikings at Denmark High School in the semifinals of the GHSA 7A Playoffs. Tonight's winner will advance to the State Championship Game to play either Colquitt County or Archer at Mercedes-Benz Stadium Wednesday, Dec. 12.
The Lowndes Vikings are seeking their first State Championship Game appearance since 2007 when they won the last of their three state titles in four years (2004-2007). Overall the Vikings have won five state championships dating back 1980. Tonight's semifinal appearance is also the Vikings first since that 2007 season and comes as perhaps a surprise for the program. 
Led by now-Michigan Wolverine Michael Barrett at quarterback, last year's team was undefeated and ranked No. 1 in the state when they were upset by McEachern in the second round of the playoffs. The 2017 Vikings were the team that was expected to get back to the State Championship Game. Not the 2018 Vikings. 
This season's Vikings have only three full-time senior starters and got routed at Colquitt County 40-6 on GPB just four weeks ago. But after three straight playoff wins and two of them on the road in Atlanta, 24-0 at Westlake and then 20-15 at heavy-State Championship Game favorite Grayson, here they are.
Coach Randy McPherson said after that Colquitt loss, they got back to being physical in practice, "blocking and tackling." Basically, they went back to camp in November. He says "last year is a thing of the past. All I know about our team now is that they are ready to play." He says these now-three straight trips to Atlanta have been great for team bonding and chemistry, rather than a hardship.
The Milton Eagles are in their 69th season of varsity football. They are seeking their first-ever State Championship Game berth. Tonight's game is the biggest in the program's history. While this is the Eagles second state semifinal game, it's the first in what I call the modern era. That's when the playoffs became five weeks back in 1978. The Eagles only other semifinal was just a one-game playoff after a 10-0 regular season (which remains the only perfect regular season in program history.)
Historically Milton has not played good football. The program once endured a 37-game losing streak in the late 1980s. Including this season, the Eagles have won only three region championships with two of those in the last five seasons. The Eagles are 5-3 in the playoffs over these last three years (with three of those wins over the last three weeks), after going 0-10 in the playoffs in that aforementioned modern era. You won't find much success before it either.
Second-year Coach Adam Clack said before he was Milton's coach, he saw a school that was known for its baseball and basketball championships, fine arts success and great academics. He saw a football program "that wasn't broken, just needed a push forward." Clack has provided that push with the team going 20-5 under his watch.
So tonight, we have one team trying to make history and another trying to get back to it. Should be an incredible night. I invite you to join us starting 7 p.m. on GPB Sports.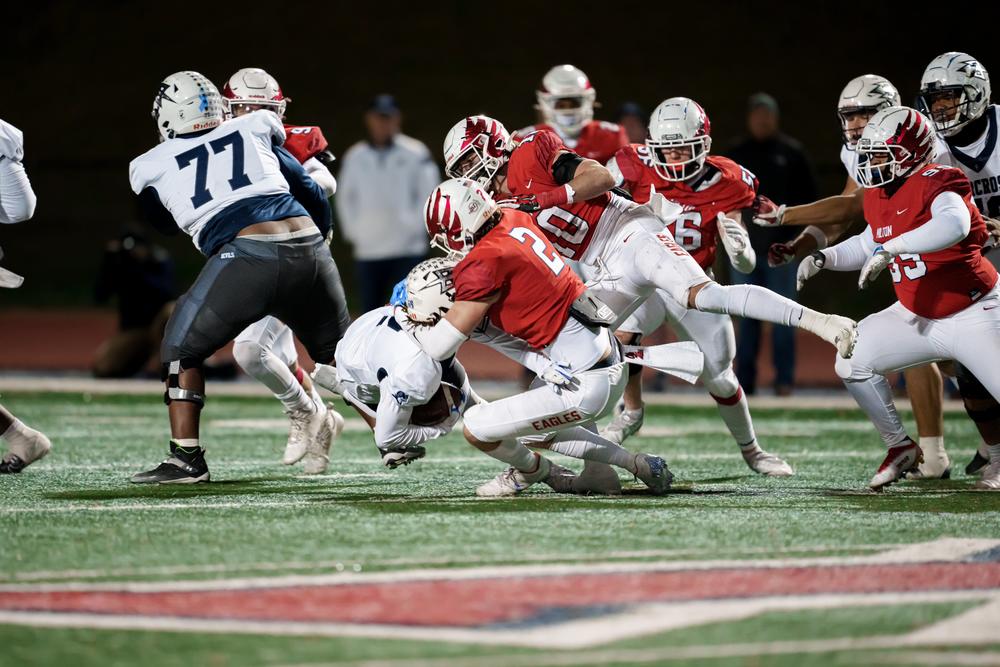 Milton Eagles
College Prospects to Watch Tonight
*All rankings are 247 Sports Composite unless otherwise noted
Paul Tchio – 6-5, 325-pound, junior. 4-star. No. 22 junior offensive tackle in the nation. No. 18 overall junior prospect in Georgia. Committed to Clemson Sunday over 11 other offers. 
Joseph Charleston – 6-2, 190-pound, senior. 4-star. No. 13 safety in the nation. No. 19 overall prospect in Georgia. Committed to Clemson in October 2017 over nine other offers.
Jordan Yates – 5-11, 186-pound, senior. 3-star. No. 22 dual-threat quarterback in the nation. Committed to Georgia Tech in June over 13 other offers.
Allen Walker – 6-2, 205-pound, senior. 3-star outside linebacker. Committed to Louisiana Tech in June over six other offers.
Jack Nickel - 6-2, 180-pound freshman athlete. Offered by Kentucky.
Josh Edwards - 5-10, 200-pound, senior running back. Offered by Bowling Green.
Jordan Cox – 6-3, 195-pound, senior wide receiver. Offered by Bowling Green.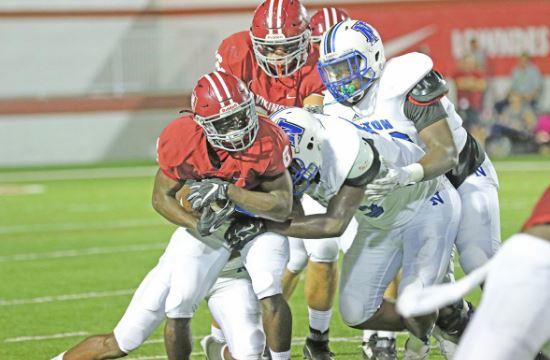 Lowndes Vikings
College Prospects to Watch Tonight
*All rankings are 247 Sports Composite unless otherwise noted
Travis Tisdale – 5-8, 165-pound, senior. 3-star running back. Committed to Kentucky in June over 17 other offers.
Josh Brown – 5-11, 165-pound, junior. Rivals 3-star cornerback. Offered by Michigan.
Jamari Hill – 6-2, 200-pound, senior outside linebacker. Seven offers including UAB, Troy and Marshall.
Secondary Content
Bottom Content