Section Branding
Header Content
Football Fridays In Georgia: Archer, Parkview Prospects To Watch
Primary Content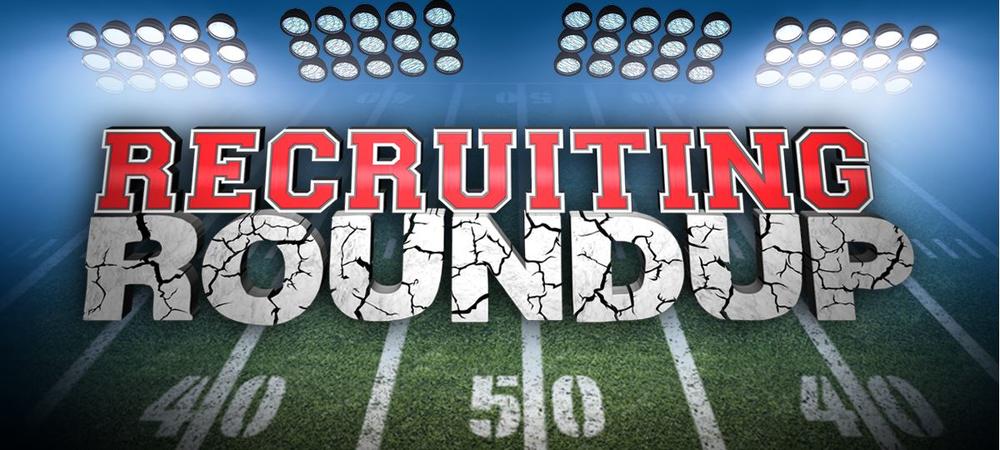 The Road to the Benz continues tonight on GPB as the Class 7A No. 3 Parkview Panthers host the ninth-ranked Archer Tigers. Coverage starts 7 p.m. This is the second of four straight weeks of state playoff action leading up to the eight GHSA State Championship Games at Mercedes-Benz Stadium Dec. 7-8.
Parkview is 11-0 for the first time since Thanksgiving 2002. That Panthers team would go on to win four more games claiming their third straight state championship, stretching their then-state record win streak to 45 games. That winning streak would end the following September at 46 straight in a game I had the pleasure to call on CSS when rival and second-ranked Brookwood finally ended the No. 1 Panthers run on history with a 35-21 win. 
Who could have known that the Panthers stranglehold on the state championship trophy here in Georgia was over? Parkview would reach the 2004 State Championship Game losing to Lowndes 17-14. They have not been back since. In fact, the Panthers were about to fall into an 11-year stretch where they won only three playoff games and had six non-winning seasons.
But Parkview alum Eric Godfree has led his alma mater back to the state contender stage this season with their first double-digit win season since 2005. They are region champions for the first time since 2004. The Panthers high-powered offense has not scored fewer than four touchdowns in a game this season. The defense has improved, or the schedule has gotten easier. Probably a little of both. Since giving-up 90 points in consecutive wins over Lowndes, Tift County and Milton, the Panthers have allowed just 42 points in the last seven games and that includes their 42-19 first round win over Collins Hill.
Archer is back in a familiar spotlight. Of course, this high school had not even been thought of back in the aforementioned Parkview glory days. Archer alums haven't even had a 10-year reunion yet. But the Tigers head coach Andy Dyer doesn't have to be told about the Panthers. He battled them every year during his high school playing days as member of the Brookwood Broncos. Funny how the football circle of life in Gwinnett County keeps coming back to that Battle of Five Forks-Trickum.
Coach Dyer will be attempting to get his Tigers into the state's quarterfinals for the fourth time in five years with a win tonight. This is a program that got to the state championship game in just its fifth full season back in 2014, so while reaching the quarters would be considered a huge accomplishment for a program less than a decade-old, Dyer has made that something to be expected at the Lawrenceville school. This year's Tigers are 9-2 with their only two losses coming to Top-10 ranked programs Milton and Grayson.
This should be one heck of battle in the second round. Really a playoff game more fitting of the quarterfinals. But tonight, on GPB, we'll have it for you live.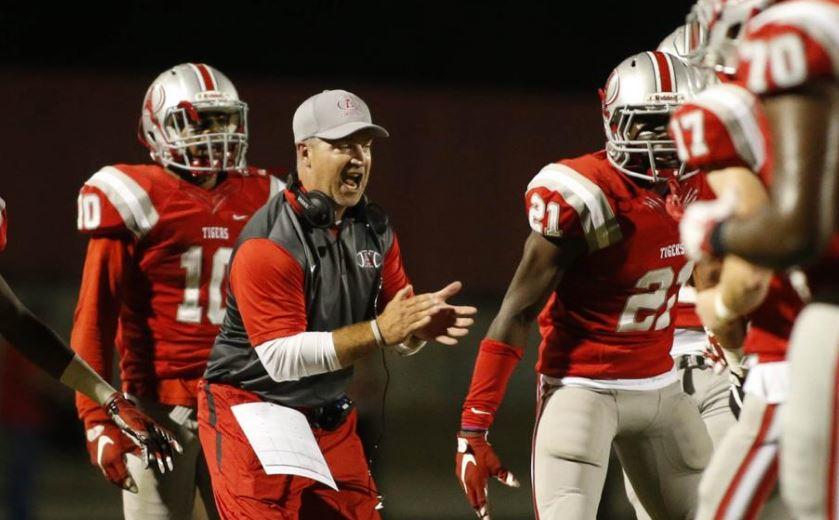 Archer Tigers
College Prospects to Watch Tonight
*All rankings are 247 Sports Composite unless otherwise noted
Andrew Booth – 6-1, 188-pound, senior. 5-star. No. 3 cornerback in the nation. No. 8 prospect in Georgia. No. 34 overall national prospect. Committed to Clemson in July during the program's annual "All-In Cookout" over 23 other offers including his other two finalists Auburn and Georgia. In addition to being one of the top corners in the nation, he's also a wide receiver threat for Archer and caught a 47-yard TD pass in the Tigers 56-0 first round rout of Forsyth Central. And he's also not the only football star in his family, his twin sister Alicia is a QB and DB on Archer's flag football team. They both wear No. 21.
Jalyn Phillips – 6-0, 198-pound, senior. 3-star safety. Committed to Clemson on his 18th birthday in August over 53 other offers including his other two finalists Alabama and Oklahoma. Clemson had not offered until June during an on-campus visit but the Tigers have had a recruiting relationship with Phillips since his freshman year. Ironically Phillips recruiter is former Grayson Coach, now Clemson secondary coach, Mickey Conn. Phillips says the passion DC Brent Venables shows running the Clemson defense "gives him goosebumps."
Colby Wooden – 6-4, 230-pound, senior. 3-star defensive end. Committed to Auburn in August over 25 other offers. 
Braylen Weems – 5-11, 170-pound, senior. 3-star wide receiver. Five offers including South Carolina, Syracuse and Iowa State. 
Demetrius Wigfall – 5-8, 158-pound, senior. 2-star wide receiver. Offered by Arizona.
Emmanuel Michel – 5-9, 189-pound senior. 2-star running back. Offered by Air Force and South Alabama. 
Jalen Mayala – 6-6, 210, junior defensive end. Offered by Mississippi State.
Christian Johnstone – 6-2, 250 senior center and long snapper. Offered by App State and Air Force.
Amos Dahn – 6-1, 217-pound senior linebacker. Offered by Central Michigan and Seton Hill.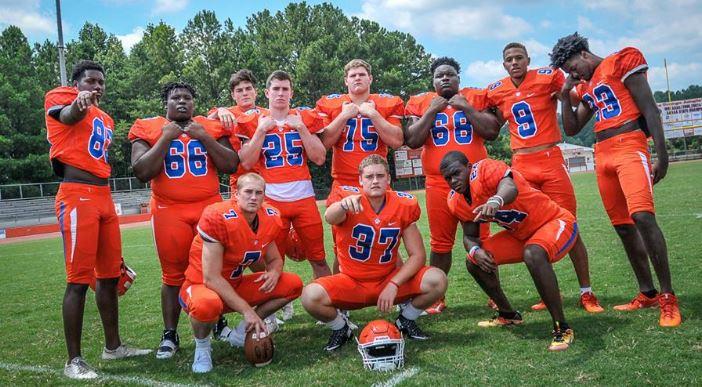 Parkview Panthers
College Prospects to Watch Tonight
*All rankings are 247 Sports Composite unless otherwise noted
Malik Washington – 5-9, 180-pound, senior. 3-star athlete who plays WR and RB for the Panthers. Virginia Tech is considered his leader after the Hokies offered in January. Washington has 18 other offers including Auburn, Mississippi State and Kentucky. Washington did not play in the Panthers 42-19 first round win over Collins Hill and hopefully he'll be able to go tonight. Washington has totaled over 1,000 yards of total offense this season with 14 total touchdowns. 
Cody Brown – 6-0, 211-pound, sophomore running back. Also offered by Virginia Tech. This is a great looking 10th grader who will be on every team's radar in the next couple seasons. Brown rushed for 216 yards on 23 carries and two scores in the Panthers first round win over the Eagles and has totaled 1372 yards on the ground in 11 games this season with 21 TD. 
Terian Williams – 5-11, 175-pound, freshman quarterback. Offered by Tennessee and Howard
Secondary Content
Bottom Content