Section Branding
Header Content
Football Fridays In Georgia: Players to Watch - Camden Co. vs. Walton
Primary Content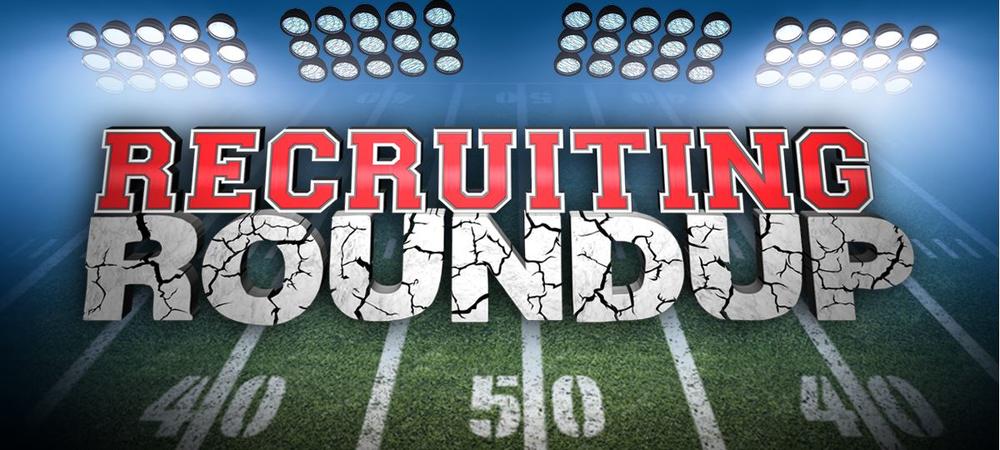 The Road to the Benz starts tonight on GPB as the sixth-ranked Walton Raiders host the Camden County Wildcats.  Coverage starts 7 p.m.  This is the first of four straight weeks of state playoff action leading up to the eight GHSA State Championship Games at Mercedes-Benz Stadium December 7-8.
Walton finished the regular season 9-1 and the No. 2 seed out of Region 4.  The Raiders have been considered one of the top teams in Class 7A all season with its one loss coming on GPB three weeks ago when Roswell scored in the last two minutes of the game and then for two points and the win.  That loss cost Walton the region championship.
Camden County is back on the state playoff stage under second-year Coach Bob Sphire.  He moved to southeast Georgia to take over the Wildcats program after turning North Gwinnett into an annual state championship contender.  After a tough first season in Kingsland, Sphire has the Camden program moving back in the right direction and finished the regular season 7-3.  By virtue of tiebreaker, the Wildcats enter the state playoffs as the No. 3 seed out of Region  1.
Camden County Wildcats
College Prospects to Watch Tonight
*All rankings are 247 Sports Composite unless otherwise noted
Micah Morris – 6-3, 286-pound, sophomore.  5-Star Offensive Tackle.  15 offers including Georgia, Alabama and Clemson.  The South Carolina Gamecocks were the first to offer but his parents are reportedly Crimson Tide fans…as if Bama needed any more help in recruiting.  Micah says his favorite player is former Ohio State All-American and star NFL OT Orlando Pace.
Logan Berryhill – 6-4, 186-pound, senior.  3-Star Wide Receiver.  Committed to South Florida in July over 6 other offers including Florida International and Mercer.  Logan is also a power forward on the Wildcats basketball team.  Last Friday night Logan caught what ended-up being the game-winning TD catch in Camden's 28-24 win over Tift County securing the No. 3 seed out of Region 1-7A.  He has close to 500 yards receiving this season.
Roninn Wright – 6-2, 210-pound, senior outside linebacker.  Offered by Middle Tennessee.
Devin Howard – 6-2, 160-pound senior safety.  Offered by Florida International.
Walton Raiders
College Prospects to Watch Tonight
*All rankings are 247 Sports Composite unless otherwise noted
Dominick Blaylock – 6-0, 187-pound, Senior.  5-Star.  No. 6 Wide Receiver in the nation. No. 6 overall prospect in Georgia. No. 32 overall prospect in the country.  Committed to Georgia Bulldogs in July 2017 over 19 other offers.  Coach Daniel Bruner says the example that he sets for the rest of the team is phenomenal in that he does not get caught up in all the hype which would be easy to do being a 5-star commitment to the home state team.  Stats:  46 catches for 869 yards and 7 TDs
Austin Kirksey – 6-3, 205-pound, Senior.  3-Star pro-style quarterback.  Committed to Nevada in June over 4 offers including UAB and Florida Atlantic.  Coach Bruner believes Austin is a Power-5 recruit with the grit and moxie he's shown.  Listed as a pro-style QB, Austin can beat you with his runner ability as well.  Missed a couple of games because of injury this season but has bounced back strong.  Stats:  1,771 passing yards.
Brandon Spencer – 5-11, 175-pound, Senior cornerback.  19 offers including Buffalo, Army, Navy and Air Force.
B.J. Gibson – 6-4, 195-pound, Senior.  3-Star Safety.  Six offers.  South Florida, Navy and Old Dominion considered his leaders.
Malik Adams – 6-0, 215-pound, Senior.  Rivals 3-star linebacker.  Offered by Toledo
Mikey Farr – 5-10, 170-pound, Senior cornerback.  Offered by Elon.
Trey Middleton – 6-3, 235-pound, Senior linebacker.  Offered by Tennessee State and Western Carolina.  Stats:  9 sacks and 26 TFL
D.J. Soyoye – 5-8, 190-pound, Senior running back.  Offered by Carroll College.
Secondary Content
Bottom Content