Section Branding
Header Content
Football Fridays In Georgia: Colquitt County, Lowndes Players To Watch
Primary Content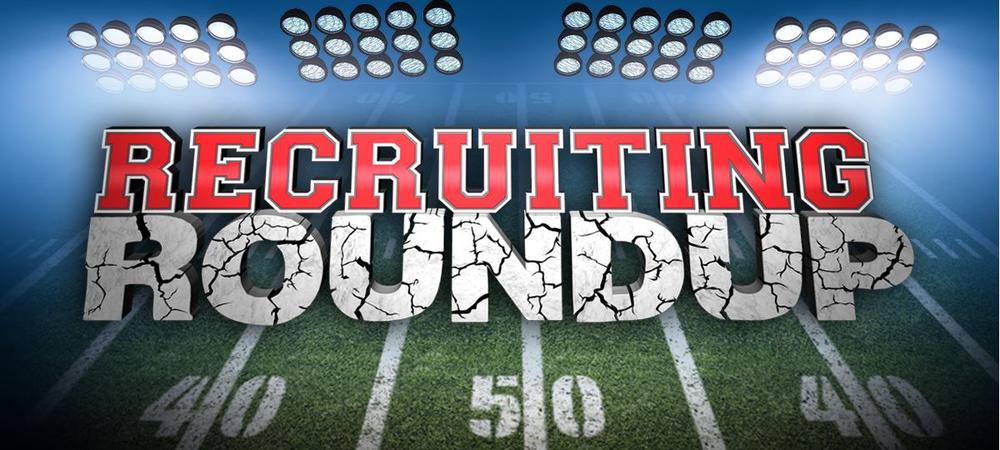 The Region 1-7A Championship will be on the line tonight when the 9-0 and No.1 ranked Colquitt County Packers play host to the Lowndes Vikings on GPB. That unto itself should be enough. But to simplify the magnitude of this game in that way would be to grossly undersell it.
This is about way more than who gets the No.1 seed out of Region 1 in the GHSA 7A playoffs, although that is a big prize, perhaps the most important No.1 seed in the entire state. But I'll get back to that in a moment.
This is about territory. This is about dominance. This about history in the baddest and bloodiest region in this state. This is the closest thing to SEC football in high school. At least in this state. This is about two communities who live and breathe this game. The Packers and the Vikings are their college and NFL teams rolled up into one.
For years Colquitt County was the whipping boy for the schools in Lowndes County. First the Valdosta Wildcats and then later the Vikings, who would use the Packers as a footstool for their annual region dominance. Except for a short time when Coach Jim Hughes led Colquitt County to a state title in the 1990s, to quote the movie Babe, "that's just the way it was." Everybody knew their place and the Packers' was someplace below Lowndes and Valdosta.
That's until Rush came along. That of course would be Rush Propst the mercurial, football genius whose personal life was such a train wreck that it cost him the high-profile, MTV-starring role at Hoover High School in Birmingham. The Packers needed a savior and Rush needed a job. It's been a great fit.
Rush's Packers are the favorites to win the 7A state championship this season for what would be his third time. Many, including Lowndes Coach Randy McPherson, believe this might be Rush's best team yet, or at least a match for the 2014-15 teams that won back-to-back state titles and 30 straight games. Eight of the Packers' nine wins have been by four touchdowns or more. The exception, their 26-14 win at second-ranked Grayson back in September on GPB.
The Packers were denied their third state title under Rush last December when they lost a heart-breaker 19-17 on a last-minute field goal in the state championship game at North Gwinnett. That and their two region losses last season have stuck in Colquitt's craw for close to a year. The Packers got payback for one of those losses last week obliterating then-10th ranked Tift County 45-7. The other region loss last season was a 51-45 double-overtime defeat at then-No. 1 ranked Lowndes…and now the Vikings are next on the schedule.
This is not the same Vikings team. Gone is star QB Michael Barrett. He's now a freshman WR for Coach Jim Harbaugh at Michigan. OL Jalen Goss is now at Florida State and WR Tayvonn Kyle is at Iowa State. This Lowndes team is one that should be great next year. With only three senior starters this year, they are only just very good. Coach McPherson says there's not a person on their campus, from the secretary, custodian, players and coaches who don't think they can win tonight. He wryly told us, "we're going to give it a shot." I expect they will.
As for the rewards tonight and why this No. 1 seed is bigger than any other in the state is geography. This is the southern-most region in 7A. Play at home as a No. 1 seed (or No. 2 in the first round) means your opponent has to travel from Atlanta to play your team. If you are a No. 3seed (as Colquitt County was last season) your team has to travel to Atlanta every week. Remarkably the Packers did that SIX times in last year's playoffs and won four times until the finale. But it isn't the recommended path.
If Colquitt wins tonight, they are the region champion and No. 1 seed and Lowndes would likely end-up playing on the road in the first round depending upon the result of the Tift County vs. Camden County game. If the Vikings win, they would either be the No. 1 seed or possibly throw the region into a three-way tie for the top spot with the No. 1 seed to be decided by a tiebreaker with too many possibilities to try and explain right now. We'll just wait and see what happens. Coverage starts 7 p.m. on 
No. 1 Colquitt County Packers (9-0, 2-0 Region 1-7)
College Prospects to Watch Tonight
*All rankings are 247 Sports Composite unless otherwise note
Daijun Edwards – 5-11, 185-pound, Junior. 4-Star. No. 18 running back in the nation in the Class of 2020. No. 23 junior prospect in Georgia. Six offers Georgia, Auburn and Florida State considered his leaders. 
Kam Bell – 6-3, 320-pound, Senior. 3-Star. No. 22 Offensive Guard in the nation in the Class of 2019. 12 offers with Florida considered his leader among Alabama and Auburn. 
Jay Ward – 6-1, 175-pound, Senior. 3-Star Cornerback. Committed to Kentucky in June over 16 other offers. 
Rashad Revels – 6-0, 195-pound, Senior. 3-Star Safety. Committed to UAB in June over eight other offers. 
Brian Merritt – 6-0, 293-pound, Senior. 3-Star Defensive Tackle. 16 offers including West Virginia, Pittsburgh and Georgia State among his leaders. 
Ryan Fitzgerald – 6-0, 185-pound, Senior. 2-Star. No. 16 Kicker in the nation in Class of 2019. Georgia State considered his leader among four other offers. 
Will Rykard – 6-2, 270-pound, Senior. 2-Star Center. Committed to UAB in July over three other offers. 
Marcus Anderson – 5-11, 220-pound, Senior. Two-Star OLB. Committed to Georgia State in July over three other offers. 
Ty Leggett – 5-10, 172-pound, Senior Running Back. Offered by Pittsburgh.
Nyquann Washington – 5-11, 165-pound, Junior CB. Offered by Florida Atlantic, Tulane and Chattanooga.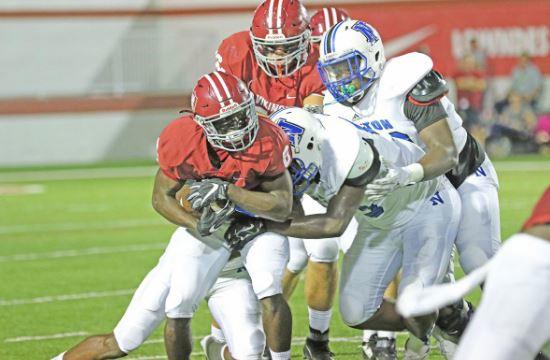 Lowndes Vikings (7-2, 1-1 Region 1-7A)
Travis Tisdale – 5-8, 165-pound, senior. 3-star running back. Committed to Kentucky in June over 17 other offers. 
Josh Brown – 5-11, 165-pound, junior. Rivals 3-star cornerback. Offered by Michigan.
Jamari Hill – 6-2, 200-pound, senior outside linebacker. Seven offers including UAB, Troy and Marshall.
BONUS COVERAGE – Next Level – Top alumni from these two programs currently playing college football
Next Level Packers
J.J. Peterson – Freshman LB – Tennessee Vols
Ja'Quain Blakely – Sophomore TE/RB – Tennessee Vols
Kiel Pollard – Junior TE – South Carolina
Shawn Shamberger – Sophomore DB – Tennessee Vols
Dee Walker – Sophomore LB – Arkansas Razorbacks
Ty Lee – Junior WR – Middle Tennessee
Sihiem King – Senior RB – Kentucky Wildcats
Next Level Vikings
Michael Barrett – Freshman WR – Michigan
Jalen Goss – Freshman OL – Florida State
Tayvonn Kyle – Freshman WR – Iowa State
Tre Jackson – Senior LB – Georgia Tech
Tarik Adams – Sophomore OT – Marshall
Gabe Nabers – Junior TE – Florida State
Secondary Content
Bottom Content