Section Branding
Header Content
College Prospects To Watch: Dacula vs. Lanier
Primary Content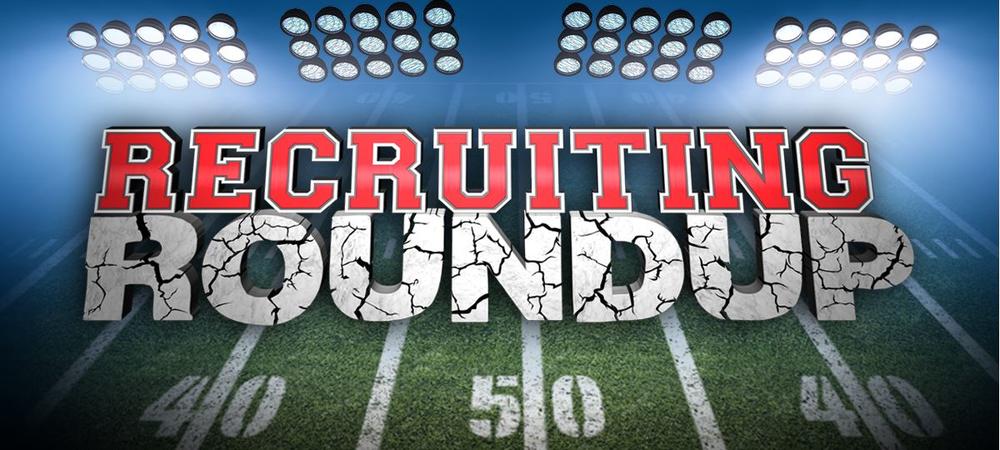 The Region 8-6A Championship will be decided tonight on GPB as the Dacula Falcons play host to the Lanier Longhorns. With it will come a No. 1 seed in the GHSA State Playoffs which start two weeks from now. This is no small thing. A No. 1 seed means a team gets to play its playoff games at home the first two rounds and possibly all four rounds leading up to the state championship games at Mercedes-Benz Stadium. As you can see, it's a big prize!
Dacula is going for its third straight region title and its fourth in five years. The Falcons have not skipped a beat under first-year Head Coach Clint Jenkins. He moved-up to the head job from defensive coordinator when Tommy Jones left to start the program at Cherokee Bluffs. It was the "perfect fit" for Dacula and Coach Jenkins who has been at the school since 2011 and he calls Coach Jones one of his best friends.
Jenkins comes from a coaching family. His dad worked with the legendary Nick Hyder at West Rome and then Valdosta and "moved all over the state." In high school, Clint and his dad ended-up at Oglethorpe County in the early 90s and helped lead the Patriots to one of the only three region championships in program history. One of the big things Clint learned from his dad was "you've got to have players to win." And he has that at Dacula.
Lanier will be going for its third region title tonight but its first since 2015. The Longhorns are a relatively new program with a great 57-23 program record since starting in 2010. Lanier won back-to-back region championships in 2014-15 putting together an incredible 22-2 record in those two seasons. Those were Korey Mobbs first two seasons as head coach and this is his fifth season as the top guy. But it's also his ninth season at the school since following Coach Billy Wells from Collins Hill to start the program. 
The first couple of seasons, Mobbs says he and Coach Wells used to ask each other "what have we gotten ourselves into?" But now we know the answer, a program in Sugar Hill capable of competing for region championships on an annual basis. 
Of course, it goes back to having players and in the last five years the Longhorns have produced major college prospects like Derrick Brown, who was one of the top defensive line prospects in the nation when he signed with Auburn, is now a junior DT for the Tigers and will speak to the Longhorns before tonight's game. There's also sophomore linebacker Tyler Taylor at LSU, Wake Forest redshirt freshman defensive lineman Mike Allen and senior linebacker Michael Shaw who holds the Georgia State career record for tackles-for-loss.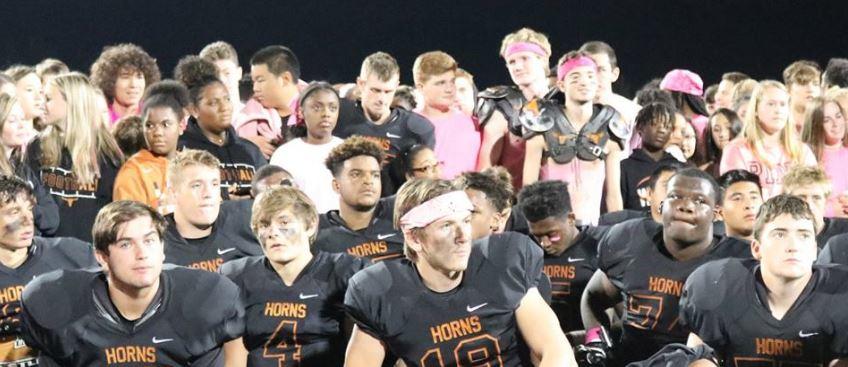 Lanier Longhorns
College Prospects to Watch Friday Night
*All rankings are 247 Sports Composite unless otherwise note
Phillip Webb – 6-4, 210, junior. 4-Star. No. 7 inside linebacker in the nation in the Class of 2020. 25th-ranked junior prospect in Georgia. 23 offers including Georgia Tech, LSU and Florida. Stats: 47 total tackles, 11 TFL, team-leading 8.5 quarterback sacks and 3.8 GPA. Coach Mobbs: "He's right up there (with the rest of the defensive stars who have come through the program). By time he gets to college he's be 230-240 pounds and a real animal."
Zach Calzada – 6-3, 195-pound, senior. 3-Star. No. 18 pro-style quarterback in the nation. Committed to Texas A&M in June over 42 other offers. Stats: Completed 56% of his passes for 1,026 yards, 11 TD and just 1 INT. Missed 2 games because of broken ribs. Coach Hobbs: "He can really sling it, has extreme arm strength." 
Jacoby Sharpe – 6-3, 240-pound, senior. 3-Star defensive end. Committed to Temple July 4 over 10 other offers. Unfortunately injured and out for the season after needing arm surgery. 9 TFL and 5 sacks in just 4 games before being hurt.
Kevonte Polk – 6-0, 185-pound, senior cornerback. Committed to Navy in September over an offer from Air Force. Moved from RB to CB this season. Coach Mobbs: "The kind of kid you would think would be committed to Navy. Awesome. Vocal leader."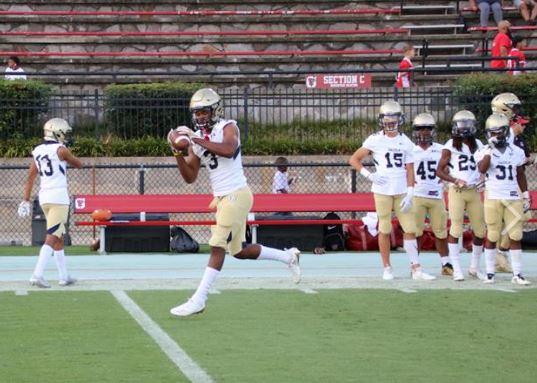 Dacula Falcons
College Prospects to Watch Friday Night
*All rankings are 247 Sports Composite unless otherwise note
Jalen Perry – 6-1, 188-pound, senior. 4-star. No. 19 CB in the nation. 21st-ranked prospect in Georgia. Decommitted from Georgia October 4. 21 offers. Michigan and South Carolina considered his leaders. Offensive Stats: 18 catches for 209 yards, 2 TD. 16 carries for 136 yards, 1 TD. Coach Jenkins: "When we want to score a TD, we get Jalen the ball." Defensive Stats: 2 INT. Jenkins: "Teams just don't throw to his side of the field. He's so versatile he would play nickel back right away or even safety."
Christopher Smith – 6-2, 200-pound, senior. 3-star outside linebacker. 14 offers. Georgia State, Rutgers and USF considered his leaders. Stats: 45 total tackles, 2 sacks, 2 INT. Coach Jenkins: "Chris is big, long and can play in space."
Jaiev Kahn – 6-3, 180, senior safety. 14 offers. Georgia State, Coastal Carolina, Troy, USF and Western Kentucky considered his leaders. Stats: Leads secondary with 36 total tackles, 1 INT, 8 PBU, 2 FF. Coach Jenkins: "Plays the ball in the air better than anybody I've coached. Has worked on becoming a more physical tackler."
Deontaye Brown – 6-2, 185-pound, senior. 4 offers from Ball State, Mercer, Citadel, Eastern Kentucky. Unfortunately, "Deo" is out for the season after suffering a torn ACL in the second game of the season. In just a game-and-a-half, Brown had 10 catches for 202 yards, 3 TD. Coach Jenkins: "We lost a big part of our offense in the second game of the season."
Should be another great Football Friday in Georgia live from Barron Field. Two teams playing for a trophy and you can't ask for better than that! Our coverage starts at 7  p.m. Make your plans to join us!
Secondary Content
Bottom Content