Section Branding
Header Content
Football Fridays In Georgia: Walton, Roswell Prospects To Watch
Primary Content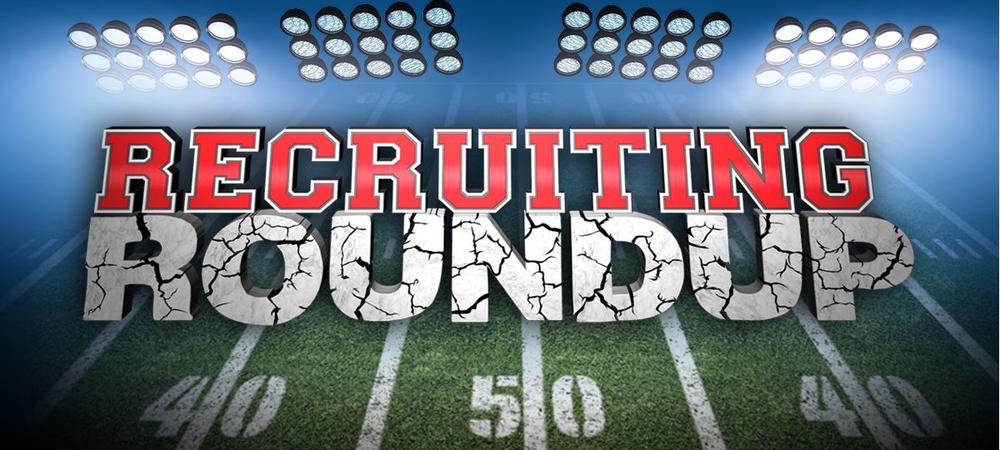 Friday night's game between Roswell (6-1) and second-ranked Walton (7-0) will not decide the Region 4-7A Championship but the winner will certainly be in the driver's seat with two weeks left in the season.
The Raiders have ascended to the upper echelons of the 7A rankings under second-year head coach and former Roswell Hornet Daniel Brunner. Brunner played for and then coached for Tim McFarlin. Last week on GPB we saw Coach McFarlin's now-Blessed Trinity Titans winning a thrilling 21-20 overtime game at Flowery Branch.
Walton is 18-1 since Brunner took over as head coach at Walton in May 2017 with its only loss to current No. 1 ranked Colquitt County 28-21 in the second round of the state playoffs last season. 
Brunner has built a program that has challenged the Metro Atlanta area power structure where Gwinnett County has been king for close to 30 years. The Raiders are 6-0 against Gwinnett County programs in his two seasons including twice beating current defending 7A champion North Gwinnett.
Second-year Roswell Head Coach Matt Kemper has the Hornets flying in the right direction again. He inherited a program that had gone 28-2 in its previous two seasons under Coach John Ford, with those two losses coming in the 2015 and 2016 State Finals. Ford left for Buford and left Kemper with a very difficult schedule in 2017 but with very little of the talent that had made those two finals runs. 
Kemper had to replace 20 of 22 starters and the program struggled to a 3-8 record last season. After what Coach Kemper called a "Come to Jesus" meeting following the Hornets 49-7 first-round playoff loss at Hillgrove last November, returning players faced a challenging next month in the weight room to prove if they wanted to play in 2018. Those that bought in are the ones that have led this program to a 6-1 record.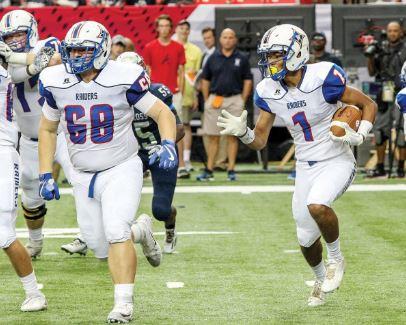 Walton Raiders
College Prospects to Watch Friday Night
*All rankings are 247 Sports Composite unless otherwise note
Dominick Blaylock – 6-0, 187-pound, Senior. 5-Star. No. 6 Wide Receiver in the nation. No. 6 overall prospect in Georgia. No. 32 overall prospect in the country. Committed to Georgia Bulldogs in July 2017 over 19 other offers.
Austin Kirksey – 6-3, 205-pound, Senior. 3-Star pro-style quarterback. Committed to Nevada in June over offers from UAB and Eastern Kentucky.
Brandon Spencer – 5-11, 175-pound, Senior cornerback. 19 offers including Buffalo, Army, Navy and Air Force.
B.J. Gibson – 6-4, 195-pound, Senior. Rivals 3-Star athlete. Six offers. Navy and Old Dominion considered his leaders.
Malik Adams – 6-0, 215-pound, Senior. Rivals 3-star linebacker. Offered by Toledo
Mikey Farr – 5-10, 170-pound,Senior cornerback. Offered by Elon.
Trey Middleton – 6-3, 235-pound, Senior linebacker. Offered by Tennessee State.
D.J. Soyoye – 5-8, 190-pound, Senior running back. Offered by Carroll College.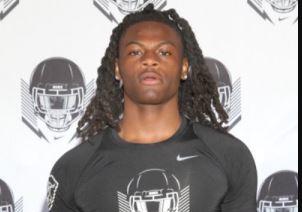 Roswell Hornets
College Prospects to Watch Friday Night
*All rankings are 247 Sports Composite unless otherwise note
Ty'Ron Hopper – 6-2, 205-pound, Senior. 4-Star. No. 7 outside linebacker in the nation. No. 17 overall prospect in Georgia. Committed to the Florida Gators in April over 17 other offers.
Trey Zimmerman – 6-6, 294-pound, Junior. 3-Star offensive tackle. 11 offers including Kentucky, Cincinnati and Mississippi State.
Doneiko Slaughter – 6-0, 180, Junior safety. Offered by Liberty.
Sam Antona – 6-1, 180-pound, Senior safety. Five offers including Mercer, Columbia and Stetson.
Should be another great Football Friday in Georgia live from Raider Valley. Our coverage starts at 7:00 p.m. Make your plans to join us!
Secondary Content
Bottom Content