Section Branding
Header Content
Football Fridays In Georgia: Carrollton, Rome Players To Watch
Primary Content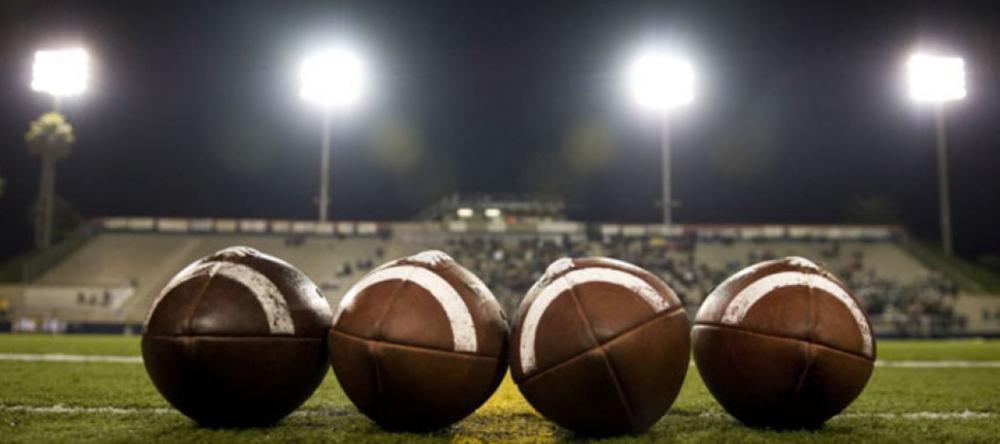 When the No. 1 ranked Rome Wolves kickoff our 20-game GPB Sports Football Fridays in Georgia schedule this week, they will put their 30-game winning streak on the line hosting the No. 4 Carrollton Trojans.
The Wolves are back-to-back GHSA 5A State Champions and "pound-for-pound" have probably been the best team in the state the last two years. In addition to winning 30 straight games, Rome has also won 16 straight Region 7-5A games. 
Coach John Reid has been the man to return the Rome football community to its past glories when West Rome won five state titles and East Rome won two. But until Reid came along, nobody had been able to consolidate the football power that those two programs enjoyed in the 1970s and 80s.
Carrollton has gone 13-3 in the region over the last two years with two of those losses coming to the Wolves. Coach Sean Calhoun is 24-5 since taking over in 2016 after the Trojans had gone 10-12 in the previous two seasons following an appearance in the 2013 state championship game.
While Carrollton slumped in 2014-15, Calhoun was learning how to be a head coach as Rush Propst's offensive coordinator at Colquitt County as the Packers set state scoring records, won 30-straight games and back-to-back state championships. Now Calhoun is trying to do what Reid has done and get Carrollton back in the state championship business where the Trojans last won in 1998 and have just once in the last 43 years.
Here are some of the most highly recruited players to watch on Friday night. (All rankings are 247 Sports Composite.)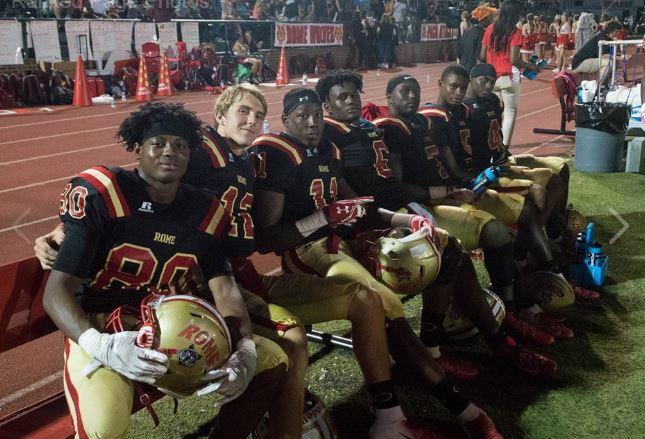 Rome Wolves
Tic Leslie: 6-4, 285-pound, Junior. 3-Star. No. 39 offensive tackle in the nation in the Class of 2020. No. 34 junior prospect in Georgia. Offered by Florida, Tennessee and Appalachian State. Reid: "Looks like a starting power forward. I've never seen an offensive lineman like him. Usually a lineman as athletic as Leslie ends up playing defensive line but last year we had four Division-1 prospects on the D-line (Adam Anderson now at Georgia; Jamarcus Chatman, Florida State; Quon Griffin, Georgia Tech; T.J. Cammack, Navy) so Tic ended-up on the offensive line."
Jamious Griffin: 5-10, 205-pound, Senior. 3-Star. No. 36 running back in the nation in the Class of 2019. Committed to N.C. State in May over 21 other offers. Reid: "Jamious has been hoping for a season where he gets to shoulder the load (after sharing the backfield last season with Jalynn Sykes, who's now at Marshall). He's bigger and stronger and his best event in track is the 400 meters. Don't see guys built like him in that event."
Knox Kadum: 6-2, 180-pound, Senior. 3-Star Pro Style Quarterback. Ten offers including Georgia Southern, Tulane and Akron. Reid: "Everything about him has improved…speed, arm strength…he's a fantastic quarterback. Georgia Offensive Coordinator Jim Chaney came here and spent a whole day looking him over. I tell coaches if you don't take him and he's in your league, he's going to beat you. When the bullets are flying, he is truly a dual threat. He can stand back there and throw and if you overcorrect he'll run it 60 yards."
Xavier Roberts-Donaldson: 5-10, 180-pound, Senior. 3-Star Athlete (plays WR for Rome). Offered by Marshall. Nephew of Ray Donaldson, who was a high school All-American at East Rome, All-American offensive guard at Georgia and six-time NFL Pro Bowler in 13 seasons with Colts, Seahawks and Cowboys. All-Region right fielder in baseball and member of 4x100 meter track team that finished third in state. Reid: "Better blocker than Randall Cobb (who he coached at Alcoa High School). He's underrated. I'd rather people not read about him and then him strike like lightning."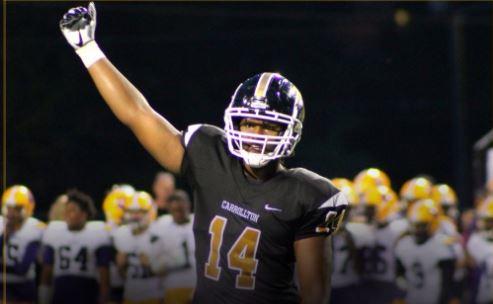 Carrollton Trojans
Kevin Swint: 6-3, 230-pound, Junior. 4-Star. No. 9 outside linebacker in the nation in the Class of 2020. No. 21 junior prospect in Georgia. 21 offers. Clemson considered his leader among favorites that include Georgia and Alabama. Calhoun: "Kevin and Chaz make our defensive coaches look like really good coaches. They are ballers. Football smart and leaders. Kevin is the vocal guy (second year team captain although just a junior). So good he participated in spring practice with the varsity as an eighth grader and has played varsity since ninth grade."
Chaz Chambliss: 6-3, 230-pound, Sophomore. 4-Star. No. 2 outside linebacker in the nation in the Class of 2021. No. 8 sophomore prospect in Georgia. 22 offers including Georgia, Alabama and Clemson. Calhoun: "Like Kevin, Chaz has been on varsity since ninth grade and even went through varsity spring practice as an eighth grader. You don't see guys that young, that physically imposing that can play so physically with their hands. Chaz and Kevin are our bell cows on defense."
Ty Murray: 6-4, 300, Senior. 3-Star offensive guard (plays center for Carrollton). 19 offers with Louisville and Virginia considered his leaders. Calhoun: "He is absolutely the anchor of our offensive line. Been playing varsity since the ninth grade so this is his fourth year on the team. Played every position on the line and played tackle last year vs. Rome to match him against Adam Anderson."
So there you have it. We are ready to start our 2018 schedule on GPB. Join us Friday night at 7 p.m. starting with our All-Access Pass pregame show anchored by THE Jon Nelson and Chelsea Phillips Tafoya. Then stick around for the game with former Major League Baseball All-Star and NFL safety Brian Jordan on color. Sam Crenshaw on the sidelines and me starting my fifth season calling the play-by-play for GPB.
Secondary Content
Bottom Content